When we flip through photos of blue-eyed celebrities like Reese Witherspoon, Taylor Swift or Miranda Kerr, they're usually wearing the same orange-ish eye makeup. That's because this color, as well as those very close to it, works best for enhancing blue eyes.
According to Sephora Pro makeup artist Amy Suchma, people with blue eyes generally fall into three color categories. There's light blue or "icy blue," with hues of light blue and silver; gray blue, with hues of blue and gray and a bit of green, or even a hint of yellow; and deep blue, with hues of dark and light blue.
Suchma follows the color wheel and color theory to determine which shades make blue eyes pop. "On the color wheel, the most complimentary color for each hue is located directly across from the targeted color," she says. So you can't go wrong with orange.
Before you go all wild with your eyeshadows and eyeliners, scroll down to check out Suchma's illustrations and product recommendations for the best makeup for blue eyes. You'll pick up on the intense orange-brown and coral hues that the makeup artist uses to make light blue and gray blue eyes more vibrant. She employs subtle neutral-browns and soft peach/salmon tones for enhancing deep blue eyes.
"When using vibrant orange tones, my best advice would be to keep the vibrant color on the upper lid and slightly blend a small amount into the brown on the lower lid," says Suchma. "I found that using the vibrant orange on the lower lid without being supported by the brown can leave the eyes looking tired."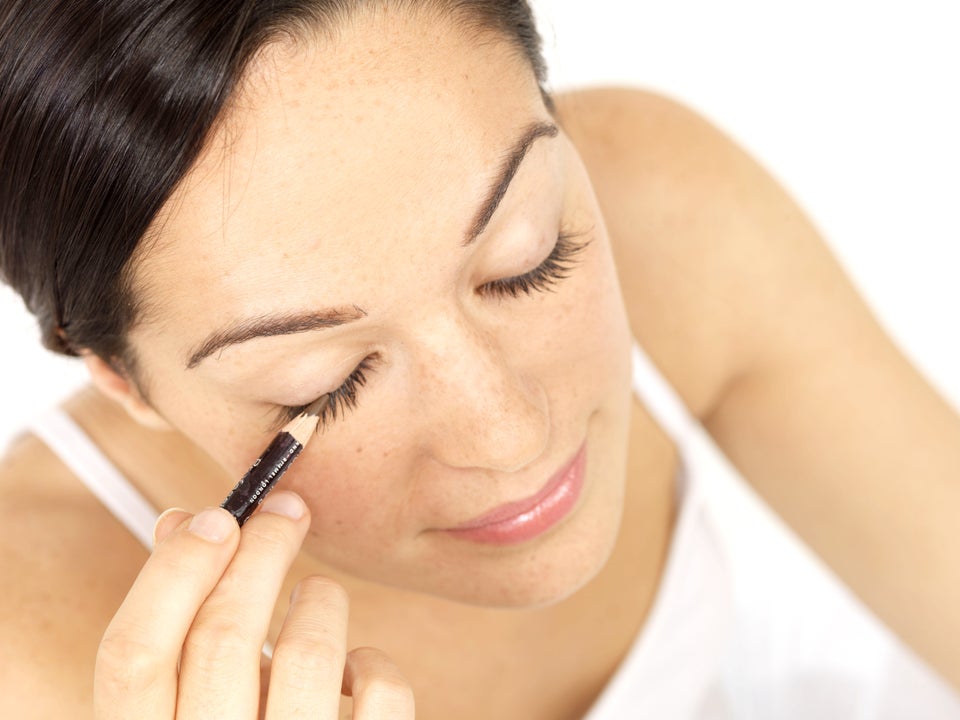 Beauty Tips
Related