 From the spring 2013 runways to the red carpet, blue eyeshadow is having a major moment.
We're 100 percent with you -- it can seem scary putting blue on your peepers. The good news? This hot hue is totally wearable, whether you're a blonde, redhead, or brunette. Celebrity Makeup Artist Laura Dillon says the key is following a few simple guidelines:
NEVER match your eyeshadow to your eye color. You want to make a statement, not get lost in the crowd.
ALWAYS keep your cheeks and lips on the lighter side. Redheads should stick with peachy/coral hues, blondes should think shades of sheer pink, and brunettes should reach for neutral tones, light pinks, or mauves.
ALWAYS use an eyelid primer. Since blue is a primary color, it can easily take on a different hue once its applied to bare skin. (For example, blue on reddish skin tends to turn purple.) A primer will prevent that from happening, not mention increase staying power.
ALWAYS use two different makeup brushes when you apply blue eyshadow. Dillon recommends an eye shading brush for the lid and a blending brush for the crease. Be sure to clean them often.
ALWAYS take an eyeshadow's texture into consideration. Dillon says this can make or break a look. Younger looking eyes are plumper and smoother, so they'll always be able to pull off vibrant and shimmery colors. More mature gals should reach for matte tones and subdued blues, which won't draw as much attention to fine lines or look dated.
ALWAYS remember that matte shades tend to work best in the crease and up to the brow, esepcially if you're working shimmer on the lids. Dillon says too much shimmer gives an "overly blended" appearance.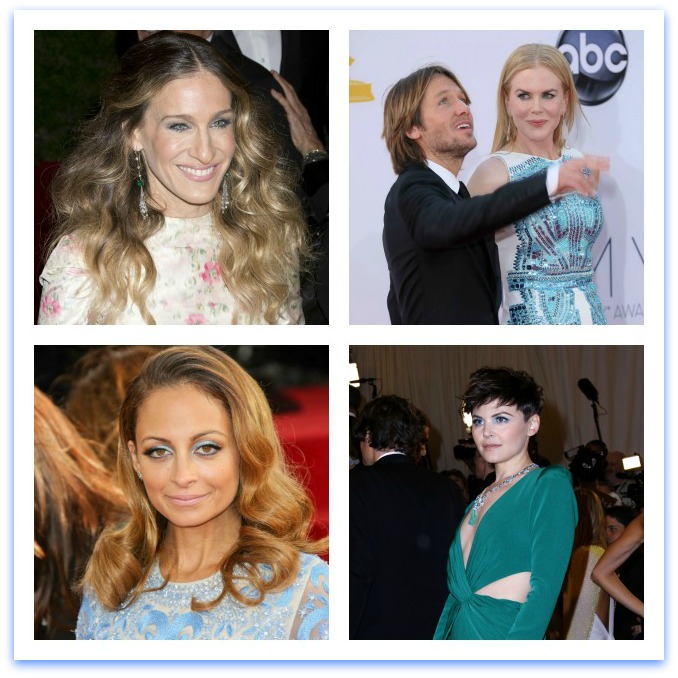 Now that you know the rules, it's time to break out your makeup brushes. Here are three different looks to try...
1. Apply gel liner to the upper lashline (and along the lower one, if you're up for it). Feeling crazy? Flick the line up and out when you reach the outer corner for a "winged" look.
2. Using a smudge brush, trace/diffuse the line with your favorite blue shadow.
Look #2 - Simple Blue Smoke:
1. Apply a medium to dark shade of blue to the lid. Lighter colors won't work as well. You want drama!
2. Apply a neutral shade through the crease (think taupe or beige), using a stiff/dry brush. Ideally, this color should be darker than your natural skin tone, but lighter than your lid color. The goal is to soften the line between the lid and the crease so the colors blend seamlessly.
3. Apply a lighter shade (think cream or champage) from crease to brow using the same softening technique. Avoid frosty or shimmery colors, since they look dated.
4. To enhance the look, apply a deep blue liner to the upper and lower lashes using a smudge brush.
5. Finally, swipe on your favorite mascara in black or navy blue.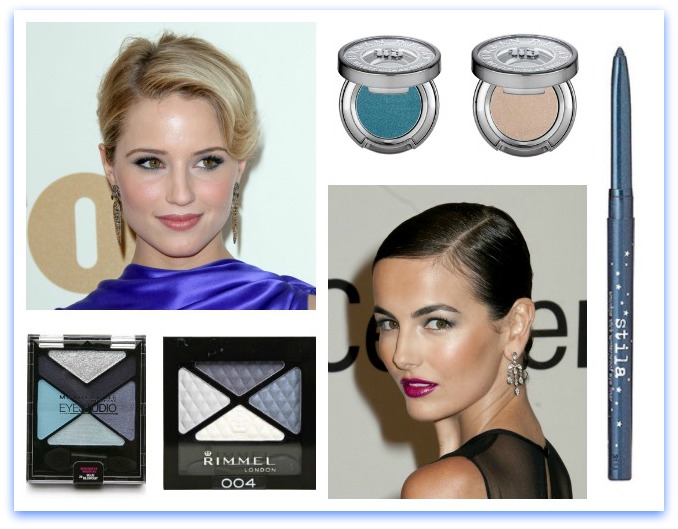 (Try: Urban Decay Eyeshadow in Haight and Verve, $18; Stila Smudge Stick Waterproof Eye Liner in Bluefin, $20; Rimmel London Glam'Eyes Quad Shadow in Smokey Blue, $5.99; Maybelline EyeStudio Color Explosion Luminizing Eyeshadow, Blue Blowout, $10.49)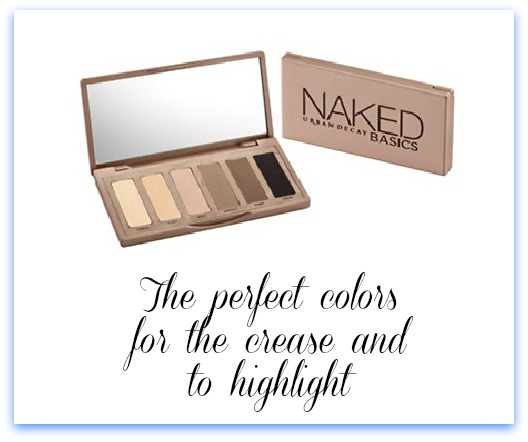 (Try: Urban Decay Naked Basics Matte Palette, $27)
1. Apply a vibrant or deep blue eyeshadow to the entire lid.
2. Apply a neutral shade through the crease, using the softening technique described above.
4. Apply a highlighter from crease to brow.
5. Finish off the look with black or navy mascara.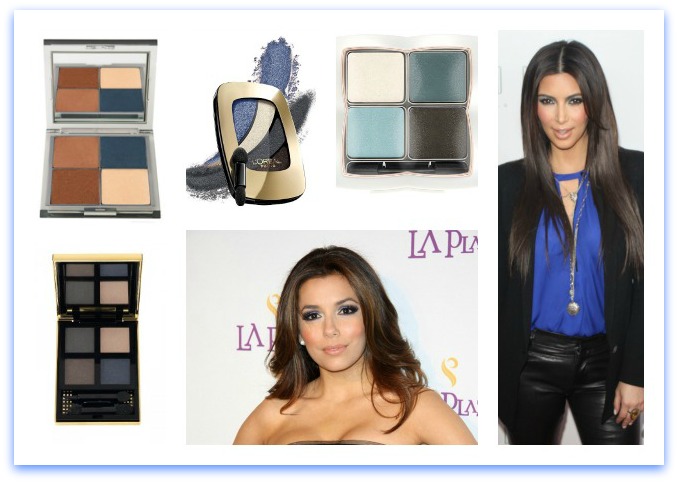 (Try: CARGO Color Palette in Vienna, $30; Yves Saint Laurent 'Pure Chromatics' Wet & Dry Eyeshadow Palette in #11, $55, L'Oreal Colour Riche Eye Shadow Quad in Love To Hate Me, $7.95, Flower Shadow Play Eye Shadow Quad in Blue Lagoons, $9.98)
With 13 years of experience in the fashion and beauty industry, Laura Dillon admits she is a true artist to her core. After transitioning from fashion design to a successful career as a Bumble and Bumble trained hairstylist and later as a color educator for Aveda, it only came natural for her to pick up her brush and paint faces. She has worked on a variety of famous faces, inclduing Nicole Richie and Cyntha Nixon, and has done editorial work in glossies like Improper Bostonian and Self Magazine. Laura Dillon is with Team Artist Representative, Inc.