Now a team of researchers from Rice University and Louisiana State University think they may be one step closer to cracking the mystery, thanks in part to evidence from the "Great Blue Hole." The massive sinkhole located in the Caribbean Sea off the coast of Belize was made popular by pioneering conservationist Jacques Cousteau, who visited it in 1971 and declared it one of the world's best scuba diving sites.
The analyses revealed low levels of precipitation and a drop in the frequency of tropical cyclones from 800 to 900 A.D. in the Yucatan peninsula--which suggests the region was hit by a major drought at the time, the researchers told The Huffington Post in an email.
The research also suggested that another major drought hit the region between 1000 and 1100 A.D., around when the Maya city of Chichen Itza is believed to have fallen.
"When you have major droughts, you start to get famines and unrest," study co-author Dr. André Droxler, an earth scientist at Rice, told Live Science.
The research builds upon previous studies suggesting climate change precipitated the Mayas' downfall. A 2012 study of a stalagmite from a cave in Belize linked the region's population collapse to a "drying trend" between 600 and 1000 A.D.
The first Maya settlements were established in 1800 B.C. The civilization hit its peak around 250 A.D., reaching a population of about 2,000,000.
Related
Before You Go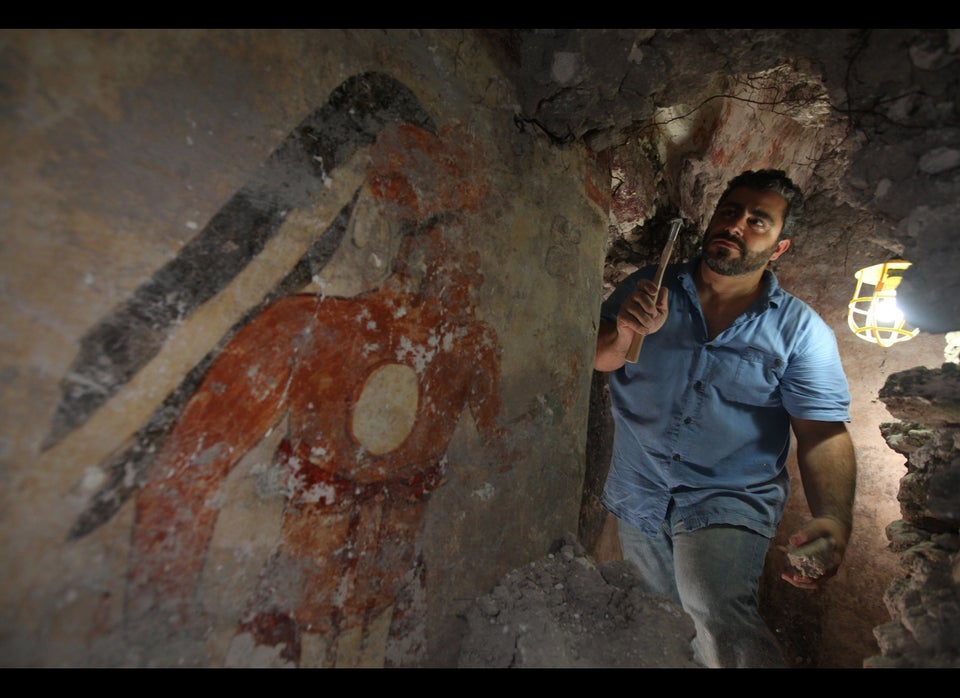 Maya Ruins
Popular in the Community