Fashion week may be over in New York, but who's paying attention to the runways?
The election is what's making headlines this year. The latest trend: wearing your political views. From jewelry to tees, the political season promises to be quite a fashionable one. No horrific beehives or up-dos required.

Here's a rundown of the party favors.
Ask for Change Bracelet by Knot 2 Much 2 Ask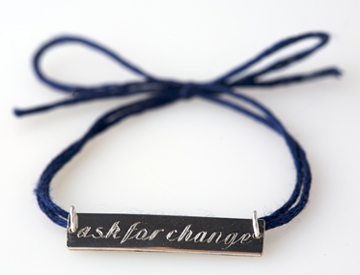 When the latest jewelry designers do an election bracelet, you know it's going to be amazing. Case in point: the Ask for Change bracelet. Aside from being beautiful and utterly now, it's a great investment piece, as a portion of the proceeds will go towards the Obama campaign.
Available at knot2much2ask.com.
Patricia Field Obama V-neck Tee by Patricia Field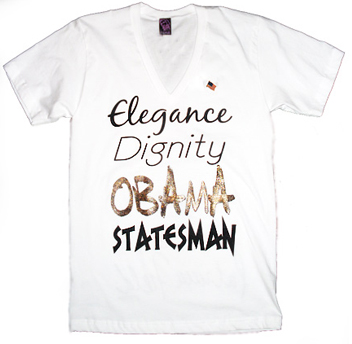 Anyone worth her gladiator heels knows this is t-shirt isn't of the ho-hum garb variety.
Available at patriciafield.com.
Split Decision Vote by Toms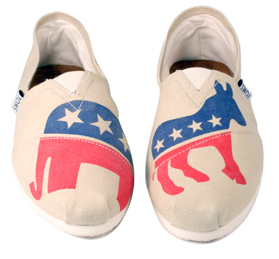 Hard to imagine - but if some are undecided, these should work.
Available at tomsshoes.com.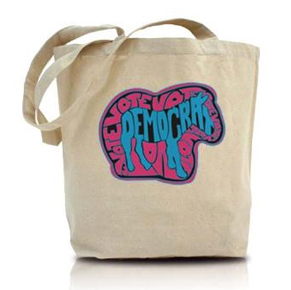 A tote shows both environmental and political consciousness--it's as of-the-moment as it gets.
Available at freddyandma.com.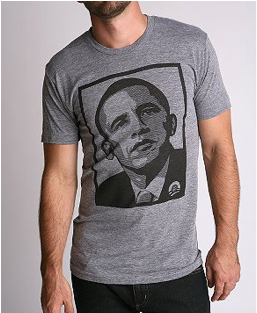 Kwigy-bo Dog Election Tees and Kid Plush Toys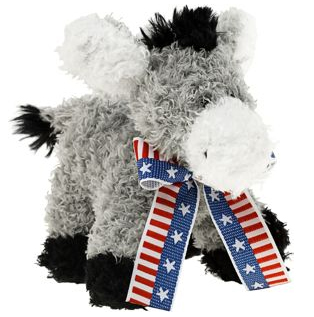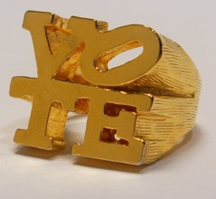 Should you be shy to declare your candidate of choice? This ring will still make a statement.
Available at reneefrances.com.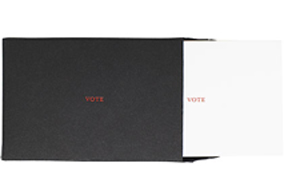 Send reminders to your friends--you'd be amazed by how disheartened everyone is by our current situation.
Available at seteditions.com.
"I've Got A Crush On Obama" Mini Pins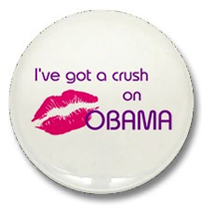 Just in case you didn't already figure this out.
Available at cafepress.com.
Edited by: Lesley M.M. Blume