We just can't get enough of her! And something tells us there will be nothing terrible about about her two's!
So in celebration of little Miss Blue's birthday, here's a brief, yet moving, look back at her first two years.
On the move with her entourage!

Dancing with daddy on a yacht!

Kisses from a Queen...Bey!

Sometimes she's got to tell the paparazzi to backoff!

"What up, y'all!"

On the shoulders of moguls (aka daddy)!

Shine bright like...a glow stick!

Time to hit the (private) beach. Peace!

Before You Go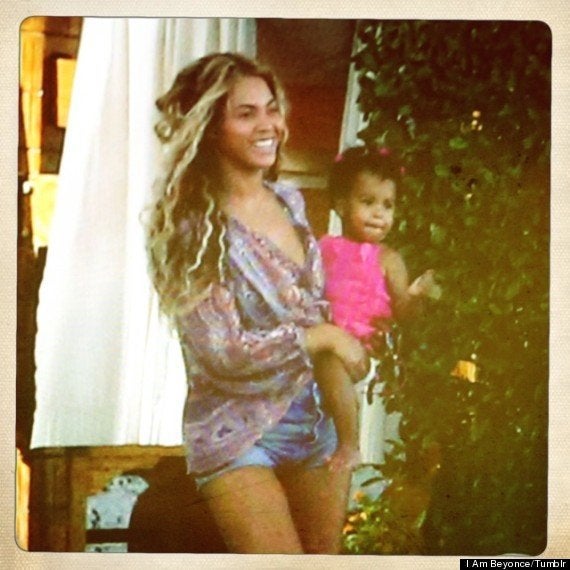 Blue Ivy Carter