 With parents named Beyonce and Jay-Z (ne Shawn Carter), we knew we could expect something different when the couple named their baby.
Blue Ivy is a fairly unique name, but Bey and Jay's baby joins the ranks of other celebs' kids like Alicia Silverstone's Bear Blue, U2 guitarist The Edge's daughter Blue Angel and Cher's son Elijah Blue, who have the hue for a moniker.
We all know celebrities love to push the envelop when it comes to baby names -- Pilot Inspektor, Audio Science, Moxie Crimefighter for example -- but we can't help wonder why the new parents picked Blue Ivy for their bundle of joy.
Of course there are some theories. Us Weekly reports that fans of Jay-Z say the rapper has made it clear that the color blue is special to him.
"My favorite hue is Jay-Z blue," he rapped on the track "Go Crazy" with Young Jeezy, and then there are his albums titled "Blueprint," "Blueprint 2" and "The Blueprint 3" -- plus he once dated singer, Blu Cantrell. That's a lot of blue in his life.
What about Ivy? The Internet speculates that Ivy references the Roman numeral "IV" representing the number four, which is apparently significant to Beyonce and Jay-Z -- Beyonce's birthday is Sept. 4, Jay-Z's is Dec. 4, the couple was married on April 4, 2008 and the Beyonce's latest album is entitled "4."
There are also some more bizarre theories surrounding the name. There's the crazy theory that Blue Ivy is an anagram for the name "Eulb Yvi," which some have claimed is Latin for "Lucifer's daughter" or that Blue stands for "Born Living Under Evil" and "Ivy" stands for "Illuminati's Very Youngest." All of these ridiculous theories of course stem back to equally ridiculous rumors that Jay-Z and Beyonce are members of a secret satanic cult called the Illuminati.
While these allegations are obviously insane, International Business Times points out that there is no indication that "Eulb Yvi" even means "Lucifer's daughter" in Latin. Google translates the word "daughter" into "filia" in Latin, while "Eulb" and "Yvi" are not recognized as a Latin words.
Since the couple has yet to make a statement regarding the new addition to their family, we'll just have to keep wondering what Blue Ivy means to them.
We are also anxiously waiting for a photo of Blue Ivy to surface, but for now will have be to content knowing that she's "the most beautiful girls in the world," according to her aunt, Solange Knowles.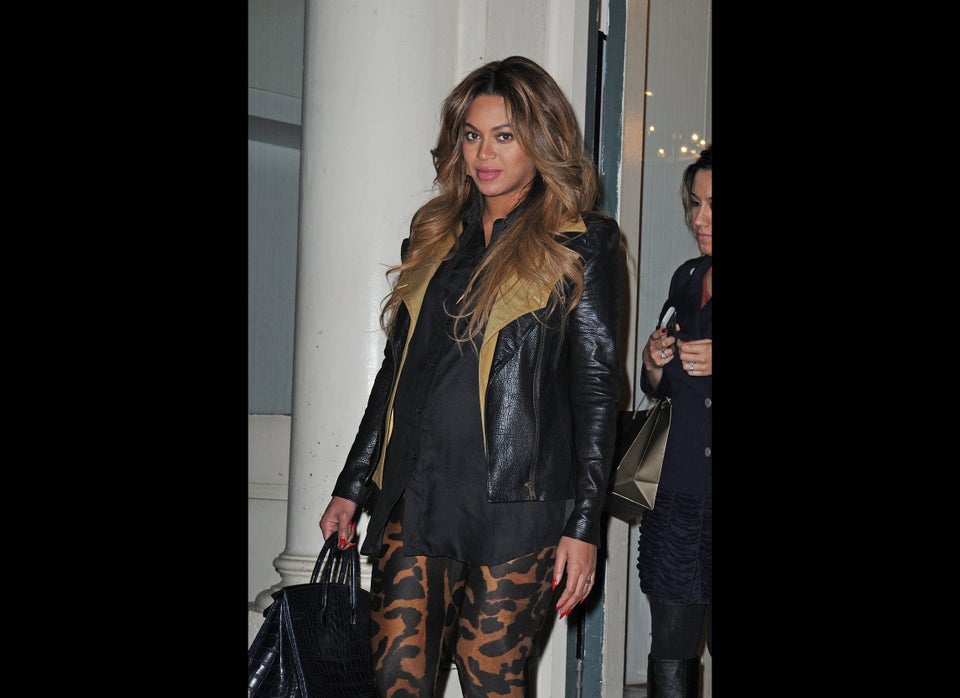 Beyonce's Baby Bump
Support HuffPost
The Stakes Have Never Been Higher
Related
Popular in the Community