The 4-year-old rocked a $10,950 Mischka Aoki princess gown and kept her footwear casual by wearing $565 Giuseppe Zanotti high-top sneakers. Bey was equally as glamorous in a mystical sheer seafoam gown and $12,580,000 worth of diamonds, according to People.
But all the glitter and sparkles in the world weren't enough to please little Blue, who looked like she'd rather be, well, absolutely anywhere else than on the VMAs white carpet.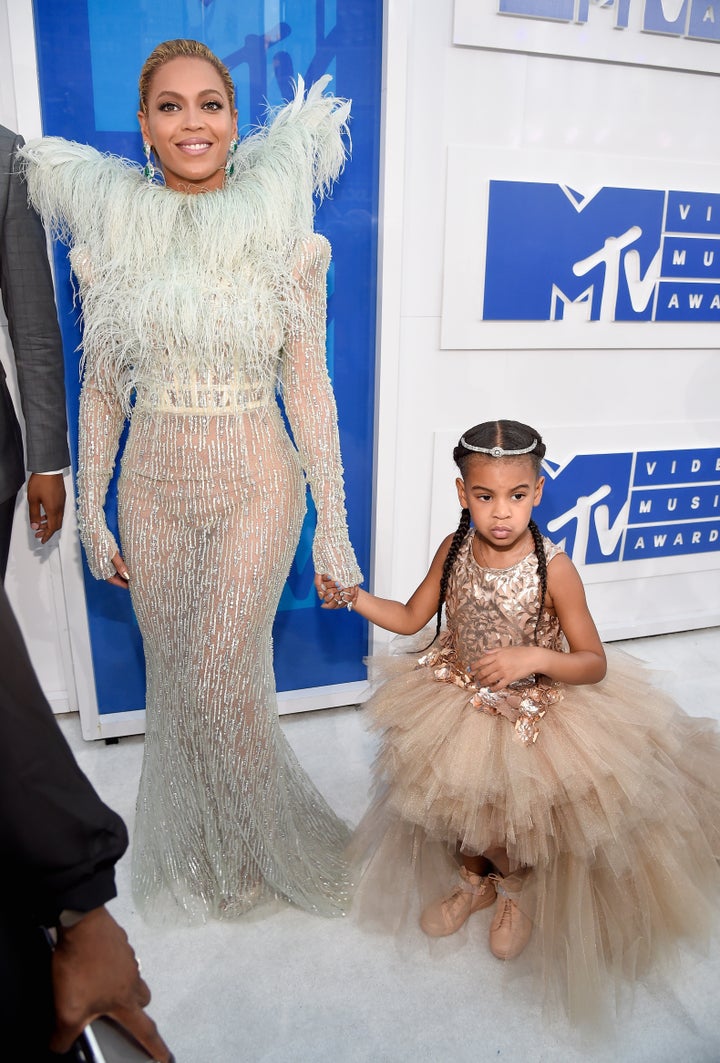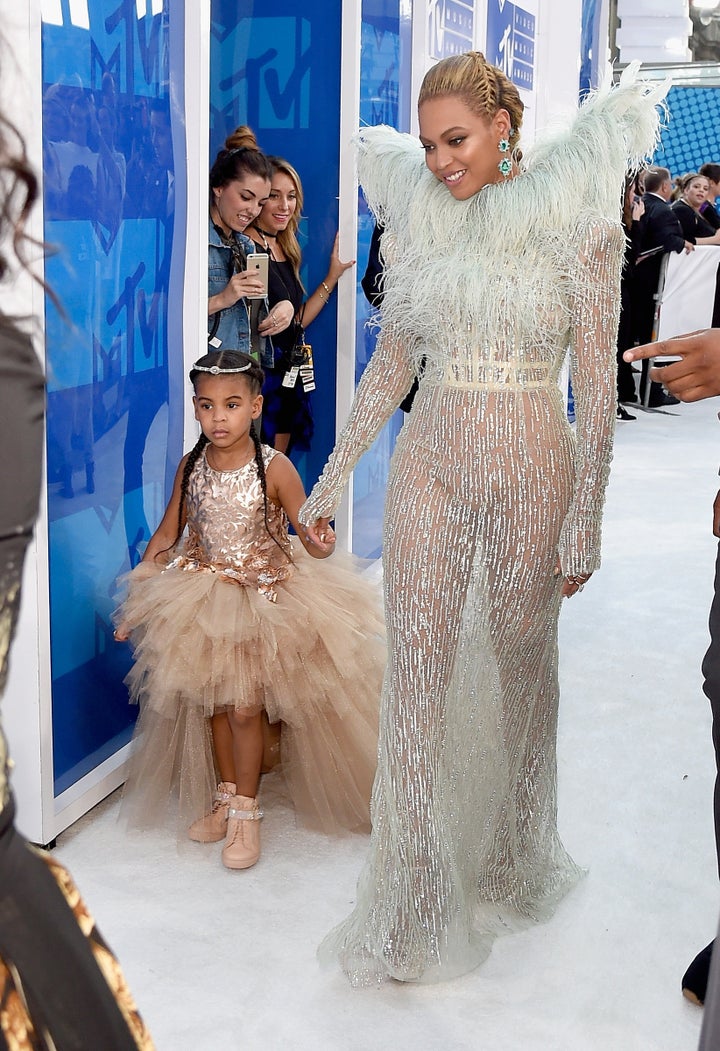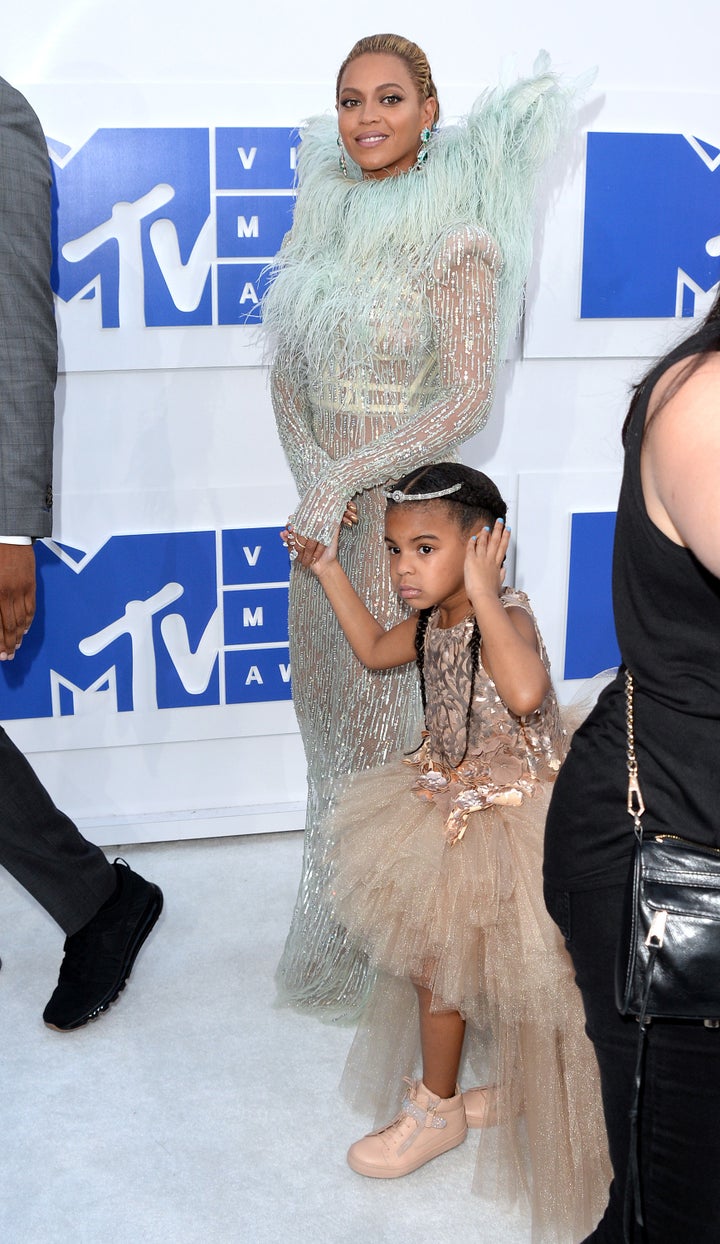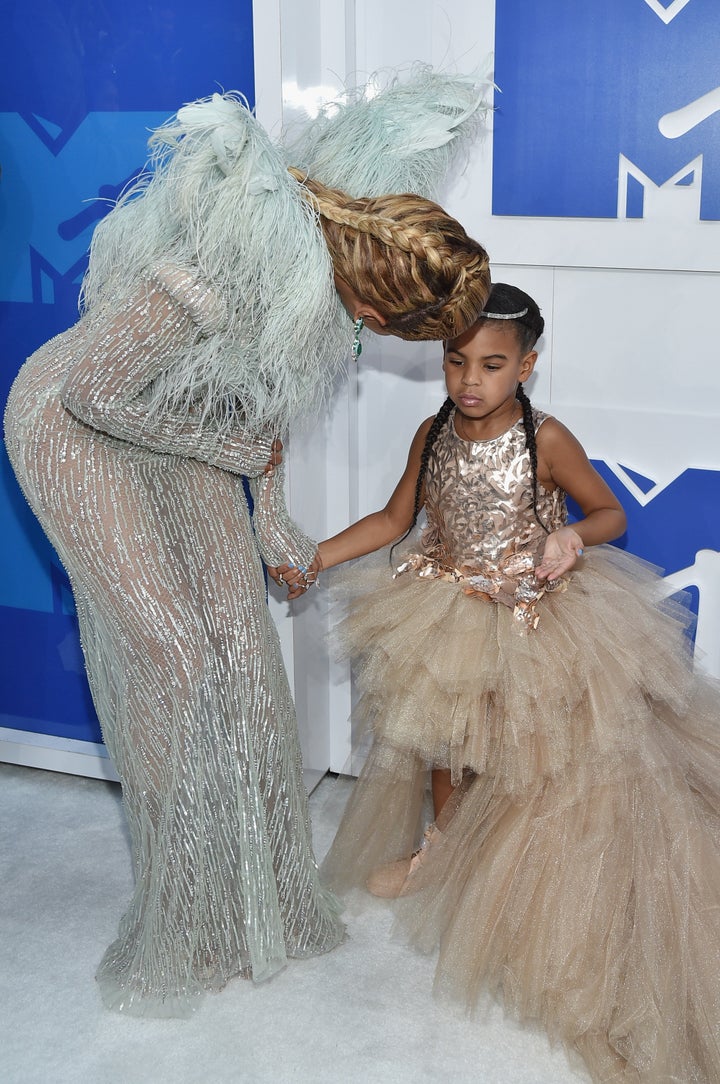 Can you blame the girl? This looks like absolute madness!
But this isn't the first time Blue Ivy has shown us how she really feels about the VMAs. Here she is at the show in 2014 with her daddy, Jay Z:
She either amused us peasants with a low-effort dance or told that cameraman to get out of her face.
Don't worry, Blue. We know why you were upset Sunday night ...
Enthusiasm or not, Blue still stole the white carpet. Because never forget ...
Before You Go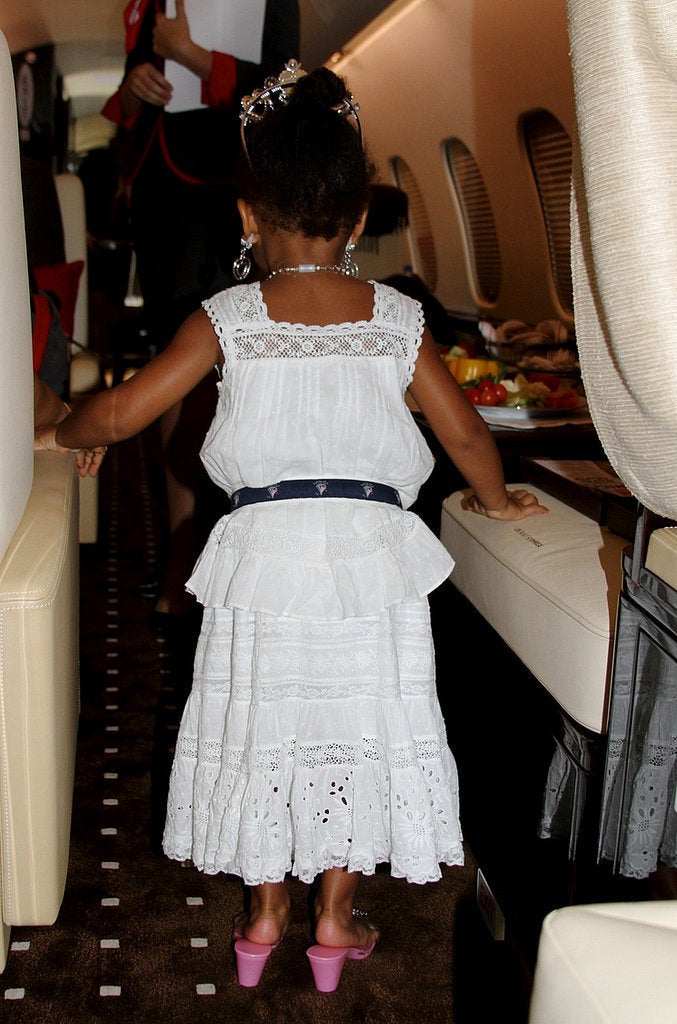 Blue Ivy Style Lessons
Popular in the Community