Apparently, the Internet has mistaken a baby Drake for Blue Ivy Carter.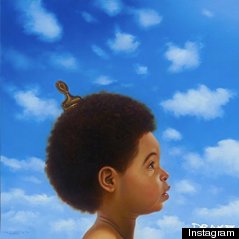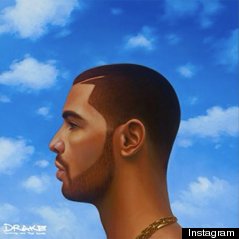 While both Blue Ivy and the baby in the painting have curly hair and adorable cherub faces, the illustration is no homage to Beyonce and Jay Z's daughter. It's actually little Drake, then known as Aubrey Drake Graham.
"It's a child version of myself staring at myself now," the Canadian rapper explained to MTV. "Sometimes when I try and think back through this journey it's so hard to pinpoint all these moments and it gets foggy. ... What that album art is to me is the fact that this is my most clear, concise thoughts from now and my best recollection of then. ... There's something about it that captures you."
"The music that I heard was very emotional," he told Complex. "I think I aimed to capture that, but also, Drake is a lot of fun, he likes to have fun, he's very personable, and he leaves you with his heart. I think there's no better way to show that than a child, looking heavenward, up into the sky and to the clouds. I think certainly that kid is still there, and as an adult, that's one of the things he really likes to think about or feel. That joy and fun of being a child."
Popular in the Community