The toddler's jet-setting lifestyle alongside her pop queen mother, Beyoncé, and rap royal father, Jay Z, has exposed her to various cultures and taken her to destinations that are still on our bucket list. And, of course, she has done so looking like a superstar.

We are forever grateful for the light-up LA Gear kicks and OshKosh B'gosh threads our folks dressed us in. But we'd be lying if we said we weren't envious of this beautiful baby girl's wardrobe.
So in celebration of Miss Blue Ivy's birthday, we're paying tribute to the mini fashionista. Below are nine times we wish could walk in her shoes... literally.
1. When we got our first pair of hard sole shoes.
2. When we went on family vacations -- sundress and hat on deck!
3. When our bro bought us a "leather" jacket. Say my name, say my name.
4. When we went back-to-school shopping for sneakers.
5. When we wanted to win the Halloween costume contest in Pre-K.
6. When our parents took us out to eat at a real restaurant.
7. When we were the flower girl in our aunt's wedding.
8. When we had to wait until Christmas to get Timberland boots.
9. When we attended our first (supervised) concert.
Related
Before You Go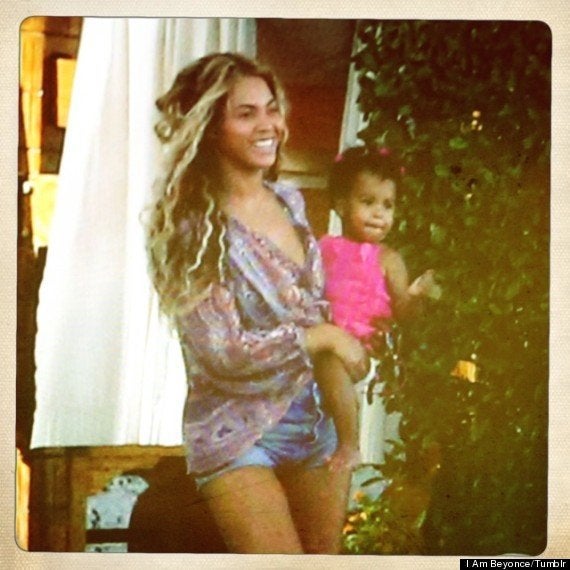 Blue Ivy Carter