Louisiana's "Blue Lives Matter" law was intended to make police officers, firefighters and EMS personnel protected classes under the state's hate crime statute. But one police chief in the state suggested Friday that it could also be used to punish people more harshly for resisting arrest.
St. Martinville Police Chief Calder Hebert, while praising the recent legislation, told a local ABC affiliate that anyone who resists arrest or gets physical with an officer could be charged with a felony hate crime.
"Resisting an officer or battery of a police officer was just that charge, simply," Hebert said. "But now, Gov. [John Bel] Edwards, in the legislation, made it a hate crime now."
"We need the police and the public to work together. The policemen have a job. The public has the job of helping the police. And if someone happens to be involved in criminal activity, let the courts handle it. Don't resist physically," Hebert added.
The state's Democratic governor signed the legislation in May and, according to the ABC affiliate, it went into effect in August. It gives prosecutors free range to pursue more severe punishment for people who are believed to have attacked a police officer out of hatred, despite the fact that crimes against officers already carry a harsher charge. The law also does not list resisting arrest as a qualifying offense, but does include battery and assault.
Edwards' office did not immediately respond to a request for comment.
Hebert's interpretation of the law is quite dangerous, as resisting arrest can be a fickle charge. What it is, and isn't, depends on the individual officer. For instance, if a police officer grabs a protester's arm during a demonstration and that person makes a movement the officer considers aggressive, a minor trespassing or disturbing the peace charge could be bumped up to assault and possibly considered a hate crime.
Louisiana is one of at least 37 states that has enhanced penalties for harming a police officer, regardless of the attacker's motivation. Killing a police officer is automatically classified as first-degree murder, regardless of if the crime is premeditated. Assaulting or battering an officer is also charged more harshly.
But Herbert, like many, has one concern: Making sure officers get back to their families safely.
"These guys go out there every day and the main goal is to protect the public and go home at the end of the day. This is one step in making that happen. Hopefully, the rest of the nation follows suit," Hebert said.
Before You Go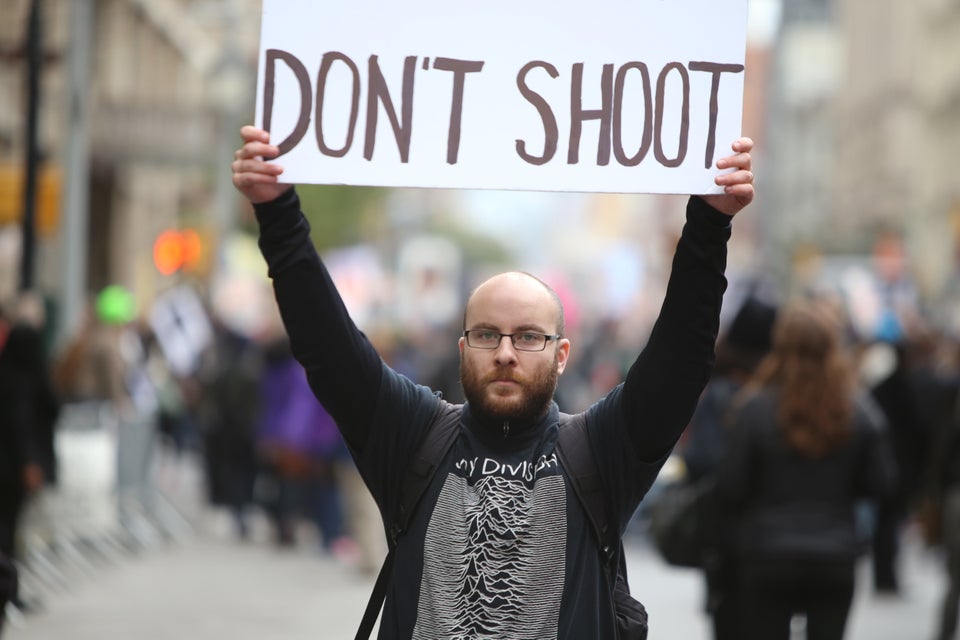 Police Brutality
Popular in the Community