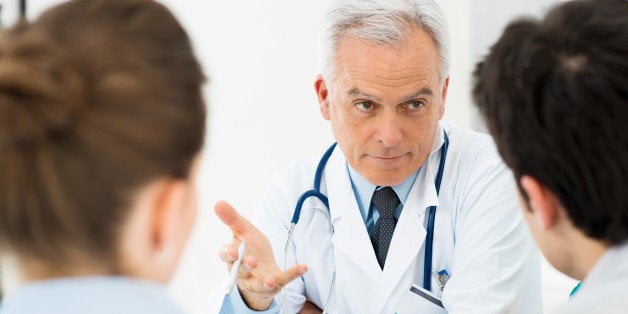 Blue Monday, June 15th, is the kick-off day for Men's Health Week. The purpose of the week, which ends on Father's Day, is to heighten the awareness of preventable health problems and encourage early detection and treatment of disease among men and boys.
Dr. Michael Lutz, Assistant Clinical Professor of Urology, William Beaumont School of Medicine, and President, Michigan Institute of Urology's Men's Health Foundation is the chief architect of Blue Monday. Working in concert with other national male health advocacy and research organizations, such as the Men's Health Initiative, Blue Monday is about starting conversations about the importance of men's health and encourages everyone to celebrate this day by:
1. Wearing something blue, encouraging others to do the same, and explaining to people why you are wearing blue for the day.
2. Taking part in an activity to get active and get healthy.
3. Donating to a male health awareness organization
4. Taking part in the social media campaign by using the hashtag #BlueMonday2015

Our fathers, brothers, sons, grandfathers, play an important role in our lives but many of these men do not do what is necessary to keep themselves healthy and safe. In fact, on average men live 5 years less than women.
Blue Monday is about starting the conversation about healthy survival with the men in your lives. It's about introspect into your own health and sharing your voice with others.
An often difficult conversation is about testicular cancer, the leading cause of cancer in guys age 15-35, yet, it is highly treatable if caught and treated in an early stage. Later stage diagnosis leads to higher treatment burdens and even unnecessary loss of life. Unfortunately, not many people are talking about testicular cancer much less conducting testicular self-exams. The Ball Checker testicular self-exam app is available to aid in early detection and sharing the app is a great way to start the conversation.
To help encourage activity, the Testicular Cancer Society has created the Oneball Run virtual relay, an 8,500 mile 30-day relay challenge across America that starts on June 15th, Blue Monday. This fun, interactive relay allows participants to run, walk, or cycle from anywhere in the world and their individual workouts over the 30-days will be added to the groups tally. As participants record miles they earn street views of the actual route as well as being able to see the leaderboard and activity stream.
The 8,500 mile route was chosen so that each mile represents one of the 8,500 guys that will be diagnosed with testicular cancer in the U.S. this year.
You can join the Oneball Run virtual relay to support those affected by testicular cancer and also be in support of #BlueMonday2015. Help start the men's health conversation.