 The band Blue Sky Riders has had a fabulous month. From two performances at the famed Sundance Festival to an appearance on "The Tonight Show" with Jay Leno, the members of Blue Sky Riders are set to soar with the release of their highly anticipated full-length debut album, "Finally Home," hitting stores and available via digital retailers as of today, January 29. And the group is basking in glowing reviews, with The New York Times saying "The three songwriters have found an unusually comfortable fit."
Those three songwriters include the iconic two-time Grammy winner Kenny Loggins, Nashville songwriter Georgia Middleman (who has penned songs for Keith Urban, Faith Hill and Kenny Chesney, among others) and award-winning songwriter Gary Burr. Over the course of their new record, the trio say they merge rock, pop and country into a collection of 15 songs, with each veteran singing lead vocals.
Loggins clearly considers Blue Sky Riders his third act. After decades in the business, Loggins -- behind such hits as "Celebrate Me Home" and "Footloose" -- decided last year, at the age of 64, to reinvent himself musically with the launch of the new band. Loggins has enjoyed a long and successful solo career after starting out as part of the duo Loggins and Messina in the 1970s.
Huff/Post50 recently caught up with Loggins, Burr and Middleman to find out about the group's tour, the release of its new album and the types of crowds the trio is attracting.

The three of you have been traveling and touring for many months now. What are some of the highlights of this time together?
Burr: The very first night we didn't know if there would be 30 people or 300 people and whether they'd spend the whole night yelling "Footloose" or what. But when we came out and they reacted like we were their favorite band and like they knew us already, it was like "Wow, maybe this is going to work."
Loggins: Certainly doing the Leno show was like a coming out party for us. I knew we were really truly a band and that people cared about us.
Middleman: There was one night when we were accidentally booked as the Kenny Loggins Band and we were so scared. We came out and asked the audience if they knew we were actually Blue Sky Riders. And they did. It was great.

So what kinds of audiences are you attracting?
Loggins: We're seeing my audience which is probably around 40 years old because of the "Footloose" years and then there are those in their 50s and 60s. But we also are slowly pulling in a younger audiences craving words and music and harmonies. I can't think of very many contemporary acts that are harmony-based, like our act is.
Middleman: In general, we get middle-aged people but then we get younger people coming in as well ... it's great to see the 12-year-olds out there.
Burr: It's also great to have people come in and say they showed up for Kenny but that they are leaving as fans of Blue Sky Riders.

I know that Kenny and Gary came together first and that they've been friends for awhile. How did you two hook up?
Loggins: I had gone to Nashville and was working with a lot of different writers and found Gary to be the most fun to work with. He always made me laugh. I also realized he was a very strong lead vocalist and that the two of us worked well together. I mentioned the idea of forming a band and asked Gary if he was game. We decided to take the idea seriously and then decided to bring in a woman who was a strong songwriter. We hit the jackpot with Georgia.

So how physically taxing is it to launch a band and do all these gigs together?
Burr: We have literally been playing a show in Park City and getting on a plane and flying to D.C. and then flying to Sundance and flying to Los Angeles to do Leno. And it's been cold and flu season and I got it. I limped to the finish line and now Georgia is sick. You have to take care of yourself. Kenny is better at this than we are because he's been doing this a lot longer than we have. He knows what to do. I'm learning we need to take better care.

So what is your regimen Kenny?
Loggins: I avoid dairy and sugar and alcohol and get as much sleep as possible.

And in addition to performing and working with Bue Sky Riders, you are still performing solo?
Loggins: I am ... it's what pays the rent. It gives me the freedom to do this in the way I want to do it. This is a lot of fun even though it's exhausting. I have a lot more 5 a.m. wakeup calls to get to than I've had in a long time. I still enjoy my own music, but it's nice to be part of a group that feels like a family. You will have moments when sitting down and talking through stuff is essential. And democracy does move more slowly. But I enjoy being part of a group.

Bottom line: Why should a music fan seek out your new album today?
Burr: I come from the roots of the Beatles and Crosby, Stills & Nash. I've been a writer and player with a lot of other people. I've had my hands in a lot of music over the years but there's never been anything I've been prouder of than this. I think it blows everything else out of the water.
Middleman: The songs are so strong. I'd buy this record because there are just some really good songs.
Loggins: I would add that if you grew up liking Fleetwood Mac and if you like Lady Antebellum now, then we're probably your cup of tea.
For more information about the new album and future performances, vist the Blue Sky Riders website.
Related
Before You Go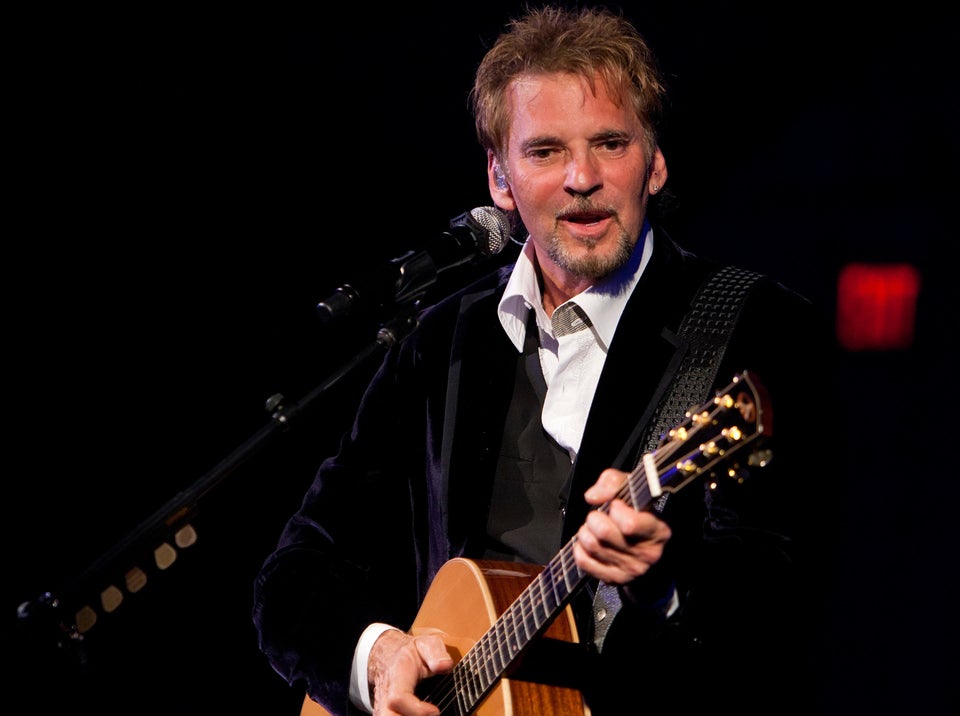 Kenny Loggins/Blue Sky Riders
Popular in the Community