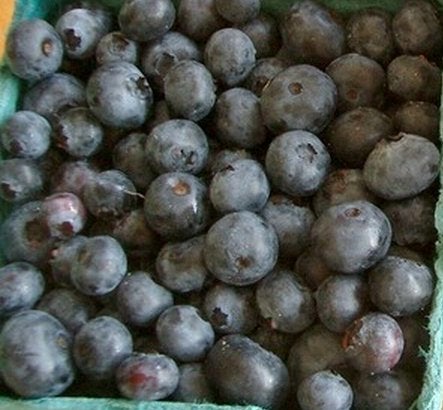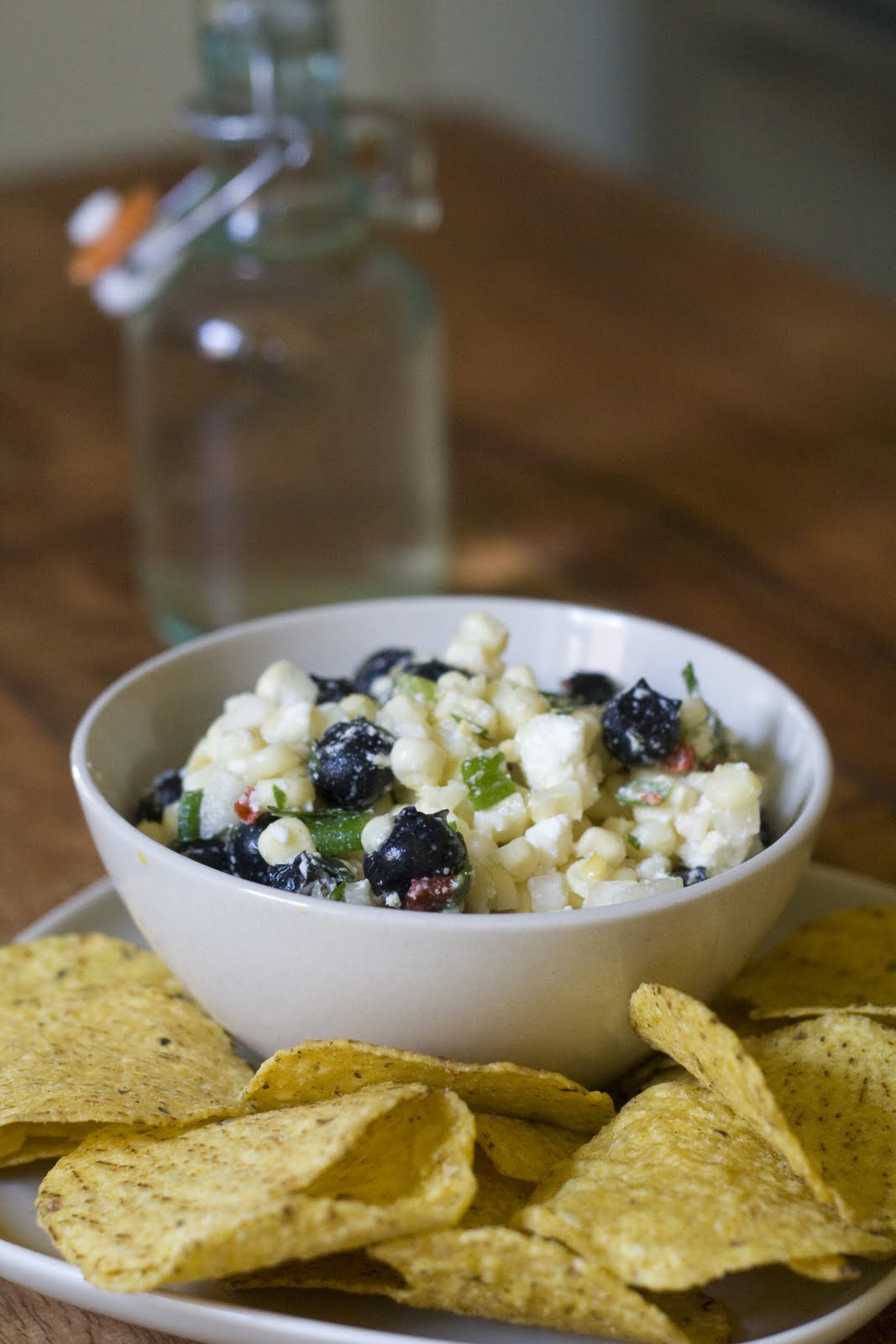 This colorful mixture of blueberries, corn, feta, and red chilies makes the perfect summer dish to share with friends. You can try this as a spicy dip or a fresh salad. Enjoy the dish knowing you are eating seasonally because both blueberries and corn are in season right now.
Two more recipes using fresh corn:
INGREDIENTS
2 tablespoons extra virgin olive oil, plus additional for drizzling
4 ears of fresh corn kernels
1 large shallot, minced
1/2 cup chopped green onion
2 cayenne peppers, finely minced, seeded if desired
1 cup fresh blueberries
handful of fresh cilantro leaves, chopped
2 tablespoons lime juice
1 teaspoon of lime zest
1/2 cup crumbled feta
Salt and freshly ground black pepper to taste
DIRECTIONS
Sauté the corn in the oil over medium heat for about 2 minutes. Add the shallot and cook for 1 minute, stirring often. Remove pan from the heat, stir in the green onion and cayenne peppers. Season to taste with salt and black pepper. Allow the vegetables to cool to room temperature.
Roughly chop cilantro. In a large bowl, combine the corn mixture with the blueberries and cilantro tossing gently to combine. Pour over the lime juice, along with an extra glug of olive oil if desired. Gently fold in the feta. Refrigerate for at least 1 hour, checking for seasoning before serving.
Serve as a side dish at your summer barbecue or with chips as a salsa for a great snack or appetizer.