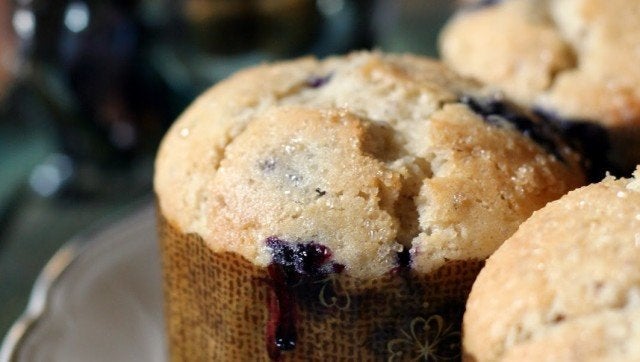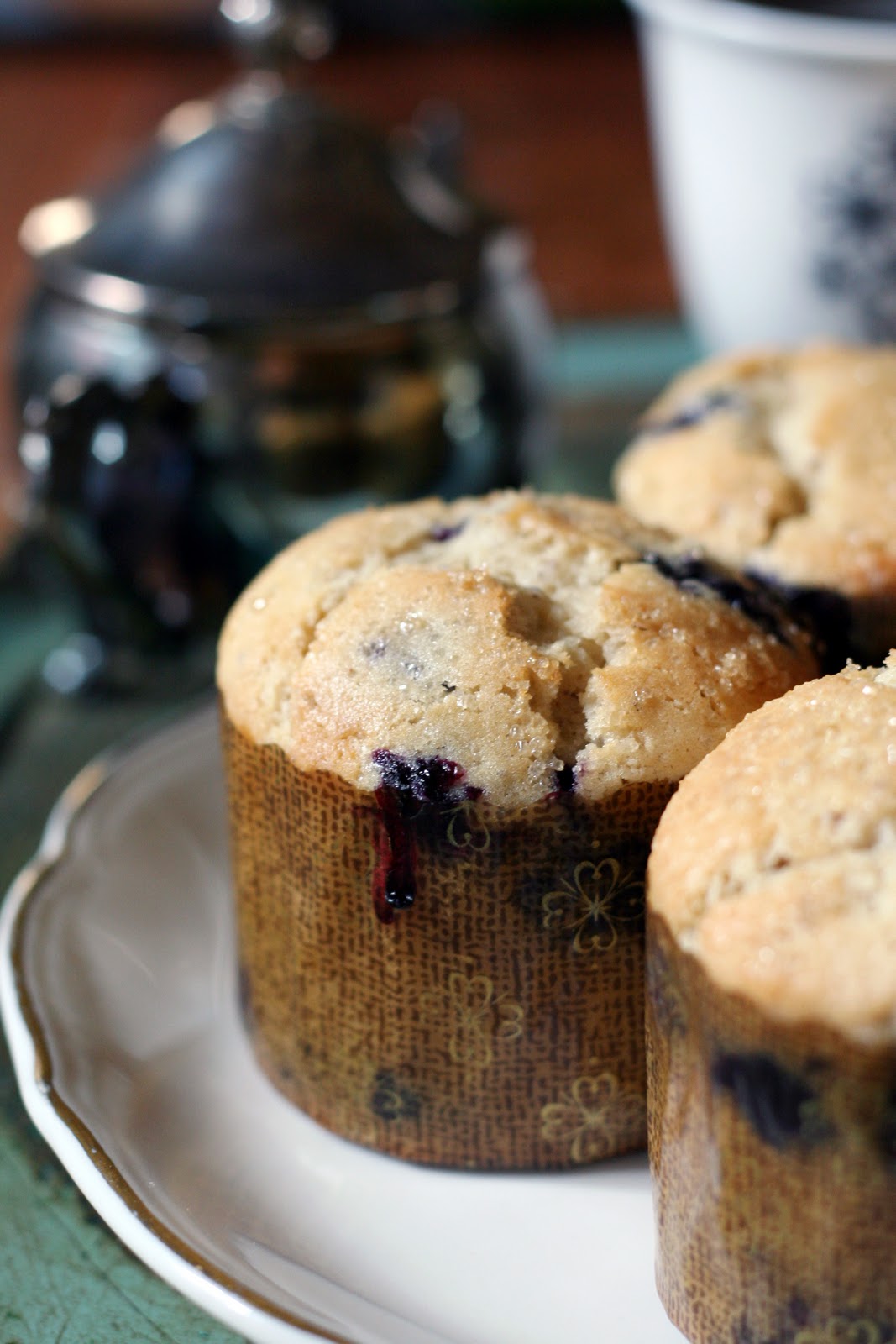 On my quest for several "best" recipes, blueberry muffins have been at the top of the list. Previous best recipe searches have uncovered my Best Granola Recipe and Best Bran Muffin Recipe. I figure that if I'm blogging a traditional recipe such as this one, it should be my very favorite, right?
These really are the best blueberry muffins that you'll ever sink your teeth into. After first tasting them at Communal in Provo, Utah the chef graciously sent me his recipe and I've been enjoying them often. I make them every chance I get -- friends visiting from out of town, birthday breakfast for a friend, baby shower brunches. You get the idea. They are that good!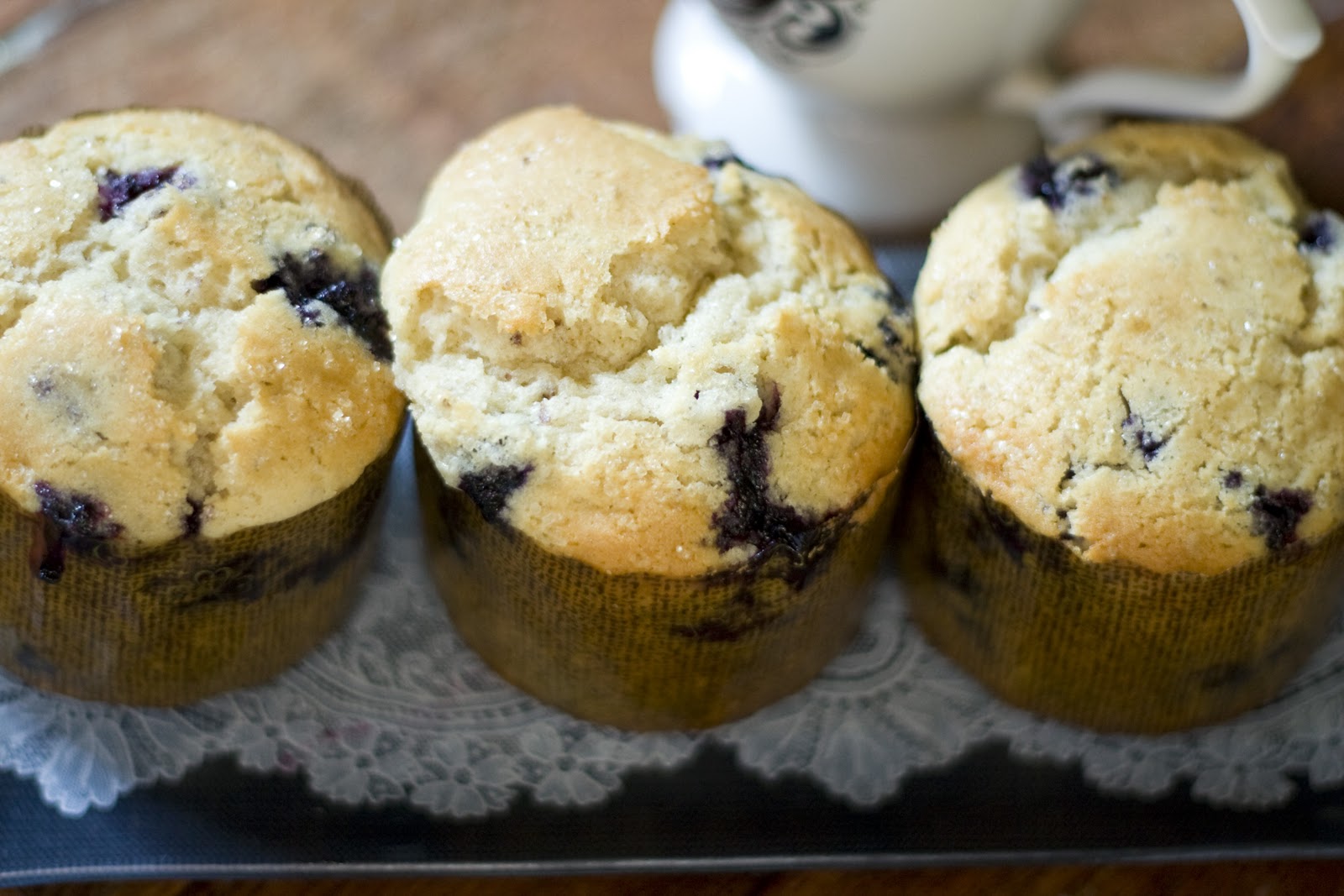 The trees are turning the wonderful colors of fall this weekend. I guess that means I have another excuse to make these muffins! I might even try altering the recipe a bit for poppy seed muffins, we'll see.
Thanks to Joey, the chef at Communal in Provo, Utah for unlocking the secret to one of my favorite breakfast treats.
Blueberry Muffins
Makes a dozen muffins
Ingredients
1 stick unsalted butter
1 cup raw sugar
1/2 teaspoon salt
2 large eggs
2 teaspoons vanilla extract
1/2 cup whole milk
2 cups all purpose flour
1.5 teaspoon baking powder
2 cups blueberries (I like frozen so they don't bleed when mixed in)
Instructions
Cream together butter, sugar, and salt. Add eggs, vanilla, and milk. Add dry ingredients. Stir in blueberries. Sprinkle with raw sugar.
Bake at 350 degrees for about 25 min.
Notes
recipe from Chef Joey at Communal