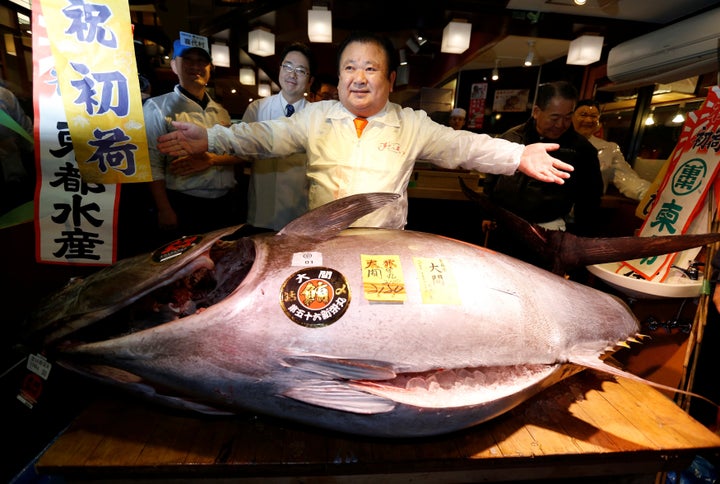 A massive bluefin tuna sold for more than half a million dollars on Thursday during a famous auction held annually in Japan.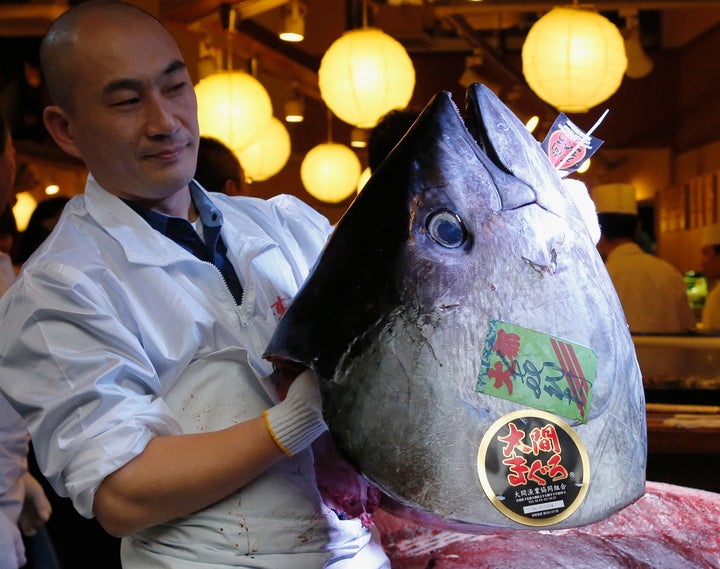 Outrageous bidding prices have become a tradition at Tsukiji, and the higher the bid, the greater the publicity.
In 2013, Kimura admitted that the almost $2 million price tag was "a bit high," according to a BBC report, but said he hoped to "encourage Japan" with the bid.
Conservationists, however, would encourage Japan to cut back on its extreme tuna consumption. The country is the biggest consumer of bluefin tuna ― an endangered species ― in the world, eating about 80 percent of the bluefin caught worldwide, according to the Associated Press.
A 2016 assessment showed that Pacific bluefin tuna numbers had declined by more than 97 percent from their unfished numbers and had little chance of recovering.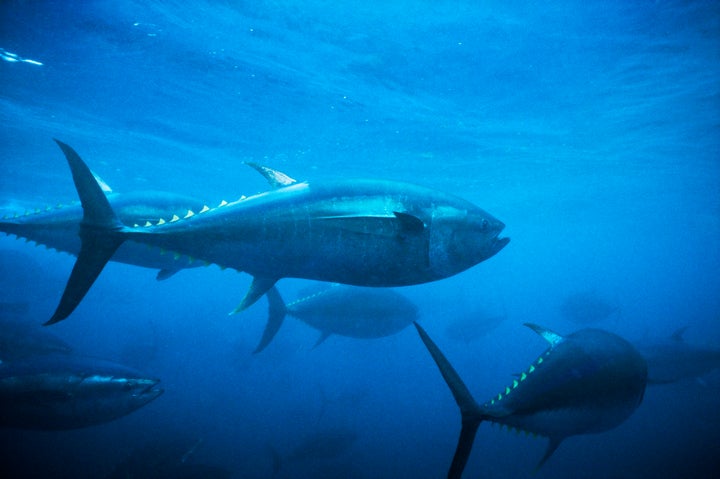 And while the act of spending more than half a million dollars on a single fish is certainly a spectacle, many conservationists worry that the attention-grabbing auctions could contribute to further depletion of bluefin populations.
"We have a pretty significant overfishing problem with bluefin tuna," Pew Environment Group's Lee Crockett, who directs Pew's efforts to end overfishing, told NPR after Tsukiji's 2012 auction. "When you sell fish for this amount of money, that exacerbates those problems. You can bet fishermen all over the world are going to say, 'Boy, I'd like to sell fish for that amount of money.'"
Simply put, there's no denying that current bluefin fishing practices are unsustainable, no matter how much you love sushi.
Support HuffPost
The Stakes Have Never Been Higher
Related
Before You Go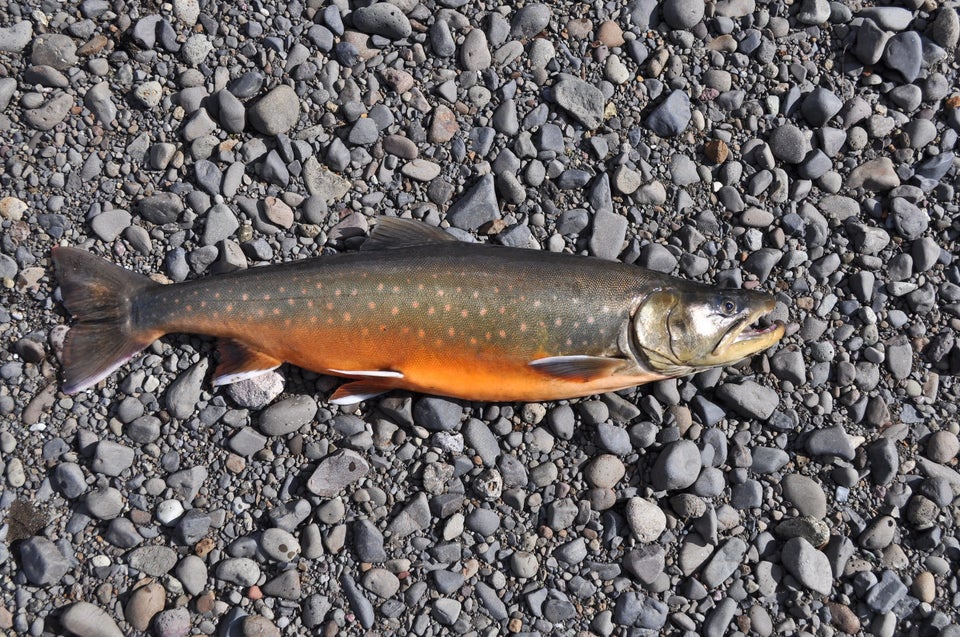 Here Are The Best Fish To Eat 2016
Popular in the Community