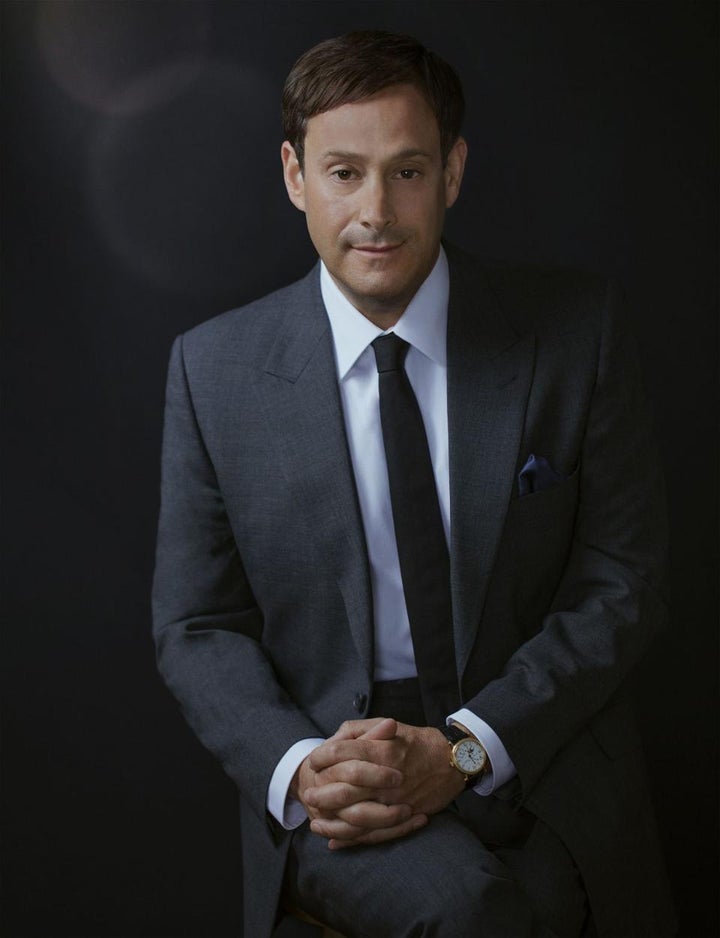 Co-founder and Chief Operating Officer of Bluemercury Inc., Barry Beck, will open 50 stores in 2018.
Mr. Beck oversees all operations of the esteemed leading brand. He was named the 2017 Retailer of the Year by Total Retail Magazine and was the recipient of the 2016 Retail Innovator of the Year Award by Retail TouchPoints Magazine.
When I first learned of Bluemercury Inc., I was a Cosmetology student in a vocational high school program. The luxury beauty brand was somewhat in its early stages at the time, but established enough for all of my classmates to envy the young overachiever who had booked an interview at the Ardmore location. That overachiever was me.
On December 14, 2017, I walked into the flagship store in Manhattan and experienced the same angelic sensation as I felt years ago in Ardmore, PA. Only this time I had an appointment for a spa service with the skilled Esthetician, Ann Marie Cilmi, who along with the staff, was a divine reflection of all the company values. They each ensured the neighborhood store feeling with confident and expert beauty and skin care advice.
Marla and Barry Beck together run Bluemercury Inc., the largest and fastest growing cosmetics retailer spa chain in the US.
Congratulations on the success of Bluemercury—50 stores in 2018 and 100 in 2019. What is the secret sauce, your particular recipe to success?
Barry Beck: The secret to our success can be distilled down to two strategies that are unique to Bluemercury. It is rooted in both the expertise of our teams and our laser-focused real estate model. Our beauty experts are the most knowledgeable in the industry. I always tell our teams, I don't know exactly which beauty products we will be selling in the next 5 years, but I know we will be the best in the world at giving beauty advice. This creates a trust factor with our clients and has become the source of a sustained competitive advantage.
Also, early on I realized that while my real estate siting strategy was one of the most difficult things to master, it would also be the most impactful. Science was the threshold but I won with art. At Bluemercury, I wanted a dense network of stores in that last mile - near where our clients live and work. I always looked for wonderful real estate at fair prices, rather than fair real estate at wonderful prices. I sift through hundreds of real estate deals every week. I don't swing at every pitch but when I swing, I swing for the fences.
I knew what I wanted my future constellation of stores to look like, and then marshaled my resources to get there. I visit markets armed with legions of data on incomes, home prices, and psychographics, but there is no substitute for me spending a few days in each neighborhood understanding shopping patterns, behaviors and how our potential clients live their lives. Today, even though we have nearly 200 stores nationwide, I still personally select and approve every new store.
From what you can tell us, what can your customers look forward to concerning new products/services/stores in the new year?
Barry Beck: To me, the store is the hardware and what occurs inside is the software. I'm looking at a total upgrade and reinvention of the Bluemercury model through a digital lens. I'm intensely focused on this new generation of digital natives who grew up with the information superhighway right at their fingertips. For me, it's not just about going digital, it's about becoming digital.
In early 2018, we will open our West Coast Flagship in Los Angeles. It is there that I plan to further expand our Artificial Intelligence capabilities such as social media shopping, bag-less shopping and on-the-go delivery of beauty products anywhere in Los Angeles in under an hour. Bluemercury is also continuing to vertically integrate our business and create an incredible house of proprietary brands by developing home, fragrance, bath & body, and a men's skincare line.
What do you think has been the secret to luring men, so to speak, into becoming more invested in proper skincare?
Barry Beck: We've been coaching our male clients that looking good extends beyond a nice watch and great apparel. For years, their first introduction to Bluemercury had mostly been borrowing their wives' moisturizer. This year, we were the first to identify the emerging trend of men actually purchasing in the beauty category. After studying the data, I discovered they are now purchasing concealers, bronzers and tinted moisturizers for themselves. Our male clients are on CNBC, doing a Ted talk, and they realize that their image is going to be around forever. I'm so vested in this trend that I'm currently developing a men's specific skincare line.
In an industry that tends to focus on the far less important aspects of beauty, how do you maintain your personal and professional integrity?
Barry Beck: My guiding principle is to have a meaningful family, a meaningful career, and a high level of integrity. Some of today's business managers and entrepreneurs could benefit from an Integrity Fitbit where they would receive real time feedback on their decisions. I require my managers to be industrious, intelligent and have high integrity, but if they don't have integrity, I would then prefer that they not have the other two attributes either.
I believe you challenge your staff to go beyond industry standards; the human resource model provides opportunities and encouragement for team members in a way that other work spaces do not provide. Can you talk about those particular developmental strategies and tools you've used to attain that level of internal growth?
Barry Beck: We decided when we started opening stores that our people and culture were going to be our secret weapon. We created a radical human resource model that everyone said would never work. We put our people first by giving them full-time work, benefits and a true career path. I don't know how many times we heard, you can't do this, that's now how the industry works. By retaining full time staff, we also retained their knowledge, expertise, and client relationships. In fact, we have many employees that have been with the company since we opened our first store. By breaking the industry rules, we created a better experience for our staff and, therefore, our customers.
What was the one thing that you were always told you could not do in this business, but you did anyhow?
Barry Beck: I'm Bluemercury's Disruptor in Chief. We have been leading the retail revolution for more than 18 years and are widely recognized as a pioneer of mainstream retail shopping in America. When we started Bluemercury, I was convinced this industry was ripe for disruption. Everything had been pulled out of the department stores, except cosmetics. Power players and industry leaders alike told me it could not be done, especially since I was an outsider. Attributes of mine that have become both a strength and a weakness are that I can be somewhat of a maverick (yet, an exceedingly good risk manager). I have a relentless and fearless pursuit of opportunity without regard to resources currently controlled, and I don't adhere to common convention in anything I do. I don't try to predict the future, I'd rather create it. I find my own road.
What is the ultimate connection between your life story and the story of the brand?
Barry Beck: For me, it's all about innovation and industry disruption. The leaders I respect and admire are those who attempt to reinvent genres and challenge the status quo. I'm a serial entrepreneur always looking to disrupt the normal flow of businesses, those with problems that need solutions. It was 1999, during the first internet boom, and my idea was to bring high-end beauty products to the internet by creating the first luxury beauty products website. The challenge was that there were not enough customers shopping online and many of the luxury beauty brands resisted selling their products on the internet because they were unfamiliar with the incipient technology. I realized that sometimes being too early is simply being wrong.
At the same time, I was living in Georgetown where I discovered an independent beauty boutique. It carried a couple of interesting, yet then obscure, cosmetics brands such as NARS and Kiehl's. I initially approached the boutique as a supplier for my website but soon became convinced that stores blended with an online presence was the way of the future. The creation of some of America's greatest businesses come from the simplest of these "ah-ha" moments. I would say it was like a lightbulb went off in my head, but it was more like fireworks. Back then, you could only buy cosmetics at department stores or drugstores. I knew everything else had been pulled out of the department stores – kitchen goods by William Sonoma, electronics by Best Buy, and furniture by Pottery Barn. I thought, why not Cosmetics? I loved the idea of a national beauty chain so much that in September of 1999 we bought the store and renamed it Bluemercury.
One of my first investors was Steve Case, the founder of America Online, now AOL, and he only wanted pure-play internet businesses. I convinced Steve that stores combined with an e-commerce website was a winning combination. We became the nation's first national luxury beauty retail chain and one of the first omni-channel retail companies. We were also later credited by Harvard Business School with coining the phrase "clicks and bricks" and became known as something of a "Starbucks of Cosmetics;" opening stores near where our clients live and work. They drove increased sales and even became our laboratories. We loved it; we could collect data, test and learn, and then connect the dots to better serve our clients.
As a former esthetician, I've been pressured to meet a sales quota that somewhat forced me to overlook the main priority/concerns of the client. Can you talk about the importance of having an expert staff with the passion to help vs the pressure to make a sale?
Barry Beck: It was our radically different human resource strategy. We only hire beauty fanatics who are real-life beauty "junkies," selected based on their passion for prestige products. This, combined with our incredible training program, has led our team to become the most knowledgeable experts in the industry.
More than half of our customers come to a Bluemercury store looking for a solution to a beauty problem. Our beauty experts have an arsenal of knowledge about products, ingredients and how these products really work. This enables us to hyper-customize and hyper-personalize every shopping experience, and solve the complex beauty journey for our customers in a way that no other company can. This is what sets us apart from the pack.
Can you share a bit about Macy's and how it changed or influenced some of the decisions you made prior to and after the partnership?
Barry Beck: The sale to Macy's was an amazing recognition of the innovation and value we created. It was this storied Fortune 100 Company's first acquisition in more than a decade. However, the sale to Macy's, a tier-1 department store, is an irony that isn't lost on me. Yet in 2015, it was time for me to find a strategic partner to help Bluemercury scale to the next level.
When we looked at the whole landscape, Macy's was the obvious choice because they were so strong in their core retail and omni-channel capabilities. Many people don't realize that Macy's is the 5th largest e-commerce company in the United States, and 1 out of every 2 Americans shopped at a Macy's last year. Macy's has allowed us to remain entrepreneurial, swimming in our lane, while we continue to learn from each other.
I read that Bluemercury almost ran out of money in the first six months. What advice would you offer to entrepreneurs who have this same experience?
Barry Beck: The first year is the hardest. Don't get discouraged. In software terms, the first year you are going from Version 0 to Version 1. It is really buggy as you are inventing something new. V1 to V2 is buggy as well, but nothing like V0 to V1. You have to sprint your first year, then you ease into the marathon. Overnight successes are rare. If you can survive year one, you'll get the hang of it.
DROOM: Don't run out of money. If you run out of money, it's Game Over. You need to survive long enough for good things to happen. Raise money when you can get it. Be scrappy, focus on keeping your costs low and driving revenue. If you remember nothing else from this interview, remember, DROOM.
What's been the most rewarding part of this 18 year journey?
Barry Beck: We are one of the fastest growing retailers in the country. In the past year, we've grown our store count by more than 50% in an environment where many other retailers are closing. We've grown from an entrepreneurial company with a fledgling management team, to a corporate office with more than 100 employees. We now have teams with operations in over 30 states, all run out of Bluemercury HQ, right here in the heart of Georgetown, Washington, DC. Armed with 2,000 employees, I see nothing on the horizon to keep us from our continued acceleration and dominance in this sector.
To shop at Bluemercury, click here.
Popular in the Community