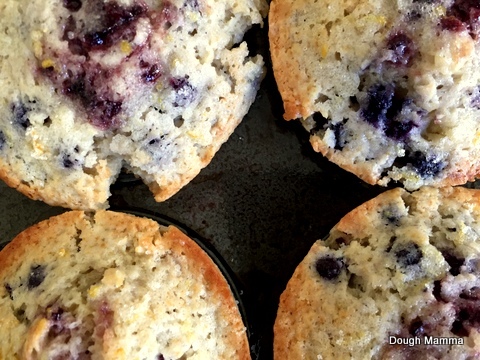 Tis the season to be jolly, tis also the season to be at your wit's end. As a former therapist, I can validate the holidays aren't always so festive. For some, this time of year can actually feel rather depressing. Whether you are lonely, missing loved ones, too busy or simply don't like the holidays, I want to let you know; I get it, my heart goes out to you and it's my hope that you take really good care of yourself during this season. In fact, the Doughmamma hereby gives you permission to treat yourself to: a massage, a movie, a night away - or whatever else you might need to recharge your batteries.
I, myself, am on the "loosing my wits"end of the holiday spectrum. However, I expect the pendulum to swing back shortly. I have to admit, eight nights of Hanukah can really wear a person down. This year felt like a fricken marathon - one in which I had no energy or desire to run.
The first night of Hanukah started off rather lovely. We lit the candles, said the prayers, ate latkes and opened some small gifts - everyone was feeling happy. On the third night, the kids started getting a bit restless. A gift arrived requiring special batteries and "no, we are not leaving the house to get batteries now." On the 4th night fighting ensued over the dreidel, the dog ate the gelt and there were more than a few tears shed. The 5th night arrived and I realized, a little part of me has died - I am not June Cleaver after all. By the 8th night I don't even want to light the Menorah and my internal dialogue sounds something like this, "Happy F*!#ing Hanukah - now open your damn presents and don't complain about what you get." Dear childhood, thank you for giving me the wonderful ability to repress my emotions, it certainly comes in handy during the holidays.
Enough "Debbing it down" for this gal, it's time to pick myself up by the bootstratps and forge ahead with renewed spirit. Christmas is next week but it's only one day so - I got this. I will consider the 8 days of Hanukah CrossFit training for Christmas and New Years. I should be limber, pumped and ready by now.
This recipe from Cook's Illustrated will hopefully help to simplify your life during the season, as these little gems are quick and easy to make. Perfect for a breakfast brunch or any holiday gathering, these lovely lemon crusted blueberry muffins are absolutely divine. With a nice caramelized lemon sugar crunch exterior and a pillowy soft cake crumb interior, these muffins won't disappoint. I can't promise it will take away your holiday blues, but I can assure you they will certainly make a dent.
*If you are feeling depressed or suicidal, please call the National Suicide Prevention Lifeline at: 1-800-273-TALK(8255). They have counselors 24/7 operating the phone lines as well as online and can also put you in touch with your local counseling resources. It's free, anonymous and confidential.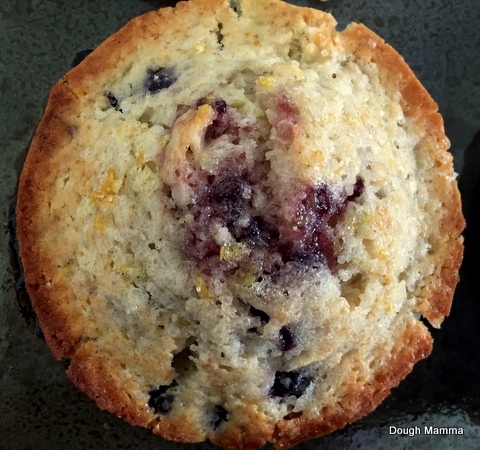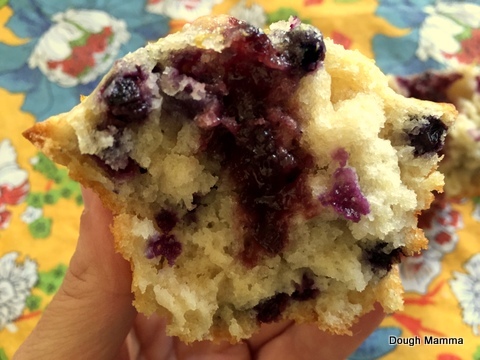 Title: Blues Be-Gone Blueberry Muffins
Author: Cooks Illustrated
Prep time: 20 mins
Cook time: 17 mins
Total time: 37 mins
Serves: 12
Notes: I did not make my own blueberry jam, I used jam from the jar. Feel free to do the same or use another flavor of jam to complement the blueberries and lemon. I prefer to use the 2 cups of berries in my muffins rather than use 1 whole cup for the jam. I also skipped the step of rinsing frozen berries and instead just patted them gently with a paper towel. I added more zest to my sugar - about two lemons worth. One word of caution, do not overmix. It's tempting to get rid of those patches of flour by over mixing. Instead, you can use a toothpick to get "flour spots" here and there.
Ingredients
Lemon-Sugar Topping
⅓ cup of sugar (2⅓oz)
1½ tsp of finely grated zest from 1 lemon
Muffins
2 cups of fresh blueberries (you can also use frozen, just pat gently with paper towels to remove frost)
1⅛ cups of sugar (8oz)
2½ cups of unbleached all-purpose flour (12½oz)
2½ tsp of baking powder
1 tsp of salt
2 large eggs
4 Tbsp (1/2 stick) unsalted butter, melted and slightly cooled
¼ cup of vegetable oil
1 cup of buttermilk
1½ tsp vanilla extract
Instructions
Topping
Stir together sugar and lemon zest in a small bowl until combined; set aside
Muffins
Adjust oven rack to the middle position of your oven and heat to 425 degrees F. Spray standard muffin tin with nonstick cooking spray.
Bring 1 cup of blueberries (See notes) and 1 tsp of sugar to simmer in small saucepan over medium heat. Cook mashing berries with spoon several times and stirring frequently, until berries have broken down and mixture is thickened and reduced to ¼ cup - about 6 minutes.
Transfer "jam" to a small bowl and cool to room temperature.
In a large bowl, whisk flour, baking powder and salt.
In a medium bowl whisk 1⅛ cup of sugar and eggs together until thick and homogeneous. Slowly whisk in butter and oil until combined. Whisk in buttermilk and vanilla.

Using a rubber spatula, fold egg mixture and remaining cup of blueberries into flour mixture until just moistened. (batter will be very lumpy with few spots of dry flour: do not overmix).

Using an ice cream scooper, fill muffin tins about ¾ full.

Spoon about ½-1tsp of jam onto each muffin.

Using a toothpick, gently swirl in the jam. Sprinkle the lemon sugar evenly on top of muffins.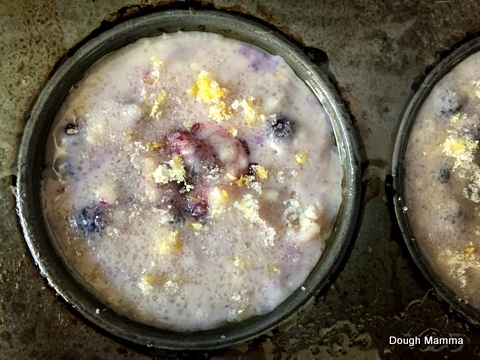 Bake for about 17 minutes. Don't forget to check them a few minutes sooner in case your oven runs too hot.

Allow to cool in pans on racks for 10 minutes. Then remove muffins from tins and continue cooling on racks.