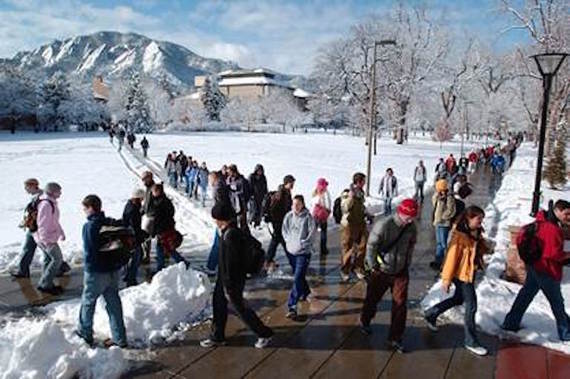 For some time, The College Board enables high school students to earn college credit (although the credits are not accepted by all universities) if the student successfully complete an AP (advance placement) course.
Other schools like Oregon State allow high school students to take online courses from "over 40 college classes in subjects like calculus, art, German, philosophy, wildlife conservation, women, gender and sexuality studies and atmospheric sciences" for credit. Oregon offers these classes " via distance education, primarily over the Web and/or through video",
This surely helps the promising high school student.
But when we look at all the silos, from one grade to another and even in college from one degree curricula to another, how can the student really be sure they are getting the real word experience and learning they need to succeed in a fast changing new economy?
We know some learn differently from others. We know too that what we learn, when and what a student mind set may be at different ages, we just begin to understand the logic of reinvent the whole system of education, as Sir Ken Robinson believes, "the current system of education was designed and conceived and constructed for a different age. It was conceived in the intellectual culture of the enlightenment and in the economic circumstances of the industrial revolution."
According to U.S. NEWS, "To meet the growing demand among employers for job candidates with STEM skills, some high schools are partnering with higher education institutions and business leaders to transform into academies with a focus on more quickly and efficiently preparing students for the workforce."
And reported in the San Francisco Chronicle, The Bill and Melinda Gates Foundation it will spend $9 million to create 15 "early college high schools" at community colleges across California. Each of the new schools will serve about 400 disadvantaged students, who in four years of high school will be able to earn either a two-year associate degree or credits toward a bachelor's degree."
They were impressed by a program stated by the College of San Mateo called the "middle college" program, which gives students a second chance on community campuses designed to serve all students but especially African American and Hispanic students.
Leon Botstein, President of Bard College, Annandale-on-Hudson, in New York, helped launch a Bard-sponsored "early-college" high school in New York City and beyond, in the belief that, as Botstein has put it, "High School is a waste" and "the citizens of our democracy, deserve a better education which matches the conditions of their lives." He has called for a way to "offer fifteen- and sixteen-year-olds educational alternatives appropriate to their maturity."
Today, after almost 20 years, Bard is widely credited with "transforming public secondary education through private-public early college partnership."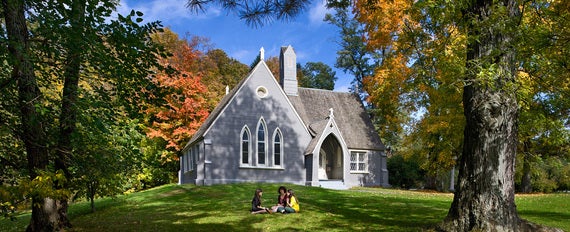 But these examples are only a small beginning. High Schools, colleges too, need an overhaul and the line between high school and college, between disciplines, between those who can and those who don't think they can, are blurred.