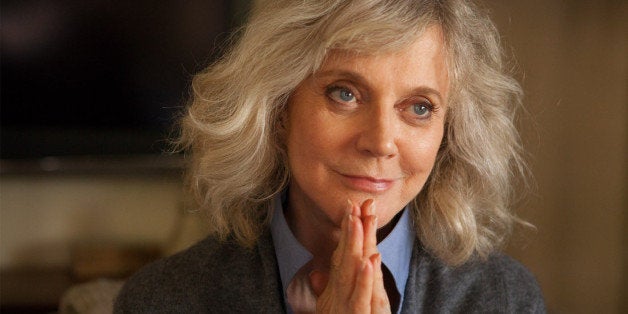 "It's so rare to see anything about women this age," Blythe Danner told The Huffington Post in Park City last week, where her film "I'll See You In My Dreams" premiered at the Sundance Film Festival.
"I remember meeting Leslie Caron years ago and her saying that she was leaving after 35 because there would be no great roles," she said. "It was a very different place then. It's continuing to expand and grow."
But for all the criticism of women's roles (or lack thereof) in Hollywood, Danner sees it a bit differently. "They're better!" she exclaimed.
In her new film, Danner, 72, plays a widow who lost her husband 20 years before and has settled into a fulfilling life surrounded by close girlfriends, nice bottles of wine, mornings with the newspaper and a beautiful home. But when she puts her dog to sleep at the beginning of the film, she finds herself shaken by the considerable void in her day. She embraces the changes and tries some new things she never would have attempted before (see more of our Sundance review here).
"I started off in repertory [theater], doing Chekov and Shaw," she said. "I always wanted to be a good actress who worked in a great company and did work that I could be proud of. I didn't have dreams of anything beyond that. That is what [success] still means to me."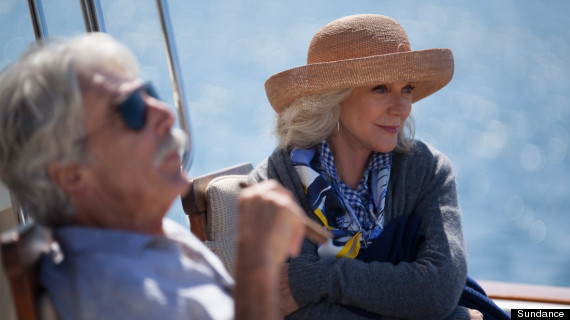 Danner in "I'll See You In My Dreams."
Danner is no novice in Hollywood. She has done countless Broadway shows, has been in 54 television titles and has appeared in 47 films (most millennials recognize her from "Meet The Parents" and "Meet The Fockers"). She was married to the late director Bruce Paltrow and is mother to Gwyneth and Jake.
"We told them to stay out of it!" Danner says of the conversation she and her husband had with their children when they decided to take on Hollywood careers. But it was in their blood and they had grown up on the stage.
"They hung out a lot with Bruce or me when we were on set or in the theater. I remember one of the costume women said to me, 'Your daughter always hangs up her clothes, it's so unusual.' And I said, 'Well, hopefully she got that from me!'"
They also did the Williamstown Theater Festival every summer and the kids were always around. "[Gwyneth] would play a little role -- or if we needed a little boy, she would do it," Danner said, chuckling.
"I'll See You In My Dreams" is a rare example of a film centered on an older woman. She is not a stereotype of a widow. She is independent, loving, emotional, devoted and still excited by what tomorrow or next week may bring.
Her gaggle of girlfriends, played by June Squibb, Rhea Perlman and Mary Kay Place, drag her to golf dates, game nights and even a speed-dating disaster. The most tender scene in the film, however, and one that will burn painlessly into your memory, is Danner singing solo during a karaoke night. She is beautiful and raw; the utter symbol of femininity.
Danner, who says she never actively looks for roles, is drawn to this type of character -- a "three-dimensional" one, she explained. One that has "humor, heartbreak and emotions that you can really dig into."
This type of role is not always easy to find. "I have had some roles like that on stage, but never in film," Danner said. "It has a trueness and a simplicity to it. It's really a women's movie."
REAL LIFE. REAL NEWS. REAL VOICES.
Help us tell more of the stories that matter from voices that too often remain unheard.
BEFORE YOU GO
PHOTO GALLERY
Sundance 2015