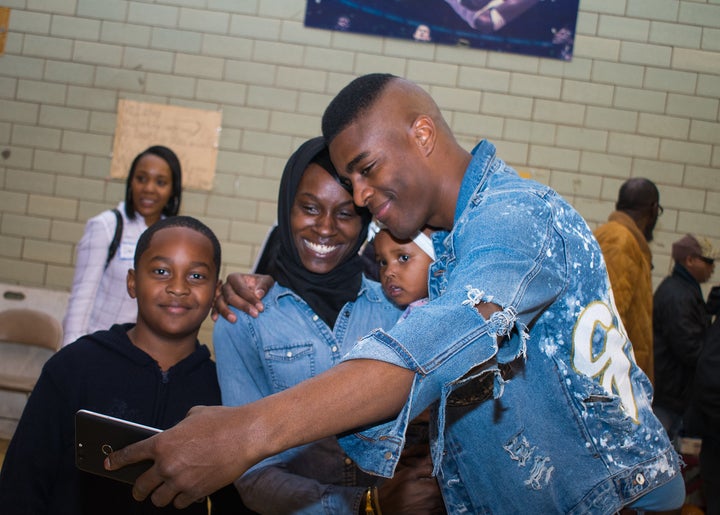 It was all smiles on Thanksgiving Eve at the 10th Annual Food From Heaven event put on by the Nehemiah Davis Foundation. Nearly five-hundred West Philadelphia residents and homeless people were greeted with cheers and smiles as they were served warm meals and provided winter coats.
"Being able to give is an honor and a privilege," said the foundation's founder BMe Genius Nehemiah Davis. "If you have the means to give or find yourself with a little bit more than you need, you should do your best to give to someone else."
At the event participants received a warm meal and clothes while the children enjoyed a live DJ, face painting and a photo booth.
"It's all about putting smiles on people's faces during one of the toughest times of the year," said Davis. "None of this could have been done without the help of the Circle of Greatness and the many volunteers."
The Circle of Greatness is an online and in-person community created by Davis to equip and empower aspiring and new entrepreneurs with resources and connections to help them grow personally and professionally.
"It is such a blessing to be blessing," said Circle of Greatness member and Founder of Beaute Within Shante Williams. "It's all about letting people know that they are loved and worthy of love."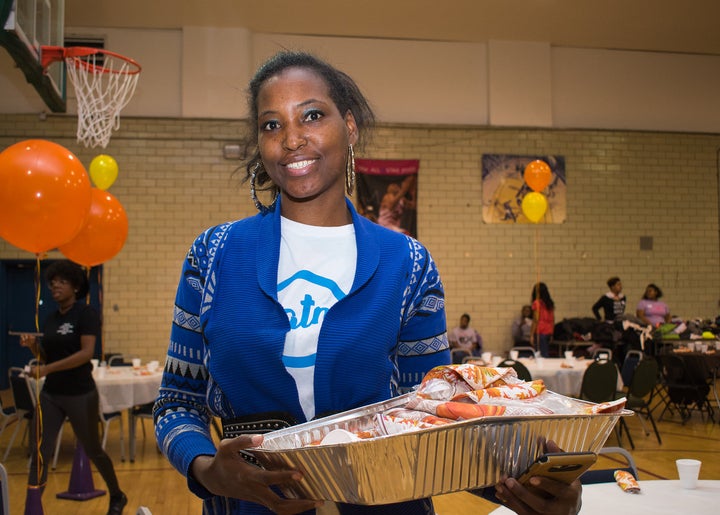 Many of those who came left with huge smiles and were very appreciative of the work Davis and the foundation have been doing.
"Everything was delicious," said 75-year-old West Philadelphia resident Shirley Johnson. "This event is a blessing to all of us…it does my heart some good to see young people giving back like this, they give me hope."
Ten years ago, Davis caught the entrepreneurial bug at the age of 19. With the aid of his mother, Myra Grant, he was able to get and run a fruit truck that served West Philadelphia. The success he experienced only enhanced his entrepreneurial drive when his mother, along with his twin sisters, took $50 and made sandwiches to feed the homeless.
"He hasn't stopping giving since then," said Grant.
When he's not giving back to those less fortunate, Davis is a successful CEO who runs three businesses. From Daviso Junk Removal to Myra's Vitamin and Wellness Shop to Neo Daviso, a clothing company that merges fashion with motivational quotes.
Davis though young himself has been able to influence so many to do good for others.
"I give back because it is important that we take care of our own communities," said Omega Psi Phi Fraternity member Eric Thompson. "If not us then who?"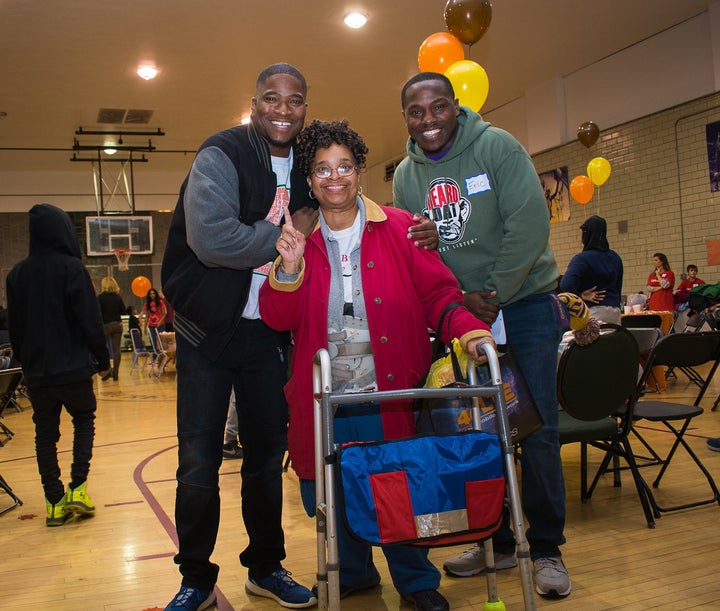 Thompson is also a member of the United States Armed Forces and invited his college buddies from Kutztown University of Pennsylvania to volunteer with him as well.
"We can make plans to hang out and have a good time why not make plans to hang out and do some good," said Thompson.
The foundation serves approximately 3,000-4,500 individuals annually through its various initiatives—including direct educational programming, donations, and events. Since 2007 the foundation has served over 40,000 people.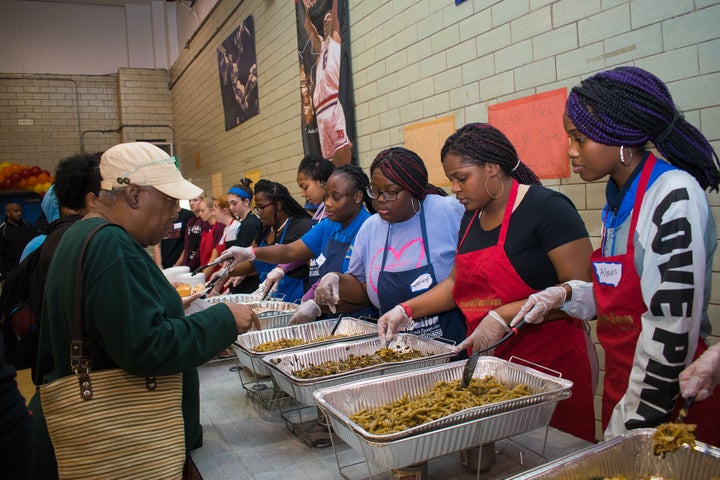 "You've got to make it work with what you have but whatever you do, don't stop giving," said Davis.
With an optimistic attitude Davis has proven that he can do anything he wants when it comes to empowering his community. To learn more visit www.nehemiahdavisfoundation.org
Popular in the Community