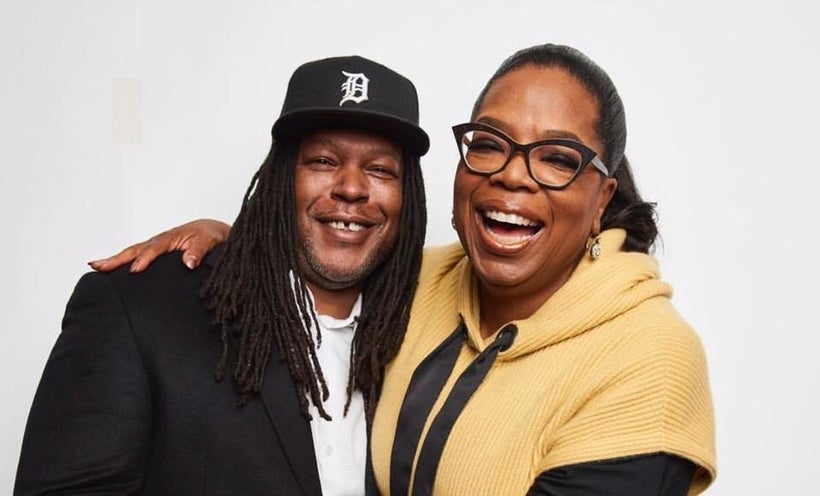 BMe Genius Shaka Senghor was enlisted as a consulting producer on the Oprah Winfrey Network's new docu-series "Released" and so far the show has been a hit. "Released," which premiered in September, featured intimate first-person narratives of formerly incarcerated men and women as they walked out of the prison doors for the first time to restart their lives.
"Mass incarceration is close to my heart, because redemption is possible for almost everybody," said Oprah Winfrey. "I'd read an article in the New York Times titled something like 'After Prison, What Next?' and what struck me was that there was this man who got out and was so shaken by just going to a Denny's restaurant to eat. He was rattled by the knives and forks, and women."
Since then Winfrey has been an advocate for telling these stories.
"I started to think about what would happen if we were able to tell that story, to gather together men and women and look at their lives after coming home; humanize them in such a way that we would come to know them as people who were trying to make it on the outside."
The United States has approximately 2.3 million people in corrections facilities across the nation (Prison Policy Initiative) – more than any other country in the world and 39% of them are black. The first 90 days of being released are crucial for those who have been incarcerated – as they often face many challenges and few resources – and nearly 40% of formerly incarcerated men and women re-offend within the first six months, according to the Bureau of Justice Statistics.
To help tell these stories the network tapped Shaka who spent 19 years in prison for second-degree murder.
"I'll never forget back in 1991 when my judge sentenced me. I felt like my life was over," Shaka said in the premiere episode. "Now, I'm coming into a new world that I'm foreign too because so many things have changed. I feel like I'm at a disadvantage."
Since his release Shaka has become a New York Times best-selling author and become one of the most prominent faces of a celebrity-backed national initiative called #cut50, which is seeking to cut the staggering two million-strong American prison population in half over the next 10 years. His TED talk has over a million views.
Winfrey said that after reading Shaka's book, Writing My Wrongs, she had to interview him and discovered that, "I've done 4,589 shows, I've interviewed over 37,000 people one on one, and Shaka was one of the best."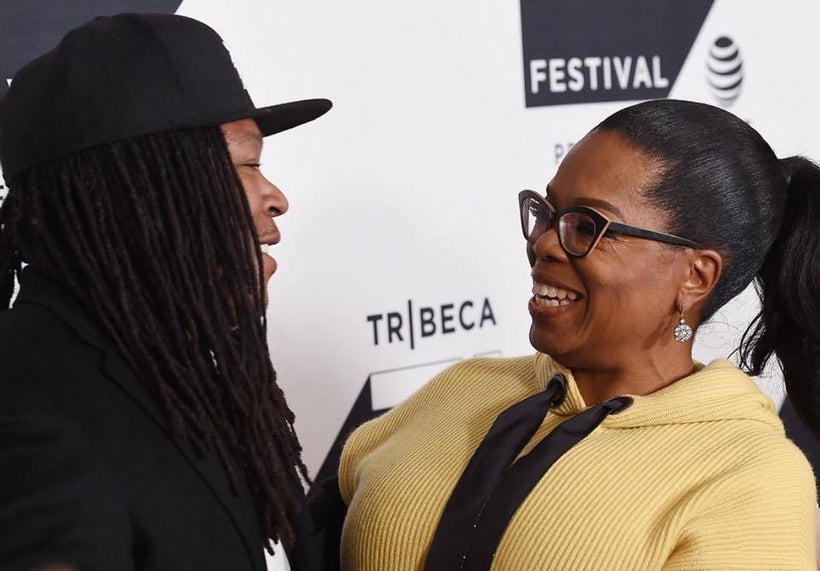 His experience and success made him a key voice in shaping the show's direction.
"This series depicts OWN's intention of telling personal and very real stories that affect our everyday lives," said executive producer and EVP of programming for OWN, Jon Sinclair. "The heartfelt narratives will expose the effects of mass incarceration not only on the individuals, but also the impact on the entire family unit and the unique challenges re-entering society can bring."
Stories of incarceration truly are family stories, and although only one member serves the time, "Released" takes a closer look at everyone whose lives are affected – husbands and wives, mothers and fathers, sons and daughters – in order to fully understand the current crisis.
"I think narratives [can allow for] prison reform … I mean, if you think about how we landed in this mess in the first place, it was based on the stories that were told about inner city kids being super predators and irredeemable," Senghor said in a interview with Huff Post.
"So, if those negative narratives can shape policy in a way that's harmful, then it only leads me to believe that the more positive narratives we have ― the more honest, transparent [and] open human narratives that we're sharing ― the more likely we are to shape policy that honors people's humanity."
"Released" is executive produced by Oprah Winfrey and Jon Sinclair and produced by Lucky 8 TV ("60 Days In," "Secrets of the Underground," "The Real Story with María Elena Salinas") with executive producers Greg Henry, Kim Woodard, Jarrett Lambo and Keayr Braxton.
For each family, there will be conflict and struggle, but there will also be hope and joy, as they look toward true freedom past the first 90 days.
Don't miss the season finale Tonight November 18 on OWN at 10 p.m. ET/PT after "Iyanla: Fix My Life" at 9 p.m. ET/PT.
Calling all HuffPost superfans!
Sign up for membership to become a founding member and help shape HuffPost's next chapter
This post was published on the now-closed HuffPost Contributor platform. Contributors control their own work and posted freely to our site. If you need to flag this entry as abusive,
send us an email
.