Since 1975, BMW has commissioned 17 racing cars painted by famous artists from all over the world. Now, they're offering a virtual tour online of the collection with information and videos about the process. The videos include racing footage and clips of artists like Andy Warhol, Roy Lichtenstein and Jeff Koons at work.
The idea for the Art Car Collection originated from when French race car driver Herve Poulin had Alexander Calder design his car in the early 1970's. This was the first collaboration of art and racing, and Poulin raced on eleven other occasions in cars designed by Frank Stella and other.
Poulin said of the collaboration "One day I said to myself, now is the time to do something grandly communicative and heroic and unite my two passions, by having my racing cars painted by leading artists of the time."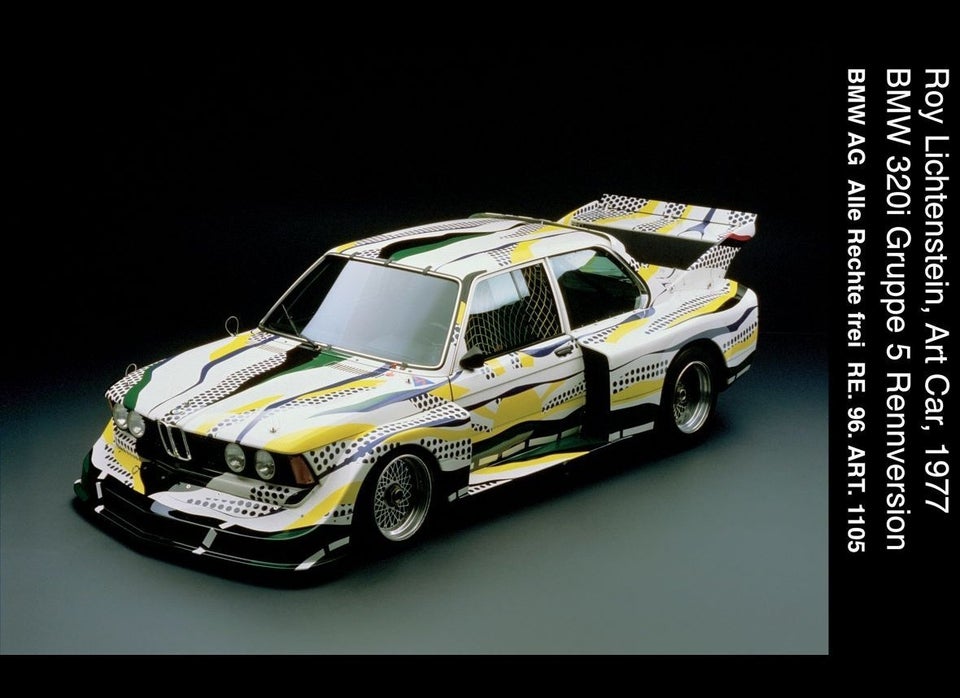 At the time that each the cars were completed, here's what each artist said about their work:
"My design is like a blueprint transferred onto the bodywork." -Frank Stella
"I pondered on it for a long time and put as much into it as I possibly could." - Roy Lichtenstein
"I love that car. It has turned out better than the artwork." - Andy Warhol
"I think mobile museums would be a good idea. This car is the fulfillment of my dream." - Robert Rauschenberg
"Ndebele art has, in an entirely natural way, something slightly formal but very majestic about it; through my work I have added the idea of movement." - Esther Mahlangu
"The car has wonderful lines which I followed." - David Hockney
"By bringing together art, design, social and environmental issues, I hope to contribute to a different way of thinking-feeling-experiencing cars and seeing them in relation to the time and space in which we live."- Olafur Eliasson
"These race cars are like life, they are powerful and there is a lot of energy. You can participate with it, add to it and let yourself transcend with its energy. There is a lot of power under that hood and I want to let my ideas transcend with the car – it's really to connect with that power." - Jeff Koons
Related
Popular in the Community