Bette Davis once said, "Old age is no place for sissies." Bo Derek agrees.
The 58-year-old actress, known for sizzling scenes in movies like "10," "Fantasies" and "Tommy Boy," admitted that she objectified herself earlier on in her career. Now, she lives on a 110-acre ranch in the Santa Ynez Valley in California and says she does not stress over her physical appearance.
"Aging is really hard," Derek said. "And it's tough. Bette Davis was right; it's not for sissies, it really isn't. And there is a certain expectation. I get credit on one hand for not having had a facelift, and then on the other hand it's, 'Oh my God, why doesn't she do something?' So you're just torn. I just have to keep busy, have other interests and try not to think about it."
Bo Derek in 1981 promoting her film "Tarzan."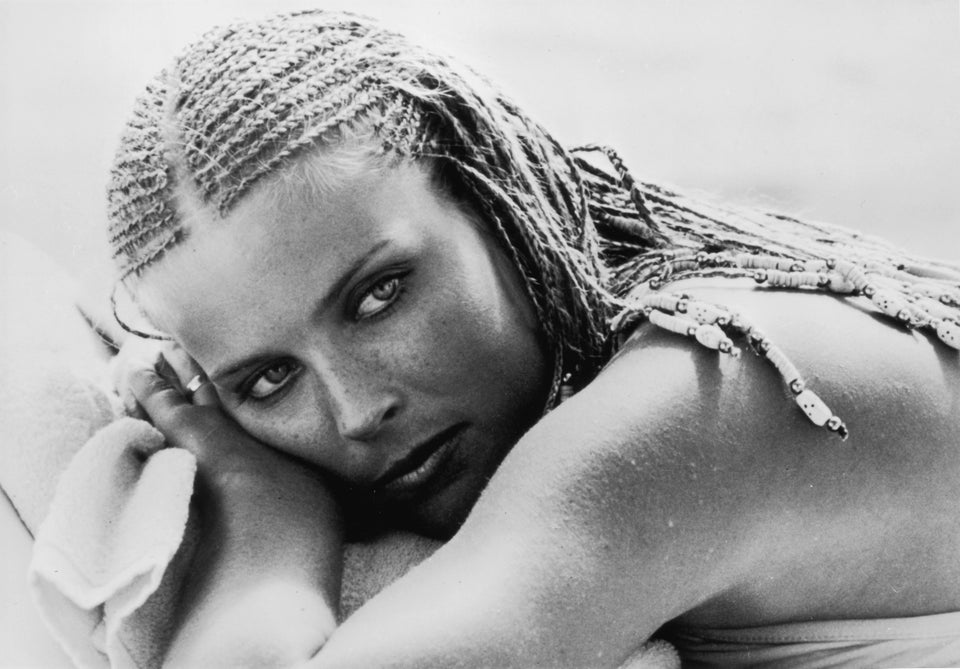 Bo Derek
Popular in the Community