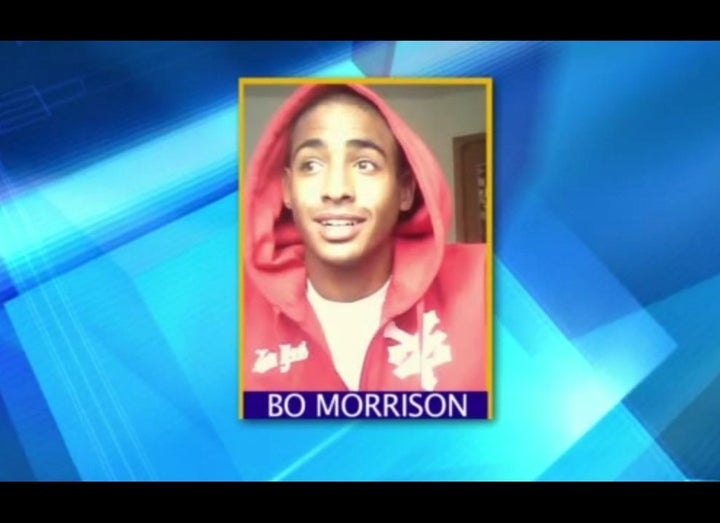 MILWAUKEE, March 26 (Reuters) - The decision by authorities not to charge a homeowner who shot dead an unarmed black man in a small Wisconsin town three weeks ago has drawn scrutiny to the state's new "castle doctrine" law and comparisons to the Trayvon Martin shooting in Florida.
Authorities ruled the killing of Bo Morrison, 20, by a Slinger, Wisconsin, homeowner on his porch justifiable in possibly the first such case under an expanded castle doctrine law enacted late last year, prosecutors said.
The law allows homeowners facing imminent danger to their lives to protect themselves using deadly force if necessary.
About 150 people protested Sunday at the Washington County Courthouse in nearby West Bend, Wisconsin. A rally also was planned for Tuesday in Madison for Morrison and Martin, 17, who was shot dead by a neighborhood watch volunteer in Florida. The volunteer, who is white Hispanic, has claimed self-defense and has not been charged in that case.
"Under a reasonable view of the evidence the homeowner acted reasonably in his use of force based on the facts and circumstances," county District Attorney Mark Bensen said.
According to Bensen's report clearing homeowner Adam Kind, Morrison attended a party in a garage adjacent to Kind's house with about 20 young adults the night of the shooting.
Kind, 35, called police at about 1 a.m. March 3 complaining of loud music coming from a car parked in his neighbor's driveway.
Police contacted the parents of the girls who were hosting the party and they told everyone to leave, the report said.
Morrison, who had previous run-ins with the police and had a blood-alcohol content more than twice the legal limit for driving in Wisconsin, left the party.
Kind, who said his concern was elevated because his wife, two children and a child guest were in the house, retrieved a handgun after he heard noises on his porch, the report said.
Kind loaded the handgun, went to the porch and confronted Morrison, who was wearing dark clothing, the report said. Kind fired one shot as Morrison walked toward him, then yelled for his wife to call 911, the report said.
An attorney representing Kind said the shooting of Morrison in the enclosed porch would have been considered justifiable under Wisconsin's prior law as well.
"All the factors to prove self-defense under the old law were present," lawyer Craig Mastantuono said.
Morrison's mother, Lauri Morrison, said he was trying to hide because he had previous tickets for underage drinking.
"He executed my son," Morrison said. "This cannot happen to another kid."
Morrison's sister, Kayla Morrison, said the former high school athlete had gotten in with the wrong crowd for a while, "But he was not a criminal. He was not a violent person." (Editing by David Bailey and Tim Gaynor)

Popular in the Community