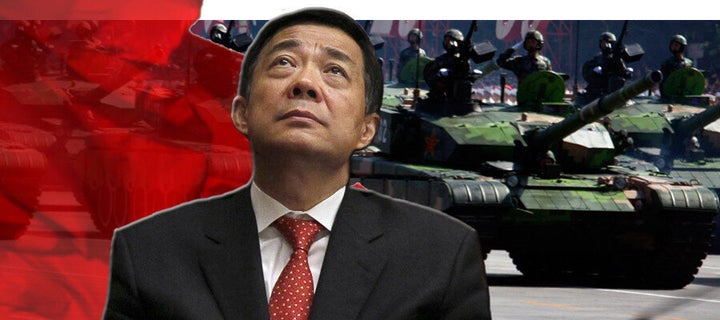 For Chinese democrats, it has been a rough couple of decades. Despite hopes of democratization or liberalization following the Tiananmen protests, there has been little progress and in some areas even a tightening since the relative liberalism of the late 1990s. Yet in the past couple of months, maybe, just maybe, there have been signs of change from China's South.
On the March 25, C.Y. Leung beat out Henry Tang to be elected the next Chief Executive of the Hong Kong Special Administrative Region (HKSAR). It would be easy, and accurate, to dismiss the election as undemocratic since only 1,193 citizens were eligible to vote in a city of over 7 million. Nevertheless, something interesting happened. In the run-up to the election, Beijing apparently abandoned Mr. Tang (their previously preferred candidate) and threw its support behind Mr. Leung when an extra-marital affair and an illegally constructed 2,250 square foot basement (a big deal in Hong Kong where most people live in 700 square foot apartments) made Tang extremely unpopular. This is not unprecedented, in 2003 popular protest in the HKSAR forced the withdrawal of a proposed security law. Although Mr. Leung is no anti-Beijing democrat (he has been accused of being a closet communist), this event still hints at the possibility of a greater role for average Hong Kong people in the selection of their leaders.
In late February the coastal Guangdong village of Wukan was allowed to hold what appeared to be a relatively free and fair election by secret ballot, a remarkable event in the People's Republic of China. This was the result of protests that ejected party leaders from the village, which in turn was prompted by land expropriation and the death of a protest leader in police custody. That the government of Guangdong was willing to make such concessions is particularly notable when one considers that similar standoffs by Yuntang Village in Jiangxi in 2001 and Daqiu Village in Tianjin in 1992 ended abruptly with the arrival of paramilitary troops. The election in Wukan followed strikes in 2010 at a Honda plant in Foshan, Guangdong which were met with uncharacteristic leniency. Workers received 30-40 percent pay raises and their leaders went unpunished. Additionally, "Guangdong has loosened controls on eight categories of NGOs, allowing them to register without a "patron" government agency." All of this seem to be indicative of the Guangdong model, a more liberal model of governance presided over by Wang Yang, the party secretary of Guangdong.
On March 15, Bo Xilai was dismissed as Chongqing Communist Party Secretary and its related government posts. In and of itself, a high-ranking official being dismissed in backroom party machinations is hardly a sign of improvement. Yet even if one is willing to overlook Mr. Bo's enthusiasm for Mao era songs, state owned industry, and prosecuting lawyers along with their clients (which this blogger is not), the event inspires hope that Mr. Bo's more authoritarian Chongqing model is losing ground. In recent years the flamboyant (by Chinese Communist Party standards) Mr. Bo and his Chongqing model had attracted more attention, but with luck, momentum may now swing back to more progressive Guangdong, as it has done so often in the past century.
Perhaps making up for their roles in most of Chinese history as a backwater and a barely habitable rock, Guangdong and Hong Kong, respectively, have in the last century often been at the forefront of Chinese history. Many of the revolutionaries who worked to overthrow the Qing dynasty, most notably Sun Yatsen, were Cantonese who had studied in Hong Kong. Sixty years later when China began to liberalize its economy, it was Guangdong and its close connections to Hong Kong that led the way. And when the Tiananmen protests threw these reforms into doubt, it was Deng Xiaoping's trip to, and approval of, Guangdong that restarted economic reforms.
In short, over the last century many of China's best moments have come when it followed the example of Guangdong. Even in Guangdong, the signs of change are slight, but if they do lead to the transformation of China, it will not be the first time.
Popular in the Community