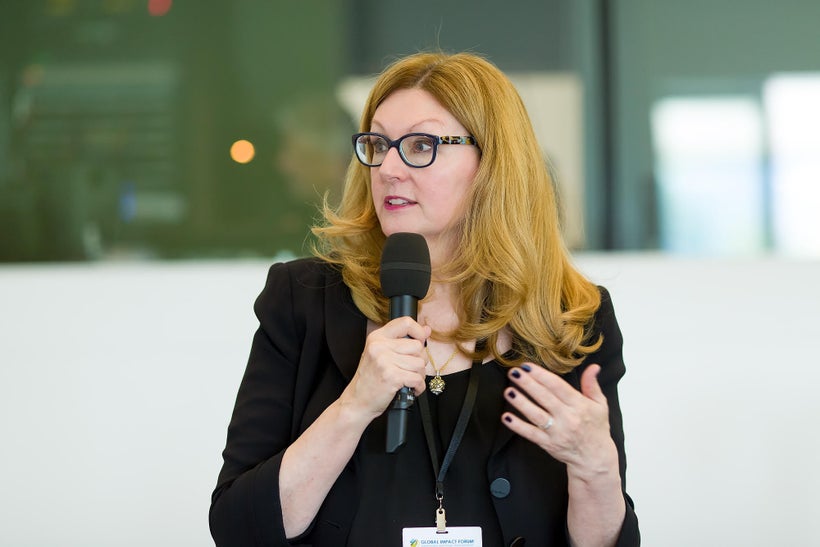 Be aware of the power of niceness and generosity of spirit in building your boards. This recent opinion piece in The New York Times, "Check This Box if You're a Good Person," stimulated me to write the post that's been on my mind.
Anyone who's been on a board has seen how even one difficult board member can undermine the governance process. A board that is distracted by the "bad apple" will not be able to fulfill its role in envisioning and achieving the organization's greater potential. No matter how much value a person might bring in other senses—experience, expertise, or resources, for example—their demeanor is a vital factor in their own and the board's effectiveness. This applies to nonprofit boards as well as company boards.
I'm defining "bad apple" as someone who lacks civility, respect, and integrity in how they conduct themselves and treat people. A difficult person is not the one who challenges the board to broaden their perspectives and to think with more creativity and ambition. Differences in points of view are highly valuable in exploring vital issues. A homogenous board, with directors who share similar perspectives, will be limited in their imagination and capacity.
Among the multitude of nonprofit boards that I've advised over the past three decades, there are only a handful that have put a premium on niceness as well as other values. One board spent nearly a decade painfully and purposefully transforming itself from being entirely dysfunctional to become highly effective. This board had one very disruptive director who influenced two others to prevent any meaningful discussion. When he was suddenly relocated by his company to a far away continent (I referred to it as a "deus ex machina"), the board grasped the opportunity to embark on an arduous process of rebuilding. Today, this is one of the most effective boards in envisioning and achieving the organization's greater potential. The nonprofit has more than doubled its size (from an annual budget of $80 million to nearly $200) and expanded its impact. And, yes, the board became far more diverse in terms of director backgrounds and perspectives, as well as experience, expertise, and networks.
A second nonprofit is one that I worked with to help them form their first board. We built a high powered and deeply committed board of seven people from very diverse backgrounds and perspectives. They also happen to be the nicest, most engaging board members, who are generous of spirit. Generous in taking the care to sit down with the CEO/Founder to explore how they can add meaningful value and then actually delivering on it. Nice in terms of positive energy, thoughtfulness, and integrity. As we closed out this phase of the consultation, I encourage the CEO/Founder and board chair to "cherish" the board's niceness in considering and recruiting any additional board members. That one bad choice can spoil the board's high level of functioning.
Boards of directors must be strategic in determining and establishing the ideal board composition based on the diversity of experiences, perspectives, expertise, and networks that the board requires in order to envision and maximize the organization's greater potential. For nonprofit boards, the right board will develop and help to achieve the nonprofit's greater potential in achieving its mission. For businesses, the right board will help envision the company's greater potential in today's global marketplace and maximize shareholder value. And nice people who are generous of spirit will ensure that the governance process functions at the highest level of productivity and effectiveness.
In next week's post I'll address how to recruit for niceness, and how to deal with board members who are disruptive.
REAL LIFE. REAL NEWS. REAL VOICES.
Help us tell more of the stories that matter from voices that too often remain unheard.
This post was published on the now-closed HuffPost Contributor platform. Contributors control their own work and posted freely to our site. If you need to flag this entry as abusive,
send us an email
.