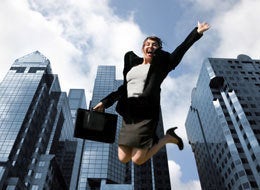 I recently did a Q&A interview on the benefits of not only more women in the boardroom, but also the need for far more diverse representation in the boardroom, and indeed in business more generally. To me the benefits of diversity in the boardroom are obvious, be it in a public or private company, or indeed in a non-profit organization, but it seems that isn't yet the case for everyone.
With Liftstream's permission, I'm sharing the Q&A here. I'd welcome your comments here and via Twitter @lucymarcus. The conversation is as important as the outcome.
Given we accept that we need a more diverse boardroom, how do we get the balance right between quotas and meritocracy in order to achieve that goal?
I'm not so sure that it is a given in some places that we need more diversity in the boardroom. There are plenty of people who would say they are happy with things as they are. To my mind, though, they are wrong. There is no doubt that women are severely underrepresented in the boardroom. The lack of women on boards, however, is a reflection of a wider problem with diversity: it is one of color, age, international perspective and more. Boardrooms that don't represent the stakeholders of the business and the environment in which companies are operating are not able to do their jobs as capably.
You asked about getting the balance right between quotas and meritocracy. I don't think it is a choice between merit or quota. There are plenty of terrific women ready to be on boards, but they are not being brought forward. The possibility of quotas is not about putting substandard people on boards, it is about forcing organizations to look outside of the usual suspects and to think more broadly about who should be on boards, and whether companies are making a big enough effort to search for people who don't look, sound, or act just like themselves.
The purpose is to find the best, most capable, dynamic, engaged, committed board members who can pitch in and help bring companies to greater heights. It is about doing what is right for the business; selecting from a wider, more diverse, pool of talent.
The issue of quotas, and whether their introduction would be a positive step forward, has initiated an important and necessary conversation. The coverage of diversity issues in the financial and business press has meant that people are now taking the subject more seriously. If the prospect of quotas has brought that to the table then they are worth considering. The financial crisis showed that poor corporate governance can affect all of us. If quotas are society's way of ensuring that companies are working their hardest to seek the best possible candidates, from the broadest pool of talent, to act for them at board level, then we should not be looking at them negatively. They may actually represent one means by which we will build better businesses, create the foundations of a stronger economy and provide more secure employment.
Do you feel that perhaps people are reluctant to change their attitude because there is a lack of hard evidence to prove that a diverse boardroom produces a better business? Does your average company director feel more comfortable when facts and figures are presented before them?
The problem is not the lack of evidence and facts and figures but a lack of ability or willingness to see it. For me it is quite obvious that if you limit how you select your board members to just one gender, one approximate age and one social background, it is likely that you are missing other excellent candidates for the job. The laws of probability back that up. If I choose among 500 people with the same background, gender and age when I could in fact draw on a pool of 3,000 people by including both genders and a wider range of ethnic, cultural, religious backgrounds and experiences, the latter pool of people is surely the one more likely to yield the star performers.
Diversity is about ensuring that our businesses are pushing themselves to be the best they possibly can be and to have on board people who are equipped to cope with all eventualities. You get that by picking from the broadest possible population of qualified candidates. In other words, diversity is not about excluding anyone: not the kind of people that already are on boards and neither the kind of people who, despite being equally (and in some ways perhaps even more qualified for particular roles and challenges) qualified, are currently underrepresented.
Look at the average board of directors and most likely you'll see people from roughly the same demographic. Are these the individuals that need to initiate the change or do they need to be persuaded into it? In other words, are they part of the solution or part of the problem?
The working population has changed. Therefore, the people running our companies have to change too. A board meeting is not just about looking at the figures and how the company is performing. A board is made up of people -- human beings interacting with each other to help steer the company through changing and challenging times. Hiring fellow directors in your own image might seem comfortable, from a "getting on" point of view, but it is not necessarily in the best interests of the company, its stakeholders or its employees. A good board of directors will take time out to examine itself, and to challenge itself to ensure that all the decisions it makes are with an eye to doing what is in the best interest of the company. This is the true meaning of good corporate governance. This includes how other board members are appointed -- who should be selected to maximize the operational efficiency of the board whatever their background, gender, color or religion. A good headhunter or executive search specialist can be enormously helpful in moving this forward. If they have the knowledge, competence, and trust to have a frank and honest discussion with the directors, they can help to shape the future composition of the board by proposing candidates who have the background and experience to move the business in a positive direction.
Does a non-exec have a part to play in improving the diversity of the board?
It's a chicken and egg situation. A good chair of the board will appoint the right non-executive directors to best drive the company forward. The best non-execs will ensure the board is made up of the right balance of members. The message is much the same. The decisions a board takes should be made in the best interests of growing the company and that undoubtedly includes appointing its future members.
Norway is one country to have introduced quotas for numbers of women board members. Is it the case that their society is better structured in helping women to balance economic participation with raising a family? If so, is there a part to be played by society here too?
Clearly there is nothing magical in the water in Norway, as in order to ensure they had better balance in the boardroom they did choose to introduce quotas. Even in a country as advanced on issues of gender equality as Norway, boardrooms seem to need this extra '"nudge" to reflect properly the diversity of the society in which they operate.
There are a number of things we can do to help bring diversity to the board room and it is incumbent upon us all, board members, investors, and stakeholders as a like to ensure that there is broader representation in the board room, from mentoring and creating apprenticeships for promising board candidates to boards requiring that every short list has a diverse slate of candidates. Appointing an enthusiastic person with different and new ideas and the ability to think 10, maybe 20 years ahead will surely represent a major contribution to every boardroom. The benefits are clear so it is worth boards moving this agenda forward.
Is there a case for saying that, like the Green agenda, perhaps a few companies are paying lip service to the idea of diversity to improve their image, without actually doing anything about it?
The merits of diversity are clear. If you wish to represent competently all aspects of your business environment -- from customers to investors, and from employees to the communities in which companies are located -- and build a prosperous business, your board should strive to achieve the same level of diversity. Let me stress this again: diversity is not simply about making sure everybody is included. It is about employing the best people to run the business. This could be the best thing to happen to the economy in years. Diverse, forward-thinking, enthusiastic board members with different viewpoints and varied experience will lead you toward a successful company and a vibrant economy to match. Let companies pay lip service to it if they like but those who do not embrace the diversity agenda in word AND deed will end up being left behind and it is unlikely they or their shareholders would welcome that.
Since you mention the green agenda, there are very clear parallels here also in the sense that it does make good business sense. Boards must embrace the political, economic, and social reality of the way the world is operating today and tomorrow. One of the areas that needs a real rethink is building organizations that can operate effectively in a low-carbon economy. The main issues here are about energy consumption, integrating clean tech and sustainability, and they apply to all facets of the business: from facilities, to building stock and rolling stock, from changing work patterns and practices to the ways in which companies engage with their stakeholders and the local communities where they are based. It touches everything an organization does, how it behaves, how it invests, and it means board members need to be asking the questions about how these decisions will impact the business five and 10 years down the road. Most importantly, it is not about green-washing or perception; it is fundamentally about how the organization does business.
Should listed companies be made to report on the make-up of their workforce rather than simply the numbers they employ?
I'd like to think that businesses would always seek out the best people to fill any position. It's not just about employing more women and it's not about doing the basic minimum to meet diversity targets. It's about executing sound business practice by selecting your staff from the broadest possible talent pool. But, if it is not happening as it should, for the good of best-practice in corporate governance, and for the economy as a whole, then maybe we should have a discussion on bringing about greater transparency. Meanwhile, I hope that companies will see the advantages of diversity and voluntarily make the change.
Liftstream is an executive search company that specializes in the life sciences sector. As someone who has significant experience in this industry, do you see any marked differences in the diversity of the workplace between this and other sectors?
There may well be some preconceived ideas about who tends to work in the life sciences industry. But, in fact, in many ways it is the same as any other sector with all the same issues. It does illustrate one particular point very well, though. Just because you're running a life sciences company does not mean that your board of directors should be made up only of scientists. Just as in any other area, it's about having a diverse range of skills, experiences and opinions around the table in order to maximize the potential for the business. In other words, life science businesses are driven by the scientific ideas on which they are built, but as businesses they also require a sound strategy of sustainable commercialization. A good board member keeps that at the forefront of their mind the whole time and ensures that the integrity of the science underpinning the business is preserved while the company is allowed and encouraged to grow at the right pace so that society as a whole can benefit from its success. That is why I am particularly passionate about life sciences. It is a sector that is about people and planet, a sector that I strongly believe must have all our collective well-being at its core. Better healthcare is something that every human being wishes for, and this is a goal that can only be delivered if boards of life sciences businesses reflect fully the diversity of the healthcare sector: scientists and investors, patients and healthcare professionals.
In the life sciences and beyond, board diversity makes business sense and social sense, and every one of us -- from shareholders to ordinary citizens -- has an interest in making sure that diversity is put on, and remains on, the agenda.
This Q & A interview originally appeared on Liftstream's website.
Popular in the Community