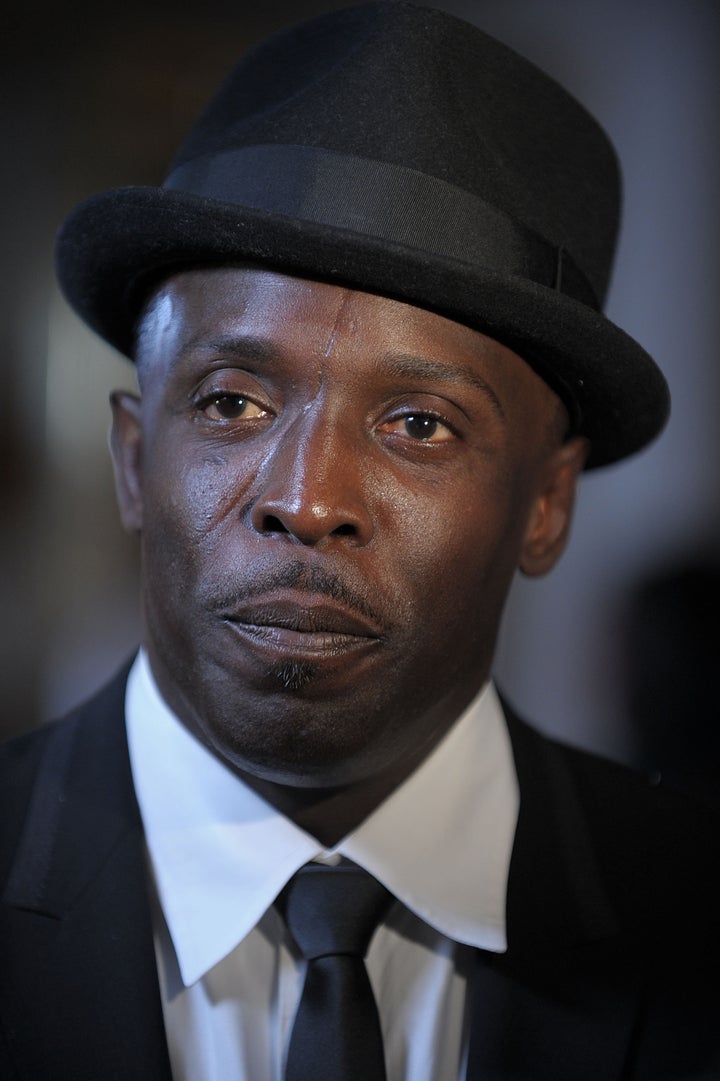 It seems summer is coming to an end and as we swap out hot and hazy weather for the cool and breezy, HBO is doing the same with it's hit series. The more sexually fantastic and absurd shows, like True Blood and Entourage, are wrapping up for the season and have wrapped down forever respectively. And I am thankful for it. Don't get me wrong, I love shows about the baser nature of human beings, and the triumph of good and evil but I am an adult and I need my fairytales twisted. I need to be put through a moral wringer -- a story that has me rooting for the villains with heart, furrowing brows at flawed heroes, and cussing out plot lines because of the trail of bodies, instead of common sense, it leaves in its wake.
Enter Boardwalk Empire. With its sobering tales of corruption, brutal violence and betrayals with a 1920s backdrop the Boardwalk series is my kind of show. It's Sopranos draped in 20s garb, and for those who liked Mad Men it's just as meticulous in its research for an accurate portrayal of the period from which it is inspired. From the sets, clothes, props and every imaginable detail it is the roaring 20s... it even includes (unlike Mad Men) the African-American experience.
Or some version of it. Okay a white version of it, but at least we're in there!
Historically, there was really no way to justify casting around African Americans in a period piece located in Atlantic City during the Prohibition Era. With a sizeable population, (22 percent) the Northside community was a self-contained and self-sustainable neighborhood situated in the undesirable part of town. Seemingly a stand-alone and separate neighborhood, this "plantation by the sea" was an integral part of Atlantic city's success as a premiere tourist destination through its provisions: a black force of labor and jazz entertainers, foundations upon which seaside vacationing spot was built on.
But enough kudos for inclusion because frankly, the black characters built into the series thus far, still reflect a limited white perspective. Per usual, black people are often marginalized to the backgrounds of lively parties, to the back of kitchen as servers, or in brothels being served up as the prostitute du jour and there is nothing empowering or different about being siloed into those roles.
Then there is Chalky White. He's brash and rugged. A handsome bloak with a sharp tongue who dons the illest suits to counter the long scar etched deep into his skin which shimmies down from his crown, to the bridge of his nose, and finally tapers off to a stop at his cheek bone. He's a dark skinned man with the ironic name to match, hustling in this all white world seemingly alone. What is there not to love about Chalky? While at first some may be pacified by Chalky White's character (played by actor Michael Kenneth Williams), the black bootlegger's "badassness" so far hasn't translated into the empowering role it could.
In the first episode of season one, Chalky is introduced as an assertive character but he is initially framed sitting in a waiting area with characters of less importance. He is a black man literally and figuratively waiting on a white man just like every other black character in the series. In nearly every other episode you might see Chalky talk tough but seconds later he is usually pelted by racist jokes hurled by Nucky's lackeys who fear no reprieve. The only time Chalky does appear to gain some leverage in bootleg bargaining on the Boardwalk, is when his chauffeur is lynched and the threat of a race war ensues as a result. In exchange for tied tongues on lynching, Chalky negotiates for an equal share of the profits. Oh yea, and then later he cuts off the ringed fingers of the Cyclops of the local KKK -- after he deduces they had nothing to do with this particular lynching.
If Chalky has any real power it seems to come to stem from a collective force: the barely visible black community, the Northside. It is the fear of a black civil unrest that makes Nucky split profits with Chalky, and its the potential loss of the black vote in the polls that gravitates Nucky to the Northside of town from time to time. When election time nears in the series, scenes with Chalky seem less trivial and there an insistence on Nucky's behalf to become a superficial benefactor for blacks. It is a short-lived reconciliation of the races that is fostered by easy gestures; in one scene Nucky hands out free poultry to an all-black kitchen staff a ploy to feed bellies in return for their vote at the ballots.
BUT... There is still hope for Chalky. If Chalky's power indeed resides in the influence he holds over his community, to be fair the show hasn't been given the opportunity to demonstrate it yet. The election season doesn't get into the full swing of things until season two and two major marginalized voting bloc's, the blacks and the newly minted female constituency will have their day in the sun. Chalky's character is very much still in a transformative state and there is a hint that the second season may provide some context to why this educated black man opted into a life of organized crime in the casting of a new character, Lester White -- Chalky's son. This recurring role played by Justiin Davis will not only develop a new character of color to watch on the show but it also signifies a new dimension for Williams to play as Chalky. He will no longer be just a bootlegger gangster, but a father and a man with roots and is thus transformed into a character that is gaining momentum as a more prominent character come second act who brings along with him more people of color into the plot's fore.
But until then, spotting scenes with black folks that are unaffiliated with bootlegger Chalky White, can become a Where's Waldo? of sorts but its a game that gets to be all too predictable: Oh there's a black guy! But wait, he's featured as a side show attraction boo. Ooo wait there are some more people of color, but they're being used as backdrops for a party scene where the direction is limited to singing and dancing, shucks.
However tired these depictions of blacks are, they're the only ones we've got and I have heard the argument that they're are the only images one could expect from a period drama set in in Gastby Era America. How can one demand more representation (and depth) of black characters if the period piece predates integration right? Although the argument sounds cogent we have to remind ourselves that those who shape these stories are viewing history from a specific perspective -- one where the white elites, gangsters and politicians all rub elbows -- but that does not discredit other vantages that do exist and will manifest themselves if you do your research. If Nelson Johnson, the author of the book on which the series is based, only had a single chapter about Atlantic City's black Northside neighborhood because he realized that one chapter just wouldn't suffice to tell the complete story, can't we demand the same from other period genres? Johnson's expansion from chapter to book demonstrates this possibility. Where Johnson was limited by facts and the timeliness of his research period genres, are only limited by the writers' imaginations?
Here is a summary from the promotional website of The Northside: African Americans and the Creation of Atlantic City :

Exploited for their labor and banished to the most undesirable part of town, resilient Northsiders created a vibrant city within a city--a place where black culture could thrive and young people could aspire to become artists, athletes, educators, and leaders of business, politics, and society. As Nelson Johnson shows in this unflinching portrait, Atlantic City was built on their toil--and the Northside was born of their dreams.
I think if Johnson can recognize the importance of writing a second book about the black city within a city, the series Boardwalk Empire (and other period dramas) can write us in too.
*Second season airs September 25, 9PM
Popular in the Community