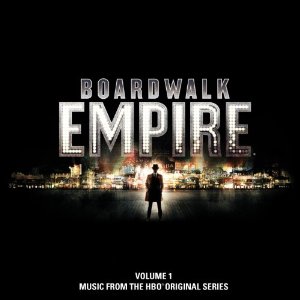 A Conversation with Boardwalk Empire's Vince Giordano
Mike Ragogna: Hi there, Vince.
Vince Giordano: Good morning, Michael, so great to hear you again and talk about the Boardwalk Empire soundtrack.
MR: Same here. First off, let's get into how you became associated with Boardwalk Empire.
VG: Well, I had a band playing this music since the late '70s--The Nighthawks-- so, I've always had a love for this period. Actually, I got bitten by the bug of the 1920s music when I was five years old from my grandmother's old phonograph recordings, and, over the years, playing this music and collecting it, I was fortunate to work with Dick Hyman's band with the Woody Allen soundtracks like Zelig and The Purple Rose Of Cairo. And I got to work with my little band on The Cotton Club. How the Boardwalk thing happened, I worked with the team of Randall Poster and Stewart Lerman for The Aviator, and they liked our work so much that when this period piece came up of Boardwalk Empire set in the late teens and now we're in the 20s, they said, "Let's get Vince!" He knows what he's doing.
MR: What was the process...did they send you episodes that were not scored yet and then you put music to them?

VG: Well, not really. The folks who I worked for really would kind of check out what film scenes were developing and read the scripts, and then they would ask me about some music. "We need some jazz music here...we need some moody music." I even used some of my silent picture movie cues for some of the vaudeville acts that we backed up, and then they got us to actually appear in the film. Many of the sequences are at the nightclub called Babette's, which is the club where all of Nucky's cronies hang out and have wild parties.
MR: How did they then fit your music into the scenes?
VG: Well, they talked with the producer, to the directors, Martin Scorsese, and the others who had been directing this film, and they knew that they needed an upbeat tune, or a jazzy tune. "Some Of These Days" they wanted to bring in Sophie Tucker--"She's gonna sing "Some Of These Days!" so, of course, we recorded that. Then there are some other scenes where Steven DeRosa portrays Eddie Cantor, another great vaudeville recording artist. So, we knew exactly what they wanted there.
MR: They suggested Sophie Tucker, and Kathy Brier played the part.
VG: Yeah, she's a wonderful actress and singer who does a whole bunch of different styles on Broadway and film. When they were putting that together, she came up and they said, "Yeah, let's try," and it worked out great.
MR: In addition to Kathy, you also got to be on camera. What was that like?
VG: Well, filming is interesting. Our first day of shooting with Mr. Scorsese, we got there about 12 noon and we were released at 5:30 the next day. It went on throughout the whole day and into the night. It was amazing, a long shoot. It's very tedious sometimes. He goes to get different shots and takes, we're up in the balcony, and we're in these authentic 1919, 1920s tuxedos that are kinda warm after ten hours or so. Of course, we're really not "playing" in those scenes, we're playing back to the tracks we recorded in the studios. So, I like it. It's all part of show biz, and I love being part of this and see how it all fits together, and the different camera angles and the different temperaments of people that are there.
MR: Yeah. Do you have relationships with some of the cast like Steve Buscemi or anyone else that you appear with?
VG: Not really. I mean, I worked on one of Steve Buscemi's projects, Ghost World, a few years back where we did a bunch of soundtrack work. Generally, they're so intense on getting this all together and the parts right, it's just, "Hi, how you doing?" and "Great scene." He'll say, "Great music! Fun stuff, keep it up." So, it's kinda all small talk.
MR: You know, another character on that show who is one of my favorites is Michael Penn's Jimmy Darmody.
MR: Let's talk about some of your other works, like the music in the Woody Allen movies Zelig and The Purple Rose Of Cairo. Now, you have more of a connection with him than just those movies, right?
VG: Well, yes. I've played with his little jazz band when he used to be at Michael's Pub and occasionally at his residency at The Carlyle. In those films, I was under the baton of Dick Hyman, he was a genius. He was a pianist and arranger and he wrote songs and I was just very thrilled to be doing these soundtracks.
VG: Woody's kinda of in the back, you know, he's very low key. When we worked on Sweet and Lowdown, that's where I actually got on camera. I play the bass player that backs up Sean Penn, and when he's swinging in that big moon, it almost took my nose off, which is another story. Woody is just like, "It's okay, try that again," you know, and "Put a little bit more into it," or "No, you're putting too much into it." Very, very easy going, and much like his feel when you see him on TV. It's just kind of rapid fire little conversation and then he just disappears into the dark.
MR: He's an amazing talent. I also want to ask you about The Aviator. Got any stories?
VG: Well, we recorded the music for that here in New York City, and much of the filming of that was done up in Canada. So, I was flown up there with some of my instruments and joined a bunch of musicians and got to work with Loudon Wainwright, Rufus Wainwright, Martha Wainwright and Mr. DiCaprio, who came by and said that one of the amazing things that I always felt about this music. He said, "I didn't know this music had all that energy and that fun to it." Sometimes when you hear the old recordings, its kinda of subdued and you're hearing the scratches, but if you're playing this music live and with modern high fidelity, it brings on a new feel and people get it better.
MR: Yeah, it seems that live music has always excited generations of listeners in a different way than recorded music. Speaking of that, like you mentioned earlier a little, you play live pretty often.
VG: Yeah, and if I might get a little plug in here, we work every Monday and Tuesday at a club that's right below the Hotel Edison on 46th Street called Sophia's--221 W. 46th. If you'd like to hear and dance or just listen and dine to the music, we play music from the '20s and '30s every Monday and Tuesday right in midtown New York City.
MR: Beautiful, and what a fine plug that was. (laughs) there you go. Okay, you've got a Garrison Keillor connection, having frequented A Prairie Home Companion.
VG: Oh, yeah, we've played on the show off and on for about twenty years, going back to the '80s and flying out sometimes to his place out there in the Minnesota theater, doing a bunch of town hall concerts, backing up him, and some of the singers, or just doing our music of the '20s and '30s.
VG: Nice...wonderful man. He's a modern day Mark Twain and I don't know how he does it when he does that Lake Woebegone without a note or a card. He just goes to town! His amazing mind...he puts that all together every week. I get nervous, he's cool as a cucumber. I'm sad to hear that he's retiring in a year or so.
MR: Yeah, but look at all the shows that can be rebroadcast. We'll be listening to tales from Lake Woebegone for the next century.
VG: I know, that's good. We can still enjoy his work.
MR: Vince, you mentioned The Cotton Club, give us a story about working with that film.
VG: Well, The Cotton Club was an interesting film, it took a long time to shoot a lot of the scenes. There was a lot of background stuff that was going on that we found out later. There was just a lot of disagreements with the folks putting the money together, it was a long process. For this one little nightclub scene, I think we were on the set off and on almost two weeks, and I got a lot of work done on the time down. On the downtime I would bring little scores to work on. But, it was great working with Richard Gere and Diane Lane. They were really nice folks, and we even had lunch with Richard Gere. He was interested to hear about the music. He really did play the coronet in those tracks. He hadn't played since high school and just started picking up the coronet oh, I don't know...a good ten, fifteen years later. It was a real challenge for him, but he pulled it off!
MR: So, you've become the real "go to guy" when it comes to '20s and '30s jazz. How did word get out about you?
VG: Well, I think if you keep on doing something over and over and over again and doing it the best you can, the word gets out. I have this large collection of music--I have over 60,000 scores and over 30,000 pieces of sheet music, thousands of recordings. I have so much material that I had to buy the house next door to me. As Captain Kirk said, "Space is the final frontier."
MR: (laughs) Vince, how does the creative process work for you? Where does it come from, does it just come to you or is it a studied thing?
VG: Well, I take a few options and will visit a few different songs and see which one fits better, and then you play with the tempo a little a bit and see if that's running too fast if it's really too jarring for what's happening on the screen or the mood. Sometimes, you have to get the metronome and set it down a few clicks or either way until, "Yeah, I think this is gonna be right." But you never know. You never know because when you have the director there and all the other folks who are looking at this and they have their opinions, which there are many, you sometimes have to go back in again and either re-cut another song or a slower tempo, or something like that.
MR: Vince, what is your advice for new artists?
VG: New artists, well... I'd say believe in what you're doing. Get yourself organized. If you're gonna be doing something with music that needs arrangements, make sure the arrangements are nice and clean and clear. Put them in little folders--I know this sounds like pretty basic stuff, but I gotta tell you how many new artists that I come across and half the music is back at the apartment or the copy work is so bad that you can't distinguish what are the right notes or the right chords. So, try to be as professional as you can because it just makes everything run better. The people that are working with you will have more respect and you'll have a better show. If you don't put the work in, it's gonna bite ya, and like I always say, "Cheap is expensive," you know?
MR: (laughs) Cheap is expensive, nicely put! I also want to ask you...obviously, Boardwalk Empire is a hit and it's been picked up, right?
MR: ...will Vince Giordano be in any more episodes?
VG: In this new season, we did a lot of recording for more background music, but not too much on the screen. I think we only had about three or four scenes in this new season where I play a drunken piano player, I play a strolling violinist, and I play the bandleader leading the band in some of the scenes. It was great working with a lot of new artists that I had never worked with before and artists that I had known for many, many years.
MR: Who were some of those artists?
VG: Leon Redbone, who I had worked with on Saturday Night Live. We got him to come in the studio and do a tune that was very apropos for the 1920s, "The Sheik Of Araby," and Catherine Russell, who's father was Lewis Russell, a wonderful big band leader who worked with Louis Armstrong, a real jazz pioneer. Katherine Russell just sings the heck out of "The Crazy Blues," which was really the first blues record that was ever done, back in 1920, by Mamie Smith. So, there was a lot of great historical things, and then Nellie McKay, who's an amazing singer, just channeled this tragic Broadway star of the1920s named Jane Green who just disappeared mysteriously. We never know what happened to her with these wild romantic blues. It sends shivers up my spine when I hear it, she just nails it.
MG: And of course you have a couple of Wainwright guesting.
VG: Yes, not Rufus this time, but we got Loudon to do an Irish song that was just very moving, very powerful dramatic song, and then Martha sings "All By Myself," an Irving Berlin song. I worked with her in The Aviator. https://blogger.huffingtonpost.com/mt.cgi?__mode=view&_type=entry&blog_id=3#
MR: Any predictions for what's going to happen to good ol' Nucky in the next year or two?
VG: Well, I really haven't seen the rushes or the scenes, as they used to say. So, I really don't know. I've seen little clips of some dramatic things that we were asked to comment on for the scoring and stuff. But, no, it's gonna be a big surprise for all of us.
MR: And it is no surprise that they chose you and your wonderful talents to do the music for Boardwalk Empire. All the best, and when I'm back in New York, I definitely want to stop by and check you and the band out again.
VG: Thank you, Michael, it's so wonderful to hear from you again too. What a great surprise.
MR: Very nice, all the best, sir.
Tracks:
1. Livery Stable Blues - Vince Giordano And The Nighthawks
2. The Dumber They Come The Better I Like 'Em - Stephen DeRosa
3. My Man - Regina Spektor
4. Darktown Strutters Ball - Vince Giordano And The Nighthawks
5. Crazy Blues - Catherine Russell
6. Mournin' Blues -Vince Giordano And The Nighthawks
7. Some Of These Days - Kathy Brier
8. Margie - Vince Giordano And The Nighthawks
9. Carrickfergus - Loudon Wainwright III
10. Wild Romantic Blues - Nellie McKay
11. After You Get What You Want (You Don't Want It) - Kathy Brier
12. The Sheik of Araby - Leon Redbone
13. Japanese Sandman - Vince Giordano And The Nighthawks
14. Don't Put A Tax On The Beautiful Girls - Kathy Brier
15. All By Myself - Martha Wainwright
16. Life Is A Funny Proposition After All - Stephen DeRosa
Transcribed by Shaunie Lee Miller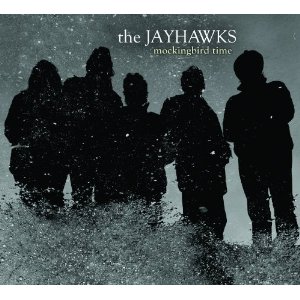 A Conversation with The Jayhawks' Mark Olson and Gary Louris
Mike Ragogna: Let's talk about your new album, Mockingbird Time. You guys had last gotten together for the project Ready for the Flood, right?
Mark Olson: That's right, and we toured all around, and at a certain point, we touched base with the Jayhawk fan base, and they gave us a directive to come back with the full band and do a show for them because they'd never seen the full band live. That's what we're in the process of doing. We just did a two week tour in Europe and that went over gangbusters like we never thought.
Gary Louris: We're #12 in Norway, Mark.
MO: Yep, we're #12 in Norway.
GL: With a bullet...eh I shouldn't say that..could be kinda weird. Climbing up the charts in Norway. That's our target area.
MO: Yeah we love it there.
MR: Nice. Do you have a major European audience?
GL: Well, I think we started from like...I'm always surprised some of these bands never worked the other side of the pond, the ocean. Since Hollywood Town Hall, we've been going over there and touring just as much as we do here, sometimes more. Mark and I kinda live over there part of the time. So yeah, it seems this last trip like there were more people than ever. While we were gone, more people hopped aboard, which is fine with us.
GL: Well, I think the music ages well, and just the fact that we had a lot of reissues and we have a new record, so there's a lot of activity in the Jayhawk world.
MR: My personal favorite track on the album is the first one, "Hide Your Colors," and it's...
GL: ...all down hill from there. (laughs)
MR: (laughs) No, no, no! I'm gonna get into some of the other songs of course too. But with "Hide Your Colors," I felt that was my favorite anthem on the album because of the loyalty topic, having your brother's back. I'm big on that stuff. What's the story behind the song?
GL: Yah, it's about having your brother's back in a way, and melodically, it just kinda came out. I brought it to Mark and we finished it together, but the idea just came while I was driving around, and it was right around when the bridge collapsed here in Minneapolis--the 35W bridge. People pulled together. In desperate situations, people seem to come together.
MR: When you're writing, are you inspired by events or is it more personal? I guess I'm asking how you write?
MO: Well. I store incidents up in my head, and then rethink dramatic things that I possibly have made up about people in my own life, and then write in a very quick fashion when it's put to me. That's sorta how I do it. Pretty straightforward. Once I'm on something, I go for the finish line, and I do the zen thing where you just empty yourself and you try to just come up with interesting lines that sing well that have to do with timing and tempo and melody so it all works together. You just do it without much putting it off, or thinking about it too much, because when you store things up in your head for future recall, it doesn't really come out the way you stored it, but you still have that initial idea.
GL: Well it's different depending on the song and whether Mark and I are working together. In general, personally, I tend to just babble. I do the zen thing to where you just turn your conscious mind off and tap into what's going on inside whether you stored it or you're channeling it or whatever. That's how I do it, I try to just roll the tape--the virtual tape--and just start doing something with that without thinking myself into a corner. When Mark and I work together we feed off each other and we both work very hard on the song, but we're not ones to keep rewriting the same song. We tend to work quickly, and Mark tends to say, "Let's get these lyrics done." I have a lot of songs without lyrics because I tend to get lazy; that's usually the hardest part.
MO: Yeah and I think also, at least when Gary and I get together, we don't necessarily have, "Let's write a song about..." this specific thing. I think you notice that in most of the Jayhawk's tracks. I like songs that way. One I can recall: Richard Thompson's song about this Vincent motorcycle. Its a very specific topic, and we tend to not do that. We tend to keep it open a bit when we write, and that's kinda fun. So there's both ways, everybody does it differently. But we don't necessarily say, "Okay, we're gonna write a song about this specific type of car or this specific thing that happened.
MR: What are the dynamics like in the studio once you guys bring your material in?
GL: Well, of course, we work on it together before we get in the studio. Each record has been different. This record is unique because we really haven't been a working band in a while. We didn't have a PA. We didn't have a practice space like we used to, so Mark and I really worked hard on the songs, and then brought them to the band and really developed them in the studio. The studio was the first time Tim played a full kit of drums on these songs, and the first time I plugged in electrically was in the studio. We used the studio as a rehearsal space in a way, and then just because we were trying to be efficient with time and Mark was really in the middle of touring his brilliant solo record Many Colored Kites, we had to work very efficiently, so we did vocals first, really concentrating on the vocals and the drums and acoustic guitars. That was a little different for us, it was a great vibe.
MR: Nice. With Jayhawks material, it seems like it's about getting the vibe of the song as opposed to anything else, isn't it?
GL: Yeah, I think you hit it right there. That's what all the albums have been about, heading towards that goal. When we were first together, we were a bit out of the mainstream; we were leaving the vibe undefined, and they were defining things in strict terms. We were trying to define the sense of belonging, unbelonging, sadness, and happiness--a different topic was on our minds.
MR: What's interesting about that is that you're making people think about and add to the discourse with your songs.
MO: Certainly. I remember reading an article about Irish traditional songwriting, always leaving spaces between the lines for people to fill in and interpret the song for themselves. When you get specific, you tend to fall into clichés. We hint at a lot of things, but we leave that space open. Sometimes, we'll get people that tell us what our song was about, and I'll think, "That's not what I was thinking, but that's almost better!"
MR: Also I wanted to touch on a few other songs. I have a couple of favorites on here...
MO: Obviously! (laughter).
MR: "Make him stop," right?
MO: Bring it on, bring it on.
MR: Okay, dudes, I've been following The Jayhawks for years, and it never ceases to amaze me; you can't really be categorized though it's obvious yet you do have influences. Maybe, The Byrds, The Everlys Brothers, Aztec Two-Step?
MO: What was that other group?
MR: Aztec Two-Step. Just threw that in there to be random, really. They had their self-titled album on Elektra years ago. If you get a chance, check it out, it's a classic. Anyway, my point here is that regardless of who your influences are, when you come together, you're making something very unique. That's where I was going, and that's what I feel "Hey Mr. Man" represents.
MO: Well, that was the first song Gary and I wrote for the new record together. We were both happy that it sounded different than anything else we'd done up to that point. Looking back to it, we both felt like it had a little Buffalo Springfield.
GL: Yeah that's what I thought.
MR: Yeah, it's a beautiful track. Now, "Guilder Annie." I'm not going to pretend like I know what's going on with that one, but I do like the idea of getting down on the pavement and seeing things from that perspective.
MO: (laughs) Well, the funny thing about that song, and I'll let Gary talk about this more, but his wife was named Annie. She came to Holland and we used to have fun because back then, they had guilders. She wanted to borrow some money, so Gary jokingly...
GL: ...pulled out the wallet.
MO: (laughs) I'll let you tell more about that.
GL: It's funny because it's really about someone I was married to, and again, some of these songs are mixed with fiction.
MO: Yeah, really fiction.
GL: The subject matter was really brought up by Mark.
MO: We laughed at the same time. It was a fun memory so we wrote it into a song.
GL: Right, and it just got mixed in. We spent a lot of time in Holland. She's a really sweet woman, we're still friends. It's just about when she'd come over and watch us in the early days, and the fun days in Holland.
MO: We had our pockets full of this weird money, and we used to play poker with it. In earlier years, every country had their own money, so we'd end up with all these strange coins and we'd play at these poker games with absolutely no meaning to the money we were using. (laughs) I'm sitting next to an old uncle of mine and he's a big poker player, so he's laughin' about that...aren't you Joe.
"Joe" GL: To a degree. (laughter).
MO: He was stationed in Panama for a while. But he knows about playin' poker.
"Joe" (GL): We'd swim in the Atlantic in the morning, and then the Pacific in the evening. That was something else.
MR: (laughs) I don't want to interrupt, but you know, you guys seem very close and how could you not be, you've been making music together fora long time. What are your dynamics together now compared to when you first started.
GL: We're better friends than we were back then. We've learned to appreciate things, and each other. Everyone's trying to respect each other's ways of how they like to tour. So far, it's been great, at least on my side. Maybe Mark wants to tell me something, I don't know. (laughs)
MO: Oh no, just from my side, I'm a different person than when I was first in the band. It's more about a lot of things in life. The band is a big part of that. Appreciating other things farther down the road...things have changed.
MR: Because of your private lives and maturity, that must add to the quality of your writing and how you function together.
MO: Yeah, it does. I wish I could have the mental and emotional stability that the years bring back in my twenties. That would've been great. (laughs)
MR: You know, it's funny, I got to spend some time with late teenagers over the last year or so, and I've learned a lot. That's an amazing age, from 18 to 24, when you can do no wrong and you just want to do things your own way.
GL: We were in our late twenties when we started. We're old souls in a way. Our music is mostly not geared to the teenager, though it is for all.
MR: What kind of advice would you have for new artists?
GL: Good luck! (laughs) I don't know. Mark?
MO: My advice would be to accept that things have changed. They have to come up with a new way of reaching people. Get a job that they enjoy and try to record themselves. Try different types of music, whether it's mixing classical and ethnic or whatever you want to do. I think that now...it's sad to say, but we've reached the end of the album as an art-form that Dylan and The Beatles laid out. We're at the end of it now. You can't really think of it any other way when everyone's got iTunes and they only listen to one song at a time -- they don't put on a record and listen to both sides. We're still old adherents to that code of honor. I'm sorry to say, the ones coming up after us probably aren't thinking that way, but it's going to be something new!
GL: Yeah, they don't think of it in terms of this song goes up against this other song. My little piece of advice would be that if you really love it, and it feels like it comes naturally to you, then do it, but don't look for the quick hit. It's about longevity. The quicker you rise, the quicker you go down. A lot of people are disappointed if something doesn't happen quickly. But we're an example of a band that stuck it out for a long time, and our fans are really loyal because we built it from the ground up instead of doing the short cut.
MR: So, essentially, what you're saying is that it's all about the art and craft.
GL: And it's hard work. It's a job too.
MO: Yeah it's about the art, you have to work hard, but you need to get someone to believe and invest in you. It's hard to do it on your own. It's actually getting your music in other people's hands.
MR: That's a great point, and speaking of music, one last thing I wanted to ask you about is the song "Stand Out in the Rain." I love the line, "Take me down to the river tonight and stand out in the rain." Again, pure feeling, right?
GL: Well, that one was a Buffalo Springfield/Neil Young kind of image about coming from Minnesota, the sense of America--nature, having a spiritual importance. So, that was, "Take me down to the river tonight and stand out in the rain." The idea of standing out naked in the rain is sort of a spiritual idea, I guess. We were pushing the envelope on those two (acts). I think they were big influences on us and maybe we were trying to carry that "forward, soldier on" and all that stuff.
MO: They're short songs, but there's a number of grip-ish songs that definitely don't have a clear chorus. They're just a lot of different parts that just go into scene changes, imagery, a journey through different parts. But somehow, if we take one part out, it all falls down. Things just flow. Its become a different way than we didn't use to write. Mark and I find that way of writing interesting.
MR: Is this inspiring work for your next album?
MO: We're talking about that. When we finish this touring though, we've got such a schedule up ahead of us you wouldn't believe it. It's coming down on us right now and it's all the way to next summer.
Tracks:
1. Hide Your Colors
2. Closer To Your Side
3. Tiny Arrows
4. She Walks In So Many Ways
5. High Water Blues
6. Mockingbird Time
7. Stand Out In The Rain
8. Cinnamon Love
9. Guilder Annie
10. Black-eyed Susan
11. Pouring Rain At Dawn
12. Hey Mr. Man
13. Touch The Stars
14. Darkest Hour
Transcribed by Lani Aulicino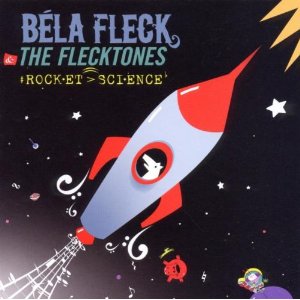 A Conversation with Bela Fleck
Mike Ragogna: Good day, sir.
MR: You've got a new album, Rocket Science. Can you go into how this project came together? For instance, you've got Howard Levy back in the group for this one.
BF: Well, Howard was in the group when we first started out--he's the guy who played the harmonica and piano, when the band started we had that "classic" Flecktone sound with the harmonica in it. He's an incredible inventor on the harmonica, an amazing musician, and also a phenomenal piano player. Jeff Coffin has been playing with us for the last 14 years, but we weren't playing very much, so he joined the Dave Matthews Band because they needed a saxophone player when Leroy passed away. So, Jeff started subbing with them, and eventually went full time with them, so we had an opening in The Flecktones when we were ready to tour again. We thought about what it would be like to have the harmonica back and to have Howard back, so we talked to him and he was into it. That led to us getting together and making this record and then going on tour. We're on about an eleven month tour, and we're about four months into it now.
MR: Between all the time you spend playing on other people's projects, how do you find time to make your own record?
BF: Oh, I mostly do my own music, actually. I mean, I've done a lot of sessions over the years, and I still do them when it's somebody who's music I like--it's a friend of mine or I find something interesting about it. But it's definitely not my main thing. My main thing is playing my own music. That changes from time to time--sometimes I'm playing with African musicians, sometimes I'm playing with some amazing jazz musicians like Chick Corea, and then The Flecktones have been the center of what I do now for twenty-four years. Even with The Flecktones, though, we take pretty extended times off so that we can go do these things. Now, I've been writing a banjo concerto, which premiers next week. That's taken about a year to do, and I've been doing that while making the Flecktones record and doing that tour. I usually have a couple of major projects going on, and then I fit in little sessions in between.
MR: It still sounds pretty busy. The Chick Corea project was wonderful, how did that come about?
BF: Well, I've always been a big fan of his, ever since I first heard him when I was 17. He's been a hero to me because he does pretty much what you're saying I do, which is a lot of different things and a lot of creative projects, only he's been doing it for a lot longer. He has immense creativity, and he's always looking for new things to do with his playing and his musical concepts. Guys like that are really inspiring because they kind of show you the way, and they show you that it's possible to have a lot of musical styles and outlets. It really keeps the passion up, and you never get into this scene where it's like, "Oh, here we go again. I'm so tired of doing this same thing." That's why I think The Flecktones have been pretty smart about doing things that will keep us together for a long time--giving everybody freedom to go out and do things. Now, we do it less often, but we do it with a lot of intensity and joy when we come together.
MR: On Rocket Science you, of course, have Roy and Victor Wooten. When you went into the studio for this project, what were the dynamics like? Was it a little different than your other projects?
BF: Well Roy Wooten, known as "Future Man" because he invented that crazy synth guitar/drum--he's really a drummer, and he plays the drums on a weird guitar instrument. Victor Wooten, since he's joined The Flecktones and we got together, has been essentially known as the top electric bass player in the world. Those two guys have been with us for the entire 24 years, and that's really a wonderful thing because as fun as it is to play with a lot of people, long relationships yield a lot of wonderful things if you realize that and commit to it. So, the three of us are so tight at this point that I can show them a tune and three minutes later it sounds like a record. Then, bringing Howard back into it was very familiar and very new at the same time because we did a lot of stuff together between '88 and '92, when he left the band. He's changed a lot since then, though, so everything that he brings to it is fresh just because it's been so long since we've heard that sound, but it sounds so right because that's the sound we started with. He's developed a lot ever since then, as we all have, so it's like we're all back together again, but all of our skills are stronger, you know? We're all better musicians.
MR: It must be rejuvenating too. It's like an influx of another mind into the brain trust.
BF: It is, and we had a great run with Jeff Coffin. I mean, 14 years, he was with us way longer. But when he left, in my mind, he reinvigorated The Dave Matthews Band with a lot of fresh energy, and you could see how happy they were. Of course, they miss Leroy. But this is one of the things when a band gets a new member, if they're strong it can really juice things up. So, we were thinking, "Well, since Jeff's not available, we should try to find someone that has that same effect on us." And Howard was the perfect candidate for that, for all those reasons.
MR: And 5 of your 14 or so Grammy Awards have come through The Flecktones. I guess you are the player's player, as they say.
BF: Well, there are folks that have won a lot more than that, but it's pretty incredible to be a banjo player that that's happened with.
MR: Now, is it right that you were inspired early on by Earl Scruggs on The Beverly Hillbillies theme?
BF: That's exactly right. He's just one of the most profound musicians on the planet, and hearing him play had a huge effect on people that weren't banjo players yet, you know what I'm saying? Once they hear him play, they go, "Wow, what is that? I've got to find out what that is," and they could be from anywhere. They could be from Japan or they could be from Canada somewhere, or they could be from New York--it's not all about the country part of it or the rural part of it. It's just a sound, it's an iconic sound...his playing. Anyway, he had that effect on me. I was in Queens, New York at the time. For me it was The Beverly Hillbillies, but for some people it's "Foggy Mountain Breakdown," or it could be anything he plays on because he just has this spirit and this tone to his playing that really knocks people out...if they're going to be banjo players. Now, some people it repels--the one's who hate that sound--and I understand that too because everybody has different likes and dislikes.
MR: Is it also true that you were named after Bela Bartok?
BF: Yeah, that's right. I actually hadn't spent a lot of time with his music until just recently, when I was getting ready to write this piece for banjo and orchestra that I'm doing. I started listening to him, and boy, what a crazy dude he was--an incredible thinker and a really intense writer.
MR: When you're in college taking Piano I, I think you get deluged with Bartok.
BF: Yeah, that's just how you understand how dense and complicated music can be and how beautiful dissonance can be, I think. He really uses it in an artful way, and it's like, "This is not going to be vanilla," that's what they're telling you when they start playing Bartok for you.
MR: I'm a big fan of the song "Life In Eleven" on Rocket Science, and in some ways, it reminds me of Dave Brubeck. You mentioned Chick Corea before, but are their other jazz artists that are important to you?
BF: Oh yeah. Lot's of different Miles stuff, Coltrane, Charlie Parker--I'll just go on and on. About "Life In Eleven," that tune was a lot of fun for us because we love playing in odd time signatures, and "eleven" is kind of like the king of odd time signatures. It's actually quite difficult to get comfortable with, but folks in Bulgaria dance in eleven because it's so natural for them. Whole towns of people are dancing in eleven. So, Howard loves a lot of that music from that part of the world, and we had always talked about doing something in eleven, way back in the early '90s when he was still in the band. Then, he left and we never got around to it. So, when he got back, I said, "Hey, we should do that eleven that we'd always talked about doing." We tried to figure out a lot of different ways to do eleven, and "Life In Eleven" is subdividing that eleven in a lot of different ways. Every section in that tune is in eleven, but you can count eleven with a lot of different combinations of numbers--not to get too egg-headed here--but every different combination that you use to get to eleven gives it a different feel. So, that keeps that tune percolating and moving in different directions through the whole thing--until we go into something that almost sounds like 4/4, but it's really a slow eleven with a gospel feel. You have to count slow to feel the eleven there, but it is in eleven as well.
MR: Nice. "Joyful Spring" is another of my favorites, and of course, Howard starts that song. Can you tell us about that song?
BF: "Joyful Spring" is a tune that Howard wrote. He's had it sitting around in sort of a simplified form for many years, and when I went up to Chicago to talk about writing tunes, he played me some things that he had never really completed. I said, "Well, that's a really cool idea. Why don't you try some stuff and go through some chord changes on it?" and he said, "Like this?" and he basically just improvised the whole arrangement. In one sitting, he took what used to be literally a two chord song, and he came up with this arrangement. Luckily, the tape was running, and then we transcribed it and learned it. So, that was how this piece came about.
MR: How does it work when you guys are in the studio?
BF: I don't know if everybody knows this, but in the recording studio, you're usually separated into different rooms, and that's so you have a lot of control of the sound. For instance, you don't want the banjo mic to also be getting the drums and harmonica, you want separation so that you can get all the sounds perfect. Also, sometimes you want to put a mic far away from instruments to get a really cool sound, and if there are other people in that room, that will mess it up. So, we have to separate into different rooms, but before we go into those rooms, we sit in a circle and work on the arrangement until we think we've really got it down. That really kind of bonds us in terms of what the feel is going to be and what we're after with this piece. Then, we go to our booths and play it until we think we have a great version of it.
MR: In Nashville, everybody is into writing charts, but are you guys writing actual notation?
BF: We do a form chart, where it will say, "First part: Howard plays." You might call the first part "A" and the second part "B" or something like that, but sometimes, there are ten different parts in some of our songs, so you have all those sections. Then, you just write down next to that letter who is doing what. Howard reads music fluently, but none of the rest of us really use music very much. We might have a chord chart if there are tough chords, or if there is one really hard line I might jot it down in banjo tablature, which is a number system that I read. I try to have it so that there are only the one or two pages to look at there on a music stand. In the old days, we used to always tour the music and play it in front of people for months, and then go into the studio where we didn't have any paper at all--we would just play it. But these days, Howard hasn't been in the band and there was no time to go out and tour it before the record, so we actually just had to sit in the circle and work it through, and I'm really pleased with how well it worked. We knew the end product we were looking for because we knew what kind of records we had made in the old days, and we all had been recording a lot since in different groups. So, we knew what we were looking for in terms of what level of quality it needed to be, but in terms of learning it and working it through, we didn't have the ability to play it in front of people. I think that gives this record a certain immediacy, but we didn't back off in any way on the quality. We really worked on it until we were happy.
MR: What about the improv element?
BF: That's the other thing. When you haven't been playing together for a long time, there are good and bad parts to that. The good thing is you surprise each other, and it's really spontaneous that way because there's no chance to sort of plan anything. The negative is that you haven't had the time to really know each other's playing and learn how to react to people's spontaneous ideas the way you do when you're playing with them all the time. Victor and I had been playing together this whole time and we read each other so well, Howard was just like throwing the special hot sauce in on top. He's very spontaneous too. Also, if you didn't like what happened, you could just do it again.
MR: Let's talk about the concerto a little more. Can you go into some specifics about the approach and the inspiration behind this project?
BF: Sure. This is a piece that I was commissioned by The National Symphony to write. It's a piece for banjo and orchestra. For people who don't know what a concerto is--because I wasn't sure--it's a piece that's written for orchestra and a soloist. Since I'm not exactly a classical composer, even though I was named after some of them, this is a long term goal for me. I've wanted to do this my whole life, and finally, I was hired to do it by The National Symphony and I've been writing this piece since October. The Flecktones recorded half our record in September, then I went on a writing retreat to start trying to figure out how to write a concerto when you don't know how to write music notation. I wrote all through October, and then we came back and recorded the rest of The Flecktone album followed by more work on the concerto until we started out on tour. So, literally, I've spent months and months just sitting in a room, trying to figure out what my banjo concerto would be. It's all done now, and it's being premiered in Nashville. So, that's what a lot of my energy is in right now. The Flecktones' tour ended September 5th, and we'll start back up in October, but this is some time I took out so I could stress out and figure out how to play a 35 minute piece with an orchestra. We're also filming and recording it, just to get the stress level up, and I have to memorize it.
MR: (laughs). No pressure.
BF: I'm glad you let me mention it because I'm kind of fixated on it right now.
MR: Maybe it wasn't necessarily this particular concerto, but had you had one in mind before this?
BF: Well, I've gotten to co-write two concertos, which is like getting a master class with a great composer, this guy Edgar Meyer. For people who don't know, he's one of the greatest upright bass players in the world--in the classical sense, with the bow and everything--but he also plays a lot of different kinds of music really well. He's a really great composer, and he really knows what he's doing, Unlike me. When it comes to classical type composition, I don't really know what I'm doing, but being around him and being able to write these two pieces together for bass and banjo...also, we did one with a great Indian musician, Zakir Hussain. I learned a lot by watching how Edgar and Zakir worked, and then it was finally time to do it on my own because when you've done that a couple of times, you go, "Gosh, I wonder if I can do that. I'd better find out." There wasn't really a banjo concerto out there that I would want to go and play, so I thought it was a great opportunity to put the banjo in another setting where it could really be effective and be seen with an open mind. People are often confused by the idea of a banjo concerto because they don't see banjo in classical music, but it works great because there's no other instrument in the orchestra that is like the banjo, so it has its own unique character and it fits well.
MR: While this is your first solo attempt at concerto writing, you are no stranger to classical music. You've played with John Williams, Joshua Bell, and you've won a Grammy with Edgar Meyer, who we were talking about before.
BF: Well, I did an album called Perpetual Motion around '00, and that was while I had a deal with Sony where I was on the jazz label, the classical label, and the pop label, and I was doing records for different ones. I had never really done anything in the classical world except collaborate with Edgar on these original music projects that weren't actually classical at all. I was talking to this guy, Peter Gelb, who now runs The Met, and he said, "Well, what if you did transcriptions of well known pieces?" Most of the time, you would want to avoid that, but since none of the stuff had really been played on the banjo before, I was like, "That would be really cool." Because I love a lot of Bach pieces, Chopin and Beethoven, it would be a real effort and accomplishment, and I would become very familiar with the music in these pieces if I did some of those. So, that's the record I got to do where Joshua Bell played on a couple of tracks. I also had Evelyn Glennie on marimba and John Williams on guitar. These are just top people in the classical world. So, it was one thing to play that music, and now it's something different to create your own music because trying to learn these violin pieces and cello pieces on the banjo is a great challenge, but they're not written for the banjo, so in a certain way, you can never really win, you know? The banjo has all these properties, and I started to think that it would be great to have some repertoire that was written around what the banjo does the best rather than imitating these other instruments that people have been playing for centuries and have taken to these heights...take some of those concepts and bring them into the banjo to infuse them with what the banjo does as well. So, this classical piece is kind of the beginning of me trying to do some of that.
MR: And of course, that isn't at the expense of other genres because you've played with Dave Matthews, Ginger Baker, and Phish.
BF: Yeah, it's all fun. I love music, and I love a lot of different kinds of music. I just feel fortunate that I've gotten to the point where I can play with some of the best people out there, and that makes me want to keep doing it. It makes me want to keep trying things and exploring while I've got the stage here for a minute because I know it won't last long.
MR: What about this Abigail Washburn? Do you think she'll amount to anything? (laughs)
BF: (laughs) Yeah, she's great. I'm a big fan of her music, and I'm a big fan of her, personally, too.
MR: She makes some great music, wouldn't you say?
BF: Well, I fell in love with her music and her--we're married now for a couple of years. I'm a big fan of what she's doing. With all the things that she tries to do, she has the ability to connect in a very deep way with the listener, and I'm jealous of what the human voice can do, but not every singer knows how to do what she knows how to do. There's a purity and a sense of self that is very clear.
MR: Very nicely said. What advice do you have for new artists?
BF: One thing is that selling out rarely works, so you might as well do stuff that you're very passionate about because that works better. That's probably the best advice I can give people. Every time I've ever tried, it's blown up in my face. Now, there are some people who are doing things that are popular but are not selling out, you know what I'm saying? It's very particular to the artist. If you've got something that you're really into and that you really do well and then you have to change it in a big way because of what people are telling you, they may be wrong. Everybody is in a search for themselves as an artist and they have to find a way to package themselves and make it all work. I remember when I was in bands in the '80s--bluegrass bands and progressive bands--and everybody would say, "Just put some drums on that, and you'll make country music." It seemed like everything we did just made it worse, and made it harder to be the band that we were. There have been times when people have said about The Flecktones--"Man, you need to make some records that are positioned for pop singles"--and every time we tried to do anything like that, it just wasn't great. But when we tried to do our weird and wacky stuff in weird time signatures, it actually worked really good. I always regret it a little bit, and I shouldn't because that's part of how you find out, but I always regretted every time I tried to go down the pop path or tried to make a bigger audience by changing the music. All I'm saying is, it doesn't always work. So, when people tell you that, just think about it for yourself and find your own truth.
MR: Very nicely said, and thank you so much for that. So, how many years ago was it that I picked up a CD from the MCA Master Series, Telluride Sessions?
BF: Are you thinking about Strength In Numbers? There was a really great period in Nashville when this huge megalith label started doing these small artist records for some of the session players in town. Some of these guys turned out to be incredible artists, like Jerry Douglas and Edgar Meyer. We did one project with a group called Strength In Numbers, which was Mark O'Connor on fiddle, Jerry Douglas on dobro, Sam Bush, Edgar and Me. That was just such a great period. There were a lot of records coming out on that label and we were always in the studio exploring the edges of what we were doing.
MR: It was really good stuff. At the time, I was in Nashville and everybody was talking about it. And I loved those covers. It was like someone just sat down with a crayon and drew them.
BF: Yeah, that gave them some continuity. I think that was around the time that Windham Hill had just had a huge success with sort of a brand of instrumental music, and I think MCA was saying, "Hey, we've got musicians that are so great here, and nobody really realizes how amazing these guys are. Let's make our own brand that has a look and a vibe, and represents this world." And that's what came out of it.
MR: And around this same period we had The New Grass Revival.
BF: That was the band that I was in with Sam Bush, from '81 to '90, when The Flecktones started. That was just a really great, wide ranging, creative band. I learned so much from being in that band.
MR: Here's a question--would there be a possibility for a New Grass Revival revival?
BF: It's not looking like it. You know, for a reunion, you need everyone to want to do it, and at this point we're not there. If it ever happens, I'll be the first guy to get on the bus and do it. I would love to see that happen, even just for sort of a completion of some kind. But everybody moves into different places after they leave a band, and sometimes it's just not what they want to do. So, that's where that's at.
MR: I'm going to ask you a difficult question now--do you have a favorite on this project that we could play at the end of the radio broadcast part of our interview?
BF: It's really hard...that's like choosing your favorite kid. Well, let's see, what's on that record? (laughs)
MR: There's "Earthling Parade."
BF: That's really crazy. I don't know what your format is, or what works, but I think "Earthling Parade" is a favorite because it is so out. It's a strange tune.
MR: Well, everything is our format, by the way.
BF: Well that's cool. Okay, well hang onto your seats because nobody could have done this tune but The Flecktones, it's just very odd, and proudly odd.
MR: Can you go just a little into the creative process behind this piece?
BF: Well, it was something that I originally envisioned as a solo piece, or maybe as a classical piece, and I showed it to the guys just as a fluke. They said, "Hey, we like that." That just shows you how great Victor and Future Man are at following me after all these years. This piece--I don't even know what time signature any of it is. It's just moving around constantly, and when you play it by yourself you just intuit the rhythm and it just works, but to play it with a group and with a groove is actually a whole other story. Then, Howard had to learn it and he was like, "Do we really have to do this?" Then, he learned it and was like, "Oh, I like this. This is pretty cool." Now, we've been playing this live for a little bit, and I always tell the people, "This is a terrible piece of music and it's long, but we're going to get it out of the way right now, and then we'll move on to some nice music." It really isn't a terrible piece--we're actually very proud of it--but it's a lot for the listeners at a live show if they're not prepared somehow for a real excursion.
MR: Well, then it's going to be a learning experience, isn't it?
BF: Yeah. I actually wanted to call the album Earthling Parade, by the way. I thought that was a great album title, and nobody did but me. I just imagined Ray Bradbury's Martian Chronicles or something--people from our planet doing some sort of march down the street of a strange planet of aliens.
MR: Have we forgotten to talk about sci-fi? Are you a sci-fi fan?
MR: Oh no, we could do a whole show on that.
MR: Ray Bradbury is one of my favorite authors of all time.
MR: He matched intellect with heart, and I don't know of any sci-fi writer that can do that as well as he.
BF: Right. He's such a poignant writer, and it happened to be science fiction stories. I think there is so much soul in his writing. There are other guys who were really heady, or complex, or just otherwise made really darn good reads. But he was heavy somehow in that way.
MR: Yeah, his A Medicine For Melancholy truly is an amazing collection of short stories.
BF: There's also The Illustrated Man, and what a brilliant idea. It's a collection of short stories that are all tattoos on this guy. You look at the tattoo's and each tattoo is a separate story. I think that's brilliant.
MR: Maybe that's the theme of your next album.
BF: That could be. It's a really good idea, actually.
MR: Bela, this has been really phenomenal. Like I said, we could do a whole show on sci-fi if you want to come back any time. Best of luck with the concerto in Nashville, and the new album, Rocket Science.
BF: Thank you. Thanks for the time, it was good to talk with you. This was a lot of fun.
Tracks:
1. Gravity Lane
2. Prickly Pear
3. Joyful Spring
4. Life In Eleven
5. Falling Forward
6. Storm Warning
7. Like Water
8. Earthling Parade
9. The Secret Drawer
10. Sweet Pomegranates
11. Falani
12. Bottle Rocket
Transcribed by Ryan Gaffney
Popular in the Community