The emaciated faces of hundreds of refugees found adrift in Thai waters on Thursday spoke volumes about the scale of the humanitarian crisis unfolding in South Asia.
The refugees said they had been at sea for almost three months and had fled persecution in their home country. They had hoped to reach Malaysia but were turned away by Malay authorities. Six days ago, smugglers abandoned their ship, and ten people had already perished onboard, refugees said.
Christophe Archambault, a photographer for Agence France Presse, captured the harrowing scenes onboard the ship, and the desperate scramble for supplies that were eventually dropped by the Thai military.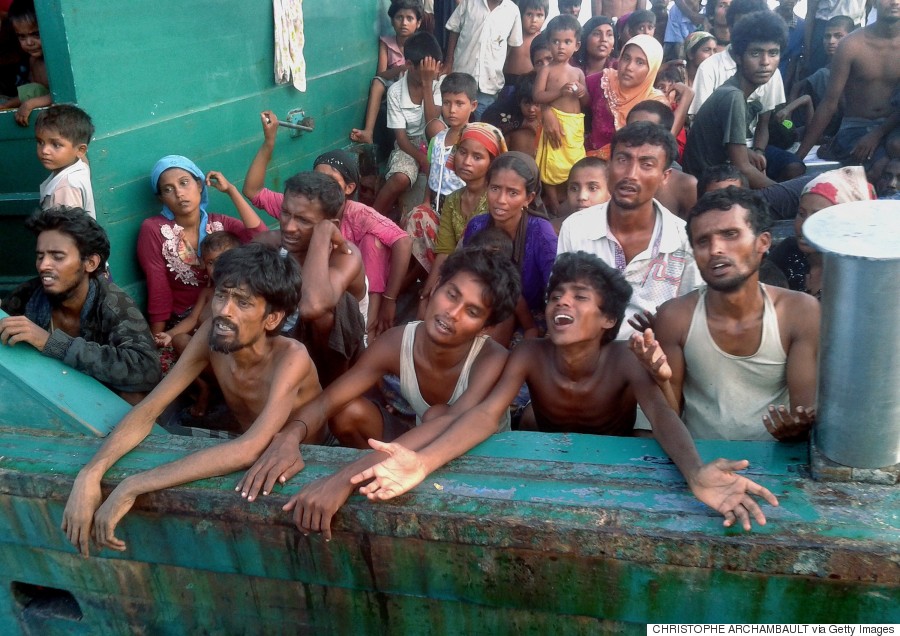 Aid groups say at least 6,000 refugees -- and perhaps many times that number -- have been drifting for days and months in the waters between Thailand, Indonesia and Malaysia. They were abandoned with little food and water by human traffickers after a regional crackdown on smuggling networks. Most are Rohingya Muslims who are stateless in Myanmar and Bangladeshis trying to escape poverty.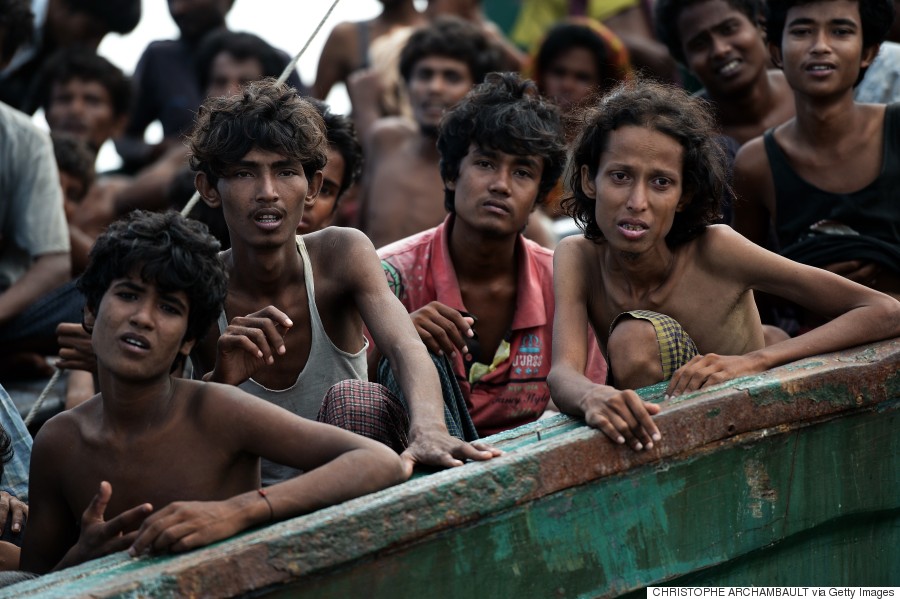 Only a few boats have been able to reach safe shore. On Thursday, Thailand and Malaysia turned away boats crammed with starving refugees as officials washed their hands of the crisis. "We have to send the right message that they are not welcome here," Malaysian Deputy Home Minister Wan Junaidi Jafaar told The Associated Press, adding: "What do you expect us to do?" Thai Prime Minister Gen. Prayuth Chan-ocha said it wasn't fair for his country to shoulder the burden of accepting refugees. "No one wants them," he said.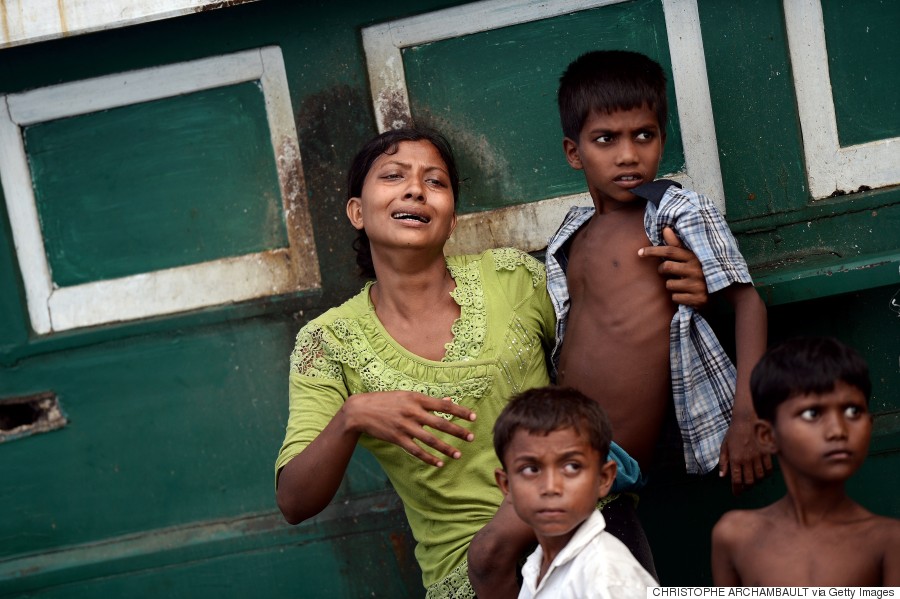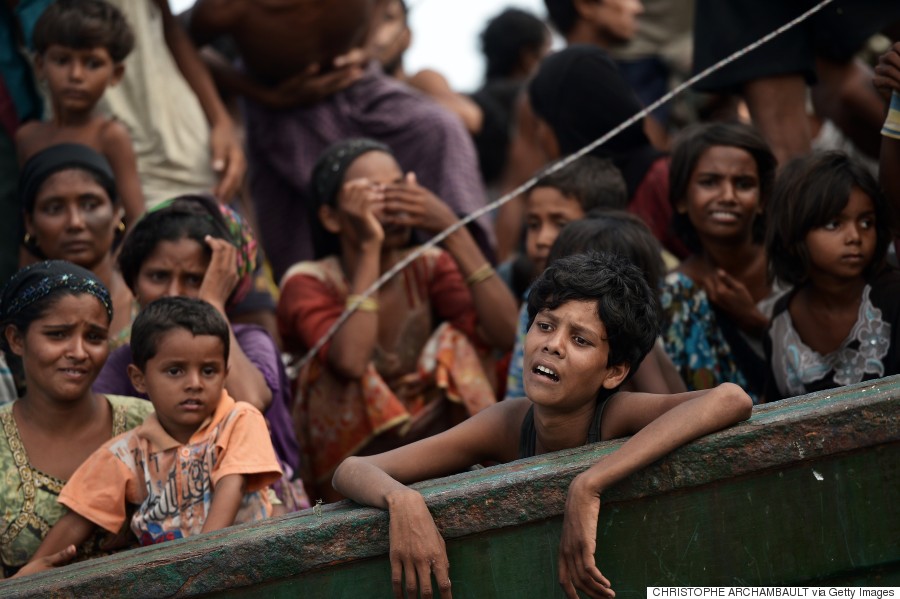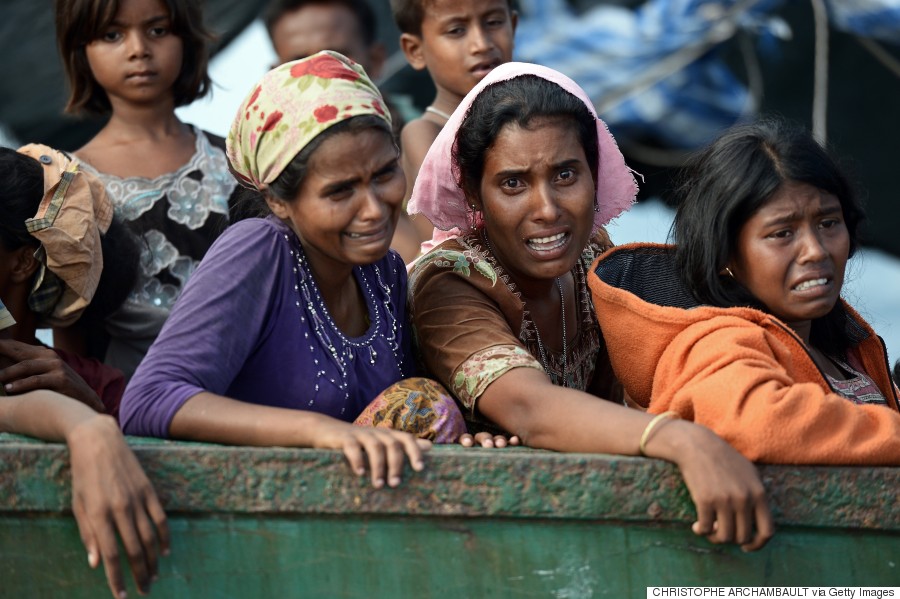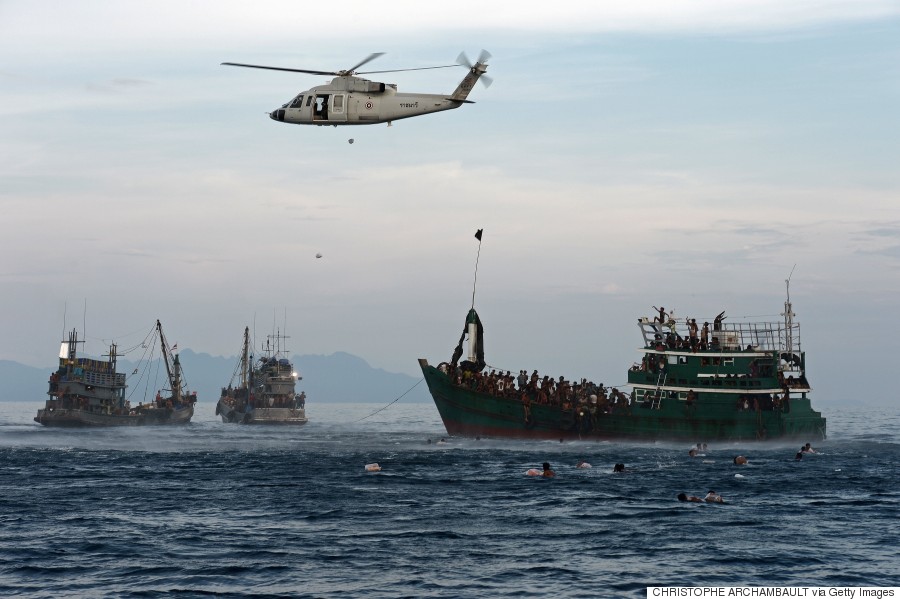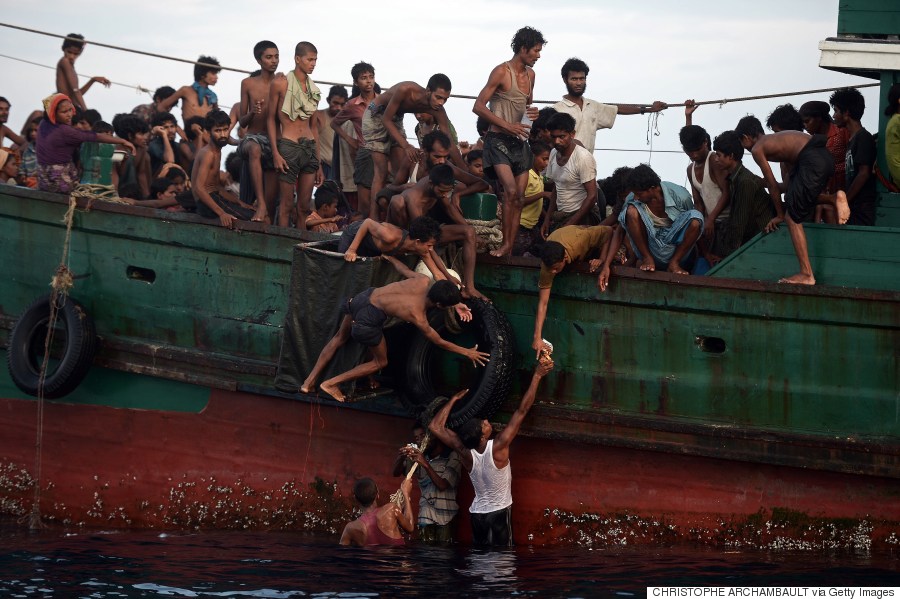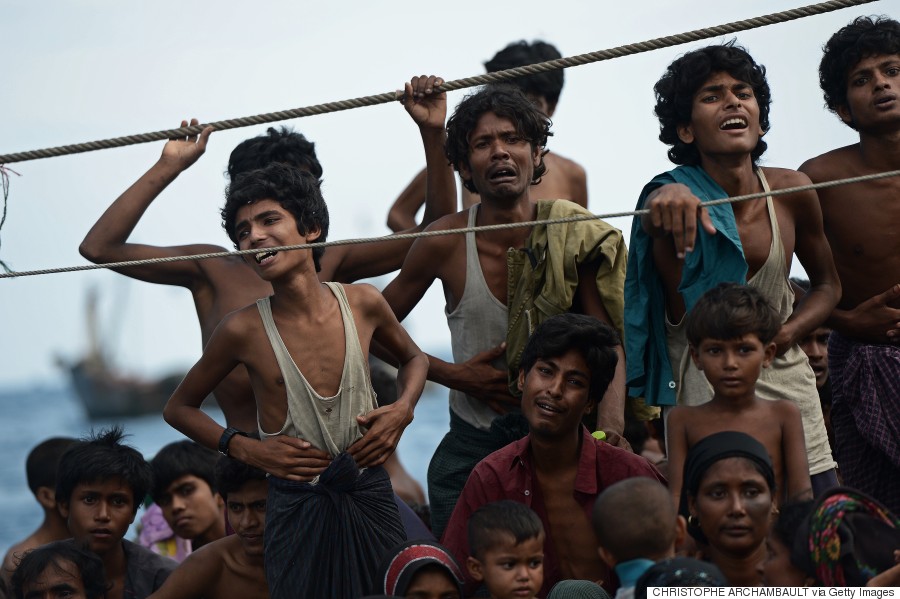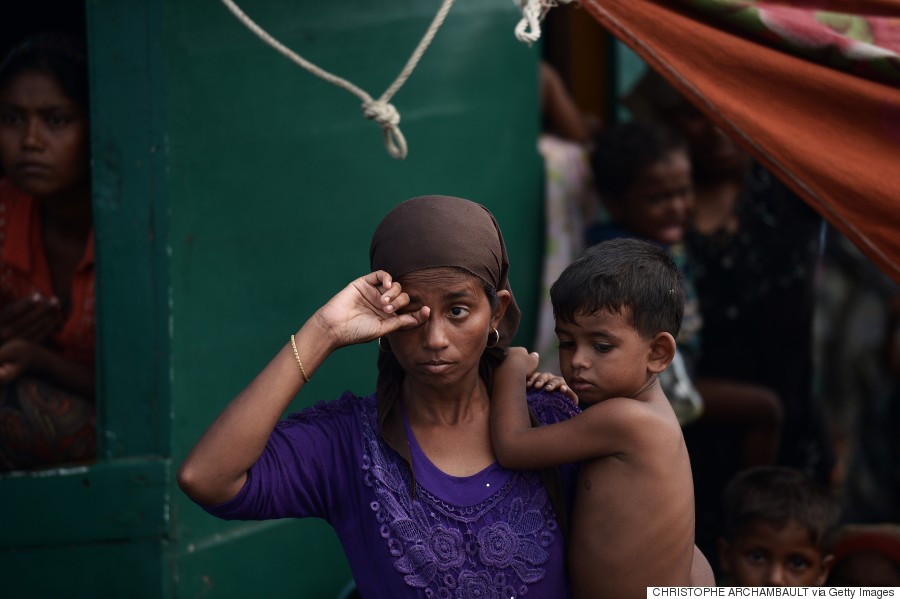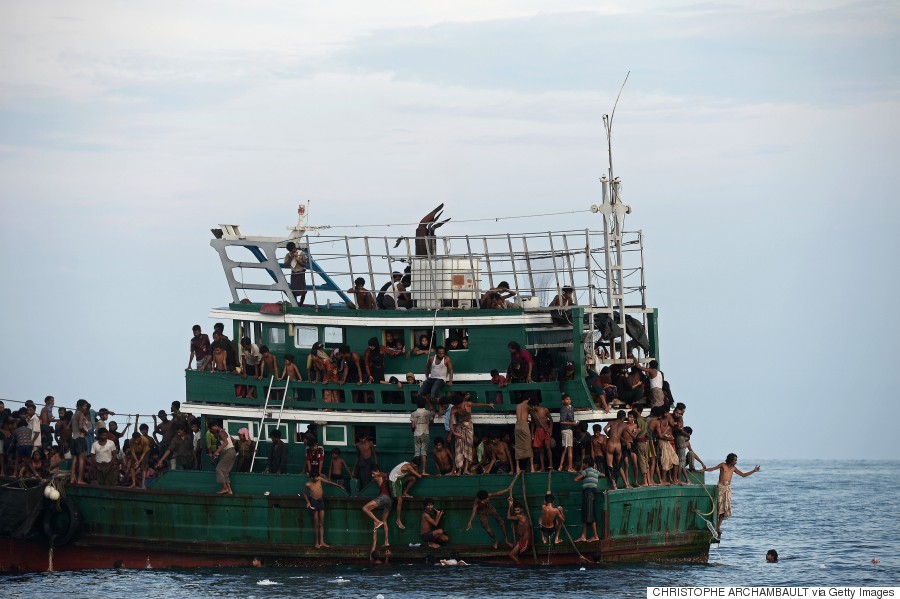 Related
Before You Go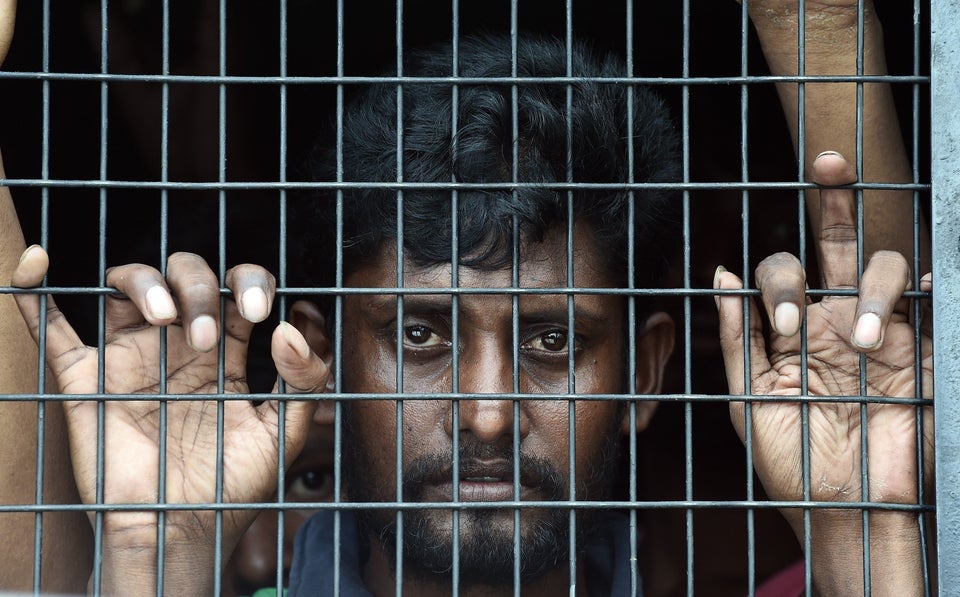 Myanmar And Bangladesh Migrant Crisis
Popular in the Community