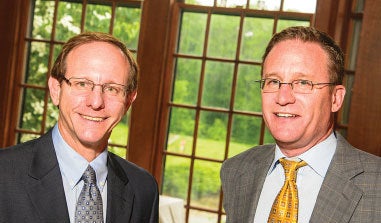 Eighteen locations, 204 employees, and more than 40 million cars washed since 1966. This story begins with a man named Marshall Paisner who, with his wife Elaine, came across a new car wash in California while travelling on business and, seeing massive opportunity, soon thereafter opened the first of its kind in Massachusetts fifty years ago called ScrubaDub. Now, the business continues to grow and thrive with second generation owners, Bob and Danny Paisner at the helm. They say they are not in the business of washing cars but rather in the business of creating an extraordinary experience for every customer who drives through their car washes. They continue to reinvent the client experience and the business model, now offering a subscription program for unlimited monthly car washes. I recently had the opportunity to learn from these second generation car-wash entrepreneurs on what it takes to stand out, create a legacy, and to lead the pack in a highly competitive industry. Here is what Bob and Danny Paisner had to say about keeping it clean:
Legacy of Opportunity: Marshall Paisner, the founder of ScrubaDub and father to Bob and Danny, never required any of his kids to go into the family business. In fact, he encouraged all of his children to explore careers outside of the car wash industry prior to even considering management roles within the business so that they could gain perspective and experience. Bob and Danny both grew up working inside the ScrubaDub empire, starting at the bottom, washing and drying towels, and slowly advancing up the food chain over time. Bob and Danny have four children combined, one of which has so far entered the family business. Danny's son, Mat graduated from college and was granted a high paying job on Wall Street. When offered the opportunity to continue on Wall Street or to come back to Massachusetts to build ScrubaDub, Mathew opted to continue to help with the family legacy. Bob says that through the legacy of their parents, each family member is instilled with the philosophy that none of them really own ScrubaDub, it's just on loan to them until the next generation comes on to continue the legacy. Bob and Danny are excited that Mat opted for ScrubaDub over Wall Street and they will continue to keep the doors open for the other kids who must each eventually determine for themselves if they wish to participate in the family legacy too.
What Business Are You Really In?:  One of the biggest differentiators between ScrubaDub and all the other car washes is that Bob and Danny say they are absolutely clear about what their value proposition is. They say they are not in the car wash business, but rather they are in the business of creating extraordinary client experiences. The ScrubaDub employees love kids, and when there are children in a car they draw characters on the windows before it enters the wash. As well, they give stickers to kids, treats to pets, and peanuts to all of their customers because they are "nuts about their clients." Bob and Danny say they spend a great amount of time and resources figuring out new ways to enhance their value proposition because from the client perspective, it's not just about cleaning a car, it's about creating emotional well-being and pride for that person, through a clean and organized vehicle. The brothers believe that greatness in business is a byproduct of understanding the core of what you do by asking yourself the question, "What business are you really in?", and the heart and soul of their car wash empire is a memorable experience for the customer.
Find Your Peer Group: Bob and Danny say that they owe a great deal of their success to the peer group of other highly successful car wash empire owners from around the world with whom they meet with regularly. This is an invitation only group of extremely accomplished business owners in the car wash field. They share marketing ideas and trade secrets in an effort to help one another grow and thrive. Danny says that the lesson for any business owner is that there is always someone in the world trying to accomplish the same goal as you, and when you work together with them you save time, money, and other resources. Not only do the owners meet regularly, but also there are splinter peer groups where the CFOs and CMOs of these organizations meet separately so that they too can learn from one another and bring back valuable ideas and resources to their respective organizations. In addition to their peer group, both Bob and Dan have been presidents of the New England Car Wash Association. As well, Bob was the president of the International Car Wash Association. Bob and Danny agree that the best ideas and initiatives for building their business have come from other like-minded professionals from their field who are following similar paths in their own markets, and as such, they continually remain in touch with their peer groups.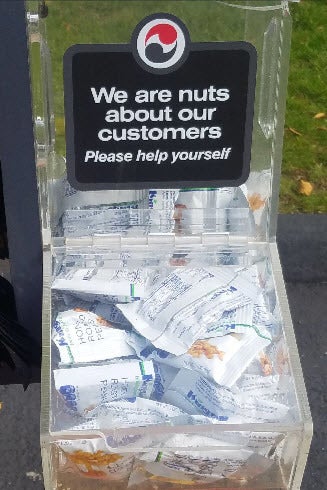 Clearly Defined Roles: Building any family business comes with its own unique set of challenges. As a family, they eat, sleep, and breathe the car wash business. They say that they try to set rules about not talking about business during family functions like holiday dinners, but they say it's almost impossible to stick to such rules. Bob and Danny say that they have found that the best way to operate in harmony is to have clearly defined roles for each family member who is working in the business. For example, Dan handles legal, banking, marketing and real estate while Bob handles management, operations, IT, and site development. Danny's son, Mat, handles new business development such as partnerships with AAA, Uber, and Costco. In addition to the defined roles, the three of them also meet on the first Wednesday of every month to update each other to discuss the challenges and opportunities they are facing and to talk about and define their ongoing strategies for the future.
Bob and Danny Paisner have successfully transitioned ScrubaDub from family business into a legacy of opportunity for future generations of Paisners. They continue to keep it clean by really understanding the business they are in, embracing their peer group, and clearly defining their roles. 
Calling all HuffPost superfans!
Sign up for membership to become a founding member and help shape HuffPost's next chapter
This post was published on the now-closed HuffPost Contributor platform. Contributors control their own work and posted freely to our site. If you need to flag this entry as abusive,
send us an email
.