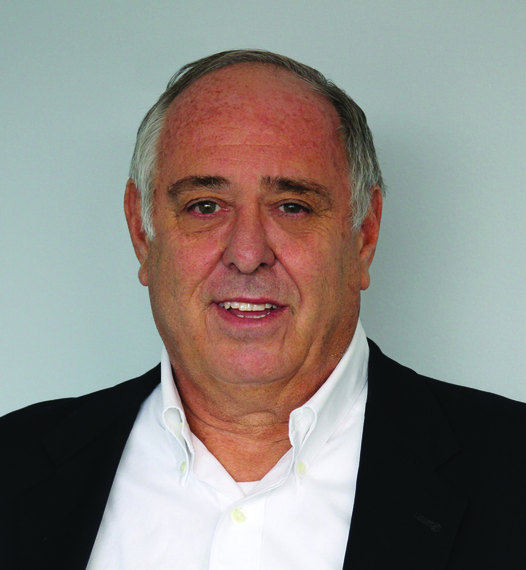 What kind of person does it take to build a retail giant with more than 50 stores, 1600+ employees (which swells to more than 2000 during the holidays), and annual sales volume in the hundreds of millions? As I drove to the interview thinking about all of the accomplishments of Bob Anderson, I pictured in my head someone akin to Donald Trump... tough as nails, ego-driven, and too busy to share his secrets with a business blogger contributing to The Huffington Post. I was pleasantly surprised to meet Mr. Anderson only to learn that this retail tycoon is a warm, caring, fatherly-like businessman who has built his company upon the same principles he built his family; hard work, determination, and love.

The Back Story:

Bob Anderson grew up in Maynard, Massachusetts. His dad was an entrepreneur in the automobile industry and his mom was a homemaker. Bob started working when he was 10 years old, when he got a job shining shoes for a local cobbler. By the age of 14, Anderson had bought the shoeshine stand from the cobbler and hired three kids to run it for him so that he could pursue other jobs. At 12 years old, Anderson began subscribing to The Wall Street Journal and had begun investing in the stock market. At 13 years old, Bob met his future wife, Peggie, whom he married after they both graduated from college; he from Babson College and her from Framingham State University. Directly after college, Anderson went to work for Filene's Basement but soon felt called back into entrepreneurship. Less than a year out of school and Anderson was offered an opportunity to buy The Paper Store, a tiny 700-square-foot store in Maynard which sold newspapers, cigars, and magazines.

It didn't take very long for Anderson to realize that he could increase revenues tenfold by bringing newspapers to people rather than waiting for people to come to the store to buy them. Anderson hired local kids to cover routes in the town so that papers were delivered to the entire town of Maynard. Having mastered distribution, Anderson then started carrying a publication called The Shopper which his team would distribute throughout town and Anderson once again grew revenues by giving local businesses, namely supermarkets, the opportunity to reach wider audiences through inserts into The Shopper. He also grew by adding to his distribution route, expanding into additional towns including Acton, Littleton, and Concord.

The Paper Store eventually expanded to a second location in Clinton, Massachusetts, and at this time Anderson decided to start branching off into other products including office products, greeting cards, and books, moving away from the newspaper, magazine, and cigar model that the first store had been built on.

In 1972 Anderson split his business into two. The Paper Store which he planned to continue to grow as a retail chain, and then the distribution arm. Both businesses continued to grow. The retail store expanded into Acton and Sudbury while the distribution arm continued to grow, eventually reaching 10 million homes a month. The distribution arm eventually merged with Beacon Publishing, a small local newspaper, which started acquiring additional newspapers including The Concord Journal and Lexington Minuteman. In 1984 Anderson sold the publishing and distribution company. The Paper Store was running on autopilot, and so Anderson retired at 41 years old.

There are major milestones in every business and for The Paper Store, one of the biggest milestones was in 1989 when Bob Anderson's oldest son, John graduated from college. John approached his dad and said he wanted to build a business and he wanted to do it with him. This was the catalyst that pulled Bob Anderson out of retirement and re-lit a fire under the retail store, sparking a chain of events resulting in where it is today with more than 50 locations. During this time, Bob's wife, Peggie started building the gift side of the business and, as more of the children started entering the workforce, Anderson found roles for each of them to help grow The Paper Store. The oldest son ran the stores while their son Jim ran distribution. Then two of their daughters entered the business taking over as the buyer and head of merchandising for the organization. Tom, the youngest son is head of retail operations. Bob's wife eventually left the business to take on a more important role in the eyes of Anderson, babysitter for all of The Anderson grandchildren. To say that this is a family business is an understatement. What I realized during our time together is that The Paper Store has stickability in the market because all the employees from top down are treated like part of the family.

Lessons On Success:

I asked Bob Anderson to share some of his key lessons for success so that other entrepreneurs, like me, can learn from him. Here are the 4 simple keys to building a successful empire.

You Are Running More Than One Business: Bob says that one of the keys to his own success is in realizing that he's running multiple businesses within a business. He says that each sales segment (ie. Vera Bradley, books, office products, candles, gifts, cards, spa, sports, etc.) is separated so that a dedicated team runs that one line. Too many businesses look at the entire organization as a whole, but the best empires are built through segmentation. With this multi-business theory, it's easier to hold people accountable for success, to study trends, and to monitor profitability. As such, Anderson notes that profits are monitored in a per-square-foot basis. Product segments that are more profitable get a larger footprint within the store, while those that are less profitable get smaller footprints. Today, The Paper Store carries gifts of all varieties from fashion and jewelry, bath and body, home décor, baby fashion and gifts, educational toys and games, gourmet foods, and bestselling books for all ages. As well, you can now shop at one of their 50+ stores or you can visit their website at www.ThePaperStore.com
Appreciate Your Blessings: Bob said that the real key to his success is his wife, Peggie. "She is the most amazing person on the planet," says he. She never says no. She loves her family beyond words. Bob says that The Paper Store is here today because of her. Back in the early days there were times when little or no money came in and his wife never discouraged him from sticking with his business. She figured out a way to feed their six kids on very little and she always stood by Bob's side supporting his dreams.

Put Your Ass on the Line: Bob says that the biggest lesson his dad, an entrepreneur in the auto industry, taught him is that you will never build an awesome empire unless you are willing to take big risks and willing to put your ass on the line for it. Taking risk in business is all about going after big goals and being 100 percent committed to the organization, no matter the result of the risk taken. You must be "all in" or your company will never get off the ground. Anderson says that the biggest risk he took was quitting his comfortable job at Filene's Basement when he was 21 years old so that he could build his own business. It wasn't easy. There were times he felt like quitting. He just kept putting one foot in front of the other knowing he was destined to build something great.

Care About People: Bob Anderson genuinely cares about every single person within the organization. He says that their goal is to hire good people and to show them that they care about them. Many employees have been with The Paper Store for decades. Bob says that every great business is built through the collaboration of hundreds or thousands of employees. He says that a funny thing happens when you really care about your people... they end up caring about you and your company too. When a company is built on caring for one another, the sky's the limit.

Bob Anderson is one of the good guys. He loves his family. He cares about his people. He is driven to succeed. In a world where it often seems that you must sacrifice something (family, friendships, compassion, humility) to build a massive empire, Bob Anderson shows us that it's possible to have it all.
Calling all HuffPost superfans!
Sign up for membership to become a founding member and help shape HuffPost's next chapter