 Six years after ending a 35-year gig hosting "The Price Is Right," Bob Barker is still giving away money. But these days, it's animals on the receiving end.
At 89, the celebrated game show host has made promoting animal welfare a full-time job, and he couldn't be happier. But the cause is nothing new to Barker, who launched the DJ&T Foundation in 1995 to subsidize spay/neuter clinics around the country, and has been actively involved with PETA, the Performing Animal Welfare Society, Animal Defenders International and Mercy for Animals.
Barker sat down with The Huffington Post to talk about his love for animals, why he wants to give away every last penny, and his main sidekick these days, Mister Rabbit.
How did you become such an advocate for animal rights? I am one of millions of people who was just born with a deep love of animals. I have been devoted to animals since I can remember. As a kid I picked up strays and tried in my clumsy ways to help injured animals. I've done it all my life, and now I'm doing it on a much larger scale.
What are some of your proudest moments as an animal rights activist? When I stood and watched those three elephants from the Toronto Zoo come off the bus and arrive at the PAWS sanctuary. Another time, Animal Defenders International was trying to get Bolivia to pass a bill that would prevent circuses from appearing in the country if they had any animals at all, and eventually we got that bill passed. But then there were 84 lions that had to be transferred out of Bolivia and into the U.S., and I paid for that. I went to Denver to welcome the lions, and they're in a sanctuary there now. I felt just as joyous at the site of those beautiful lions as I did when I saw those elephants.
It sounds like devoting yourself to something you're passionate about has been quite fulfilling. Any time an animal can be helped anywhere in any way, it pleases me. I've had a wonderful life doing something I thoroughly enjoy on TV and being well-paid for it, but rather than just writing a will and leaving money to be distributed after my death, I decided to start giving it away. I would recommend that to other people; give your money away while you're still alive. If you can afford it, I would recommend you check out your local organizations, choose carefully and make some contributions. If you are able to physically go to your local organization and volunteer, they all need help, and I think that you'll find that it's very satisfying.
That must take up a lot of your time. How does it feel to stay so active? It keeps you sharp, mentally. I'm on the phone with someone, or I'm writing something or I'm reading something. It's a work of love, and its good for me. I think that people who retire and decide to sit and watch television are making a terrible mistake.
When you do need a break, how do you like to unplug and recharge? I rest. I'll be 90 next month and am still really healthy for my age, but when I came home from this trip to the PAWS sanctuary, I was tired. I just rested for a day or two and this morning I did a full workout with 20 minutes on the elliptical and light weights, and I feel great.
What's your secret to living well at 90? If you don't eat properly and you don't exercise, you ain't going to enjoy the golden years.
Any animals keeping you company at home? Right now I have only one animal, but he's a very special one. He's Mister Rabbit. My housekeeper was coming to work one morning, and there was this baby rabbit just sitting outside in the cold yard. She picked him up and brought him here to me. I was still doing "Price" so I talked around with people on the show about giving him away, but people wanted to put him in a cage, so I kept him. The vet said the average age was four to six years and sometimes 10. Mister Rabbit is now 10-and-a-half and he still runs all over the house.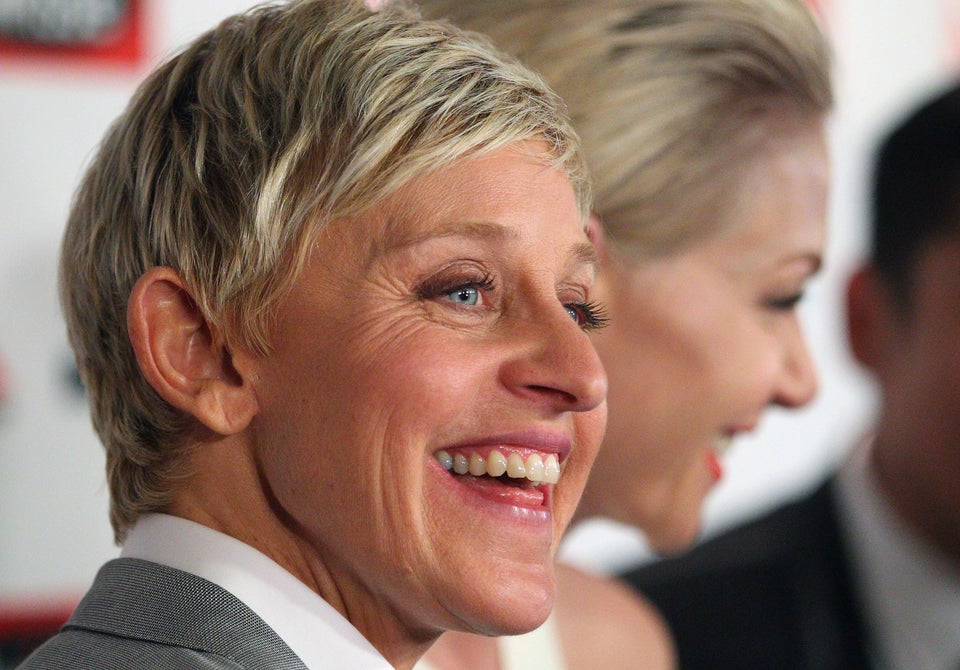 Celebrities Who Love Animals
Popular in the Community