Feel all warm and fuzzy remembering Bob Barker's legendary run as host of "The Price Is Right"?
Well, come on down to eBay where you can score an epic so-bad-it's-good oil painting of the former game show host for...
In the spirit of the television game show, we'd like you to guess. Tick, tock, tick, tock...
While some might be tempted to proclaim righteously that "the price is wrong", the man behind the sale -- an artist by the name of Gerald L. Sabatini -- is either doing a good job of trolling the art world or he's just delusional. His blog lists his home base as Troy, Penn., and his artwork is listed on several websites, all with the same high prices.
The piece depicting Barker comes "hand made sculptured, painted & signed" by the artist according to the auction. The puppies are a loving homage to Barker's pet charity. Flowers and hearts, well, we imagine Sabatini believes they just look good. He did not respond to The Huffington Post's request for comment.
Also dotting the landscape, the show's famous "Big Wheel."
At the time of this writing there was still over 5 days to "win" the $3.5 million Barker portrait.
Check out the painting in all its glory and some more weird eBay auctions below: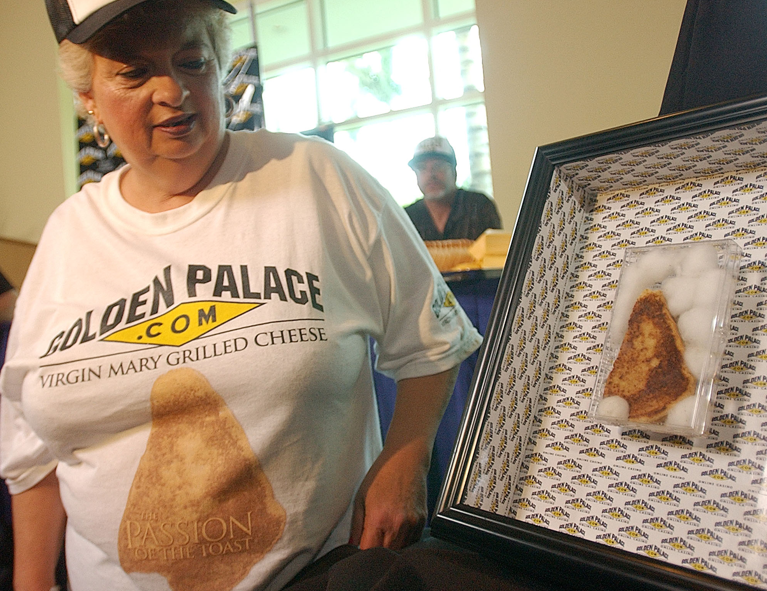 Weirdest Things Sold On eBay