During a gubernatorial debate Thursday in Fort Collins, Colorado, between incumbent Gov. John Hickenlooper (D) and Republican challenger Bob Beauprez, Beauprez suggested voters should consider a repeal of the state's historic legalization of recreational marijuana.
KUSA-TV's Brandon Rittiman, one of the moderators of the debate, asked the candidates if the state should "repeal the law allowing the legal sales of recreational marijuana." Beauprez responded first:
"I visited last night with the head of emergency services at the University of Colorado hospital and he shared what he says are continuing facts that they are finding, especially about the damage done to young adults' brains," Beauprez began. "And he says this is an extremely serious problem and we're going to have to lead an effort to ask Colorado exactly that question and see if the citizens think that this is maybe a step that we've gone too far."
"Do you agree we should do that?" Rittiman countered.
"Yes," Beauprez said. "I think we're at that point where the consequences that we've already discovered from this may be far greater than the liberty that the citizens thought they were embracing."
Hickenlooper opposed Amendment 64, the measure which legalized recreational marijuana in 2012.
In past debates, Beauprez has said that that like Hickenlooper, his focus would be on enforcing the law and creating "effective and robust regulations," and on keeping the drug out of the hands of kids. When pressed for clarification on Beauprez's stance and whether it has shifted, Beauprez's communications director Allen Fuller told The Huffington Post that Beauprez's comments were "consistent" with his previous statements, and that the idea that he would "push to repeal Amendment 64" was false.
"Bob's position has not changed," Fuller said. "Bob did say that there are consequences from legalization that perhaps voters didn't realize when they passed it. That's pretty obvious. Legalized marijuana is part of the state's constitution, and as Colorado's next governor, Bob will enforce the laws of the state, not pick and choose which ones he likes."
Hickenlooper has also maintained support for implementing the will of the voters and enacting strong regulation of the marijuana industry in the state.
"I'm not going to go as far as to say we should lead an effort to make it illegal, I think that would be premature," Hickenlooper responded to the question on Thursday. "But I do think we have to put more resources to make sure that kids and parents understand that this is not like sneaking a beer out when you're younger. And certainly when you're older, the studies don't seem to show the same risks, but when your brain is still growing, if you're a teenager, you should not go near this high-THC marijuana."
Colorado voters legalized recreational marijuana in 2012, but the first sales didn't begin until New Year's Day 2014. Now, about 10 months later, the rollout of the groundbreaking new laws ending cannabis prohibition in the state, while not perfect, has largely been deemed a success. Voters strongly supported the measure at the ballot in 2012 by a 10-point margin and have continued to support it. And within the regulated marketplace, teens appear to have been locked out from illegal purchases at dispensaries.
The legal sale of recreational marijuana began halfway through the state's fiscal year, but still the state generated $30 million in taxes and fees from the sale of both medical and recreational marijuana. The Colorado Legislative Council forecasts that during this current fiscal year, the first full fiscal year that recreational sales will be legal, the state will rake in $47.7 million.
And while a black market still exists in the state for marijuana, based on the clearest data from the state, it appears to be quite small -- roughly 5 percent of the total marketplace.
Beauprez's statements drew the ire of the robust marijuana industry in the state.
"Mr. Beauprez's suggestion that we repeal Amendment 64 is truly reckless," said Mason Tvert, communications director for advocacy group Marijuana Policy Project. "He would apparently prefer marijuana be sold on the streets by people who don't ask for ID, don't pay taxes, and do not properly test, package, and label their products. Repealing Amendment 64 would be the worst possible decision when it comes to protecting not just just teens, but all Coloradans. The regulation of marijuana in Colorado is already working. Anyone who is willing to repeal a voter-approved law within less than a year of it being fully implemented is not fit to serve as the state's chief executive."

Mike Elliott, executive director of Colorado's Marijuana Industry Group, said that Beauprez's statements on marijuana are "misguided."
"The sad fact is that after 45 years of the war on marijuana, it remains universally available," Elliott said. "Colorado has the opportunity to start strangling the black market and to replace it with a responsible, strictly regulated and controlled industry, just like with alcohol. Coloradans want this: Marijuana legalization passed with 55 percent support."
"This program should be given the chance to succeed," Elliott said.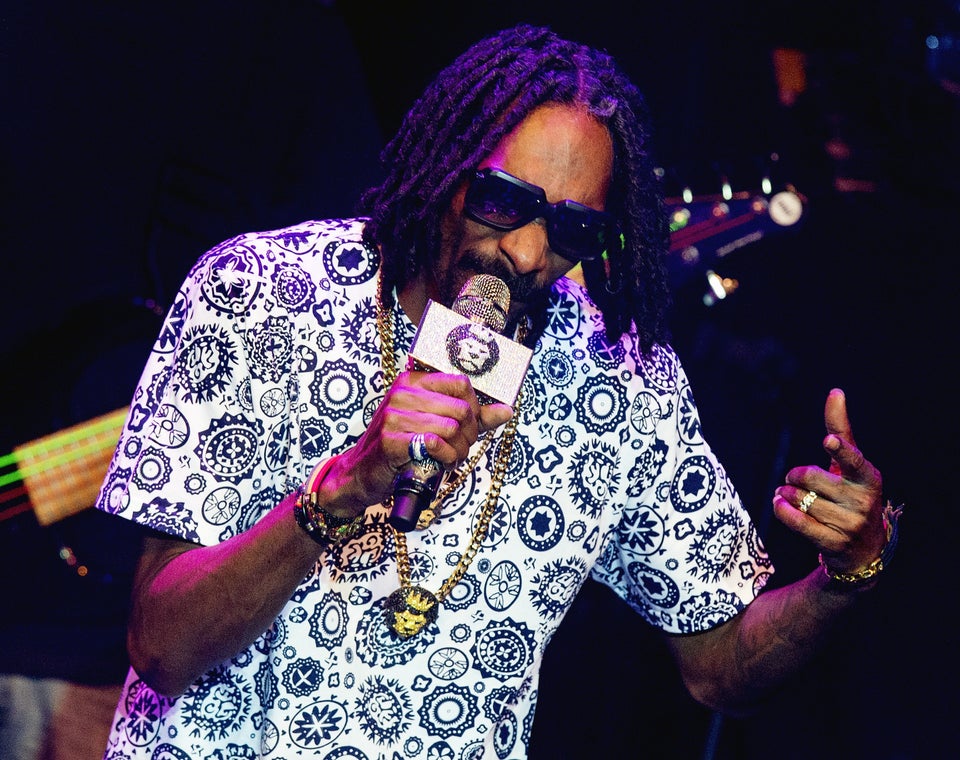 Top 50 Most Influential Marijuana Users
Popular in the Community