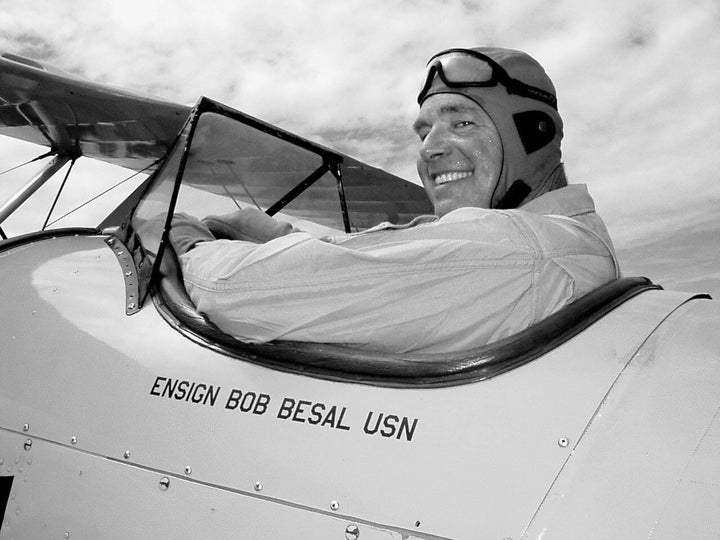 Ex-Navy pilot Bob Besal survived a mid-air jet collision in 1974 and later became a decorated war hero. Last week, the 62-year-old discovered (h/t CNN) that the plane from which he ejected had a happy ending, too -- as a reef at the bottom of the Atlantic.
"That's absolutely remarkable," Besal told The Huffington Post on Wednesday. "It certainly shows the resilience of the ocean after having something like that burst into the middle of it."
Think It Sink It Reef It (TISIRI), a marine conservation company in Jacksonville, Fla., discovered the wreckage of Besal's Vought A-7C light attack plane last month, 20 miles east of St. Augustine, Fla.
TISIRI was able to link a data plate that Executive Director Joe Kistel unearthed on one of the dives to Besal's downed plane. When Kistel contacted Besal last week, the retired pilot confirmed it was a match for his jet.
Kistel told The Huffington Post that he was happy to report to Besal that the sunken plane, 80 feet below the surface, had generated a reef with a thriving eco system. "He was surprised to say the least," Kistel said.
Besal doesn't dive, so Kistel said he'll probably invite Besal to go fishing over the crash site. Besal said he'll gladly accept. "That will be a pretty cool conclusion, a good ending to the accident he had," Kistel said.
TISIRI has no plans to raise the jet, Kistel said, but any future decision regarding the craft belongs to the Navy.
According to a Jacksonville Times-Union clipping on the TISIRI site, Besal and three other pilots were on a training mission Dec. 2, 1974, when his A-7C jet crashed into the plane of his commanding officer, ex-Vietnam War POW Peter Schoeffel. Schoeffel was able to guide his plane back to Cecil Field Naval Air Station. But Besal's jet was crippled because its tail tore off.
Besal recalled to CNN how he ejected from the aircraft and plummeted toward the water when his parachute opened. A helicopter squadron rescued him.
"The memories have never left," he told the network.
Besal, a retired rear admiral living in Charleston, S.C., was later awarded two Distinguished Flying Crosses and the Bronze Star in Desert Storm.
Related
Before You Go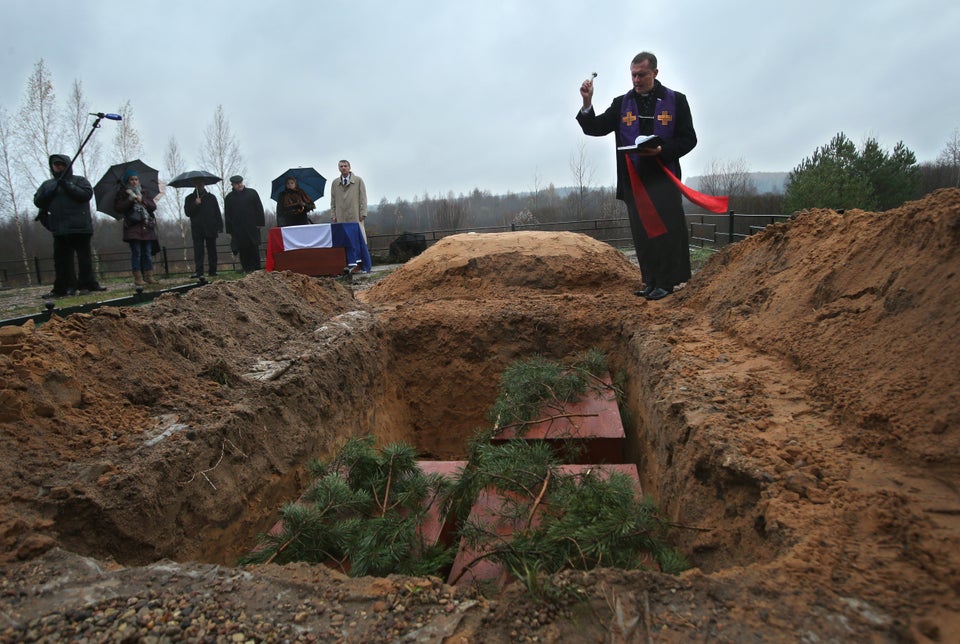 Unearthed
Popular in the Community