 During a meeting with constituents, Sen. Bob Casey (D-Pa.) reportedly detailed his changing gun control views in light of last month's tragic shooting in Newtown, Conn., voicing concerns over the existence of citizen militias and the proliferation of gun violence.
Casey, a longtime gun advocate who has earned high marks from the National Rifle Association, made headlines last month when he told the Philadelphia Inquirer that he was so deeply impacted by the shooting at Sandy Hook Elementary School that he would support legislation banning assault weapons and high-capacity magazine clips.
"The power of the weapon, the number of bullets that hit each child, that was so, to me, just so chilling, it haunts me. It should haunt every public official," Casey told the paper.
According to a report by Naked Philadelphian blogger Laura Goldman, the senator further discussed his post-Newtown concerns -- including his apprehensions about armed citizen militias-- during the meeting with Pennsylvanians.
Casey said, "I was haunted by the reality of 20 kids dead and the possibility of an entire school dying. My daughter asked me, Dad, you have a vote. What are you going to do about it?"

For the first time, he questioned the existence of militias and the unlimited rights of gun owners.

"I do not know how many of my constituents are in the militia category, but as someone who loves his country and sees the government as a force of good for its citizens, I am clearly alarmed by this segment of our society," said Casey.
"The point he made in the meeting is that some think that the goal is to take away everyone's guns and this could not be further from the truth," Casey spokeswoman April Mellody said in a statement to The Huffington Post. "Senator Casey continues to be a strong supporter of the Second Amendment. However, after reflecting on the power of the weapon and the number of bullets that hit each child in Sandy Hook, Senator Casey believes the reinstatement of a ban on military-style weapons and high capacity magazines are two common-sense steps he would support."
As NPR reported, the number of "patriot movement" militia groups have greatly increased during President Obama's first term. A Southern Poverty Law Center study identified as many as 1,200 of these extremist anti-government organizations in existence as of last spring.
CORRECTION: An earlier version of this story incorrectly stated that Goldman attended the meeting with Sen. Casey.
This post has been updated to include comments from Casey's office.
Before You Go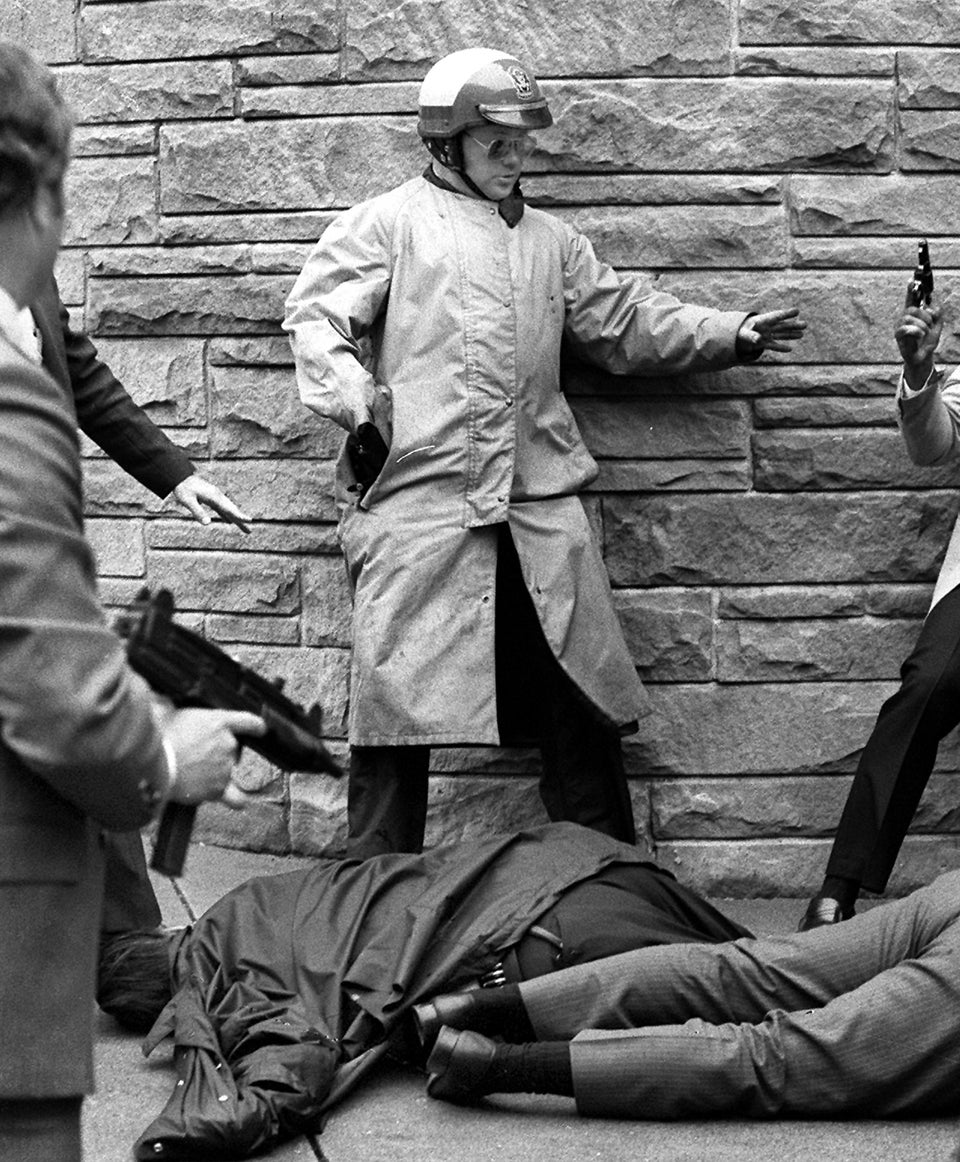 Pivotal Moments In The Federal Gun Control Debate
Popular in the Community