A meeting of Senate Republicans reportedly took a contentious turn on Wednesday when Sen. Bob Corker (R-Tenn.) disagreed with Senate Minority Leader Mitch McConnell's (R-Ky.) characterization of the deal made with Democrats on President Barack Obama's nominations, calling McConnell's claims "bullshit."
According to a Roll Call report, McConnell told his caucus that he believed he could have negotiated a deal more beneficial to his party than the one brokered primarily between Sen. John McCain (R-Ariz.) and Senate Majority Leader Harry Reid (D-Nev.).
McConnell's tone, according to multiple sources, implied that he had been kept in the dark about the talks between some in his own ranks and Democrats. However, those same Republicans say they kept McConnell updated throughout their negotiating process.

Sen. Bob Corker, R-Tenn., got so frustrated with McConnell's presentation of events, that he called "bullshit" loud enough for the room to hear, nearly a half-dozen sources said. The heated exchange underscored the "buyer's remorse" among some Republicans, especially leaders, one senior Republican said on background.
Under the deal brokered by Reid and McCain, Republicans agreed to allow votes on seven of Obama's executive nominees, under the condition that the president replace two of his nominees to the National Labor Relations Board with two other candidates. The deal came after Reid threatened to invoke the so-called nuclear option, or changing Senate rules by a simple majority vote.
Corker was one of 17 Republicans who voted to end the filibuster on Richard Cordray's nomination to lead the Consumer Protection Financial Bureau.
The unfortunate moment culminated Tuesday morning, when Senate Majority Leader Harry Reid (D-Nev.) marched onto the Senate floor not with the leader from Kentucky opposite him to announce a deal to pass the stalled nominees, but with Sen. John McCain (R-Ariz.).

McCain was there, according to several sources who spoke about private, behind-the-scenes talks on the condition of anonymity, because he and and several other Republicans grew fed up with their own side's stalling tactics and went around McConnell (R-Ky.) to cut the deal with Reid and Sen. Chuck Schumer (D-N.Y.), avoiding a "nuclear option" rules change to pass the nominees.
Before You Go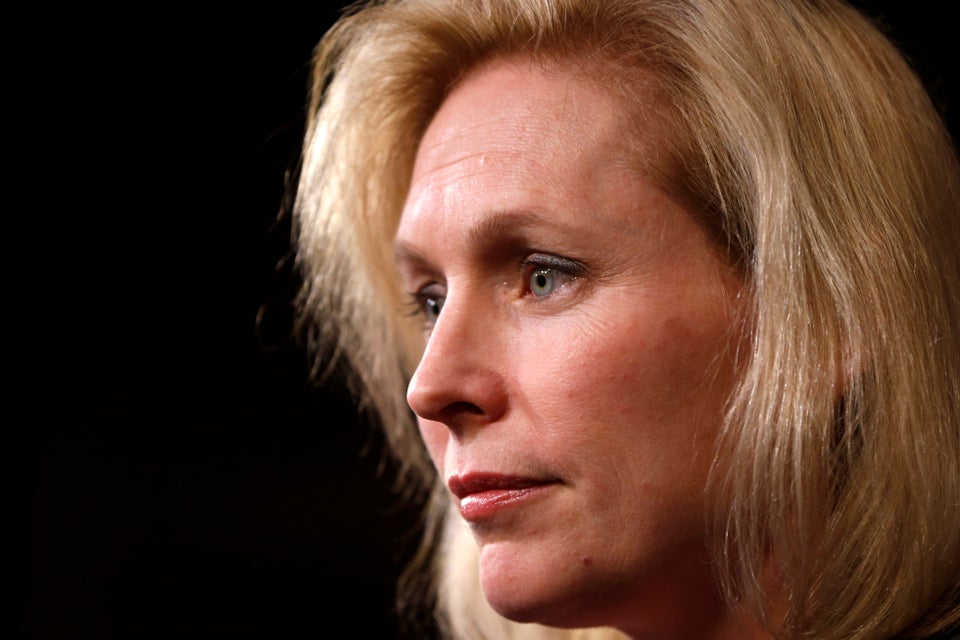 Political Potty Mouths
Popular in the Community