WASHINGTON ― Sen. Bob Corker (R-Tenn.) announced Tuesday that he won't run for re-election and will step down when his term expires at the end of 2018. 
"After much thought, consideration and family discussion over the past year, Elizabeth and I have decided that I will leave the United States Senate when my term expires at the end of 2018," he said in a statement. 
"I also believe the most important public service I have to offer our country could well occur over the next 15 months," he added, "and I want to be able to do that as thoughtfully and independently as I did the first 10 years and nine months of my Senate career."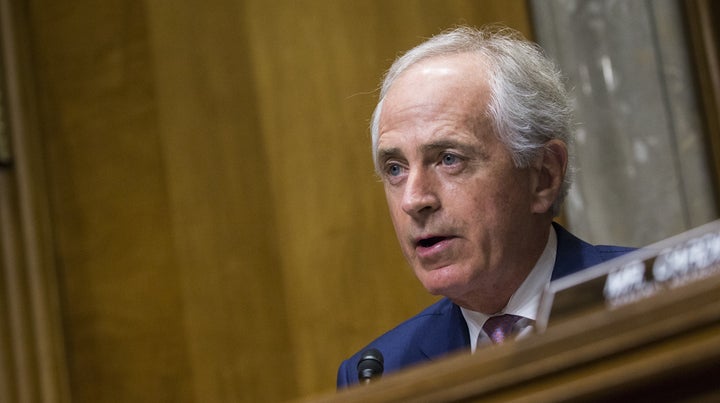 Speculation has swirled for months as to whether Corker, a two-term senator who chairs the Senate Foreign Relations Committee, would step down. 
Corker has been one of President Donald Trump's most outspoken Republican critics in the Senate. He expressed displeasure with the president's response to the white supremacist protests in Charlottesville, Virginia, last month, saying Trump had not shown the "stability" or "competence" to lead the country.
At the time, Trump hit back at Corker in a tweet: 
According to the Tennessean, conservative activist Andy Ogles has already announced his intention to run. Former state Rep. Joe Carr and state Sen. Mark Green have also discussed running. Green was Trump's pick for Army secretary, but he withdrew from consideration amid intense criticism about his past comments about transgender and Muslim individuals. 
Green could pick up support from the conservative base and appears to already be exploring backing from former Trump aide Steve Bannon, who is now chairman of Breitbart News. 
Democrats are so far largely supporting Iraq War veteran James Mackler. Tennessee is a solidly red state, but some state and local Democrats told HuffPost that Mackler may be the strongest Democratic statewide candidate they've had since Harold Ford Jr., who served in the House before losing to Corker in a close 2006 Senate race. 
"As a soldier, I know the strength of teamwork, cooperation and the benefits of diversity to accomplish a mission," Mackler told HuffPost in April, when he announced his candidacy. "I know that true leadership really comes from a sense of duty, and without some change in this country, I really worry about the future of my family and those of every Tennessean. My wife and I want to raise our daughters in a nation that celebrates the best of America, not in a country that's as divided as we are now."
But with Corker's retirement, there is already speculation that higher-profile Democratic and Republican candidates may decide to run.
Calling all HuffPost superfans!
Sign up for membership to become a founding member and help shape HuffPost's next chapter