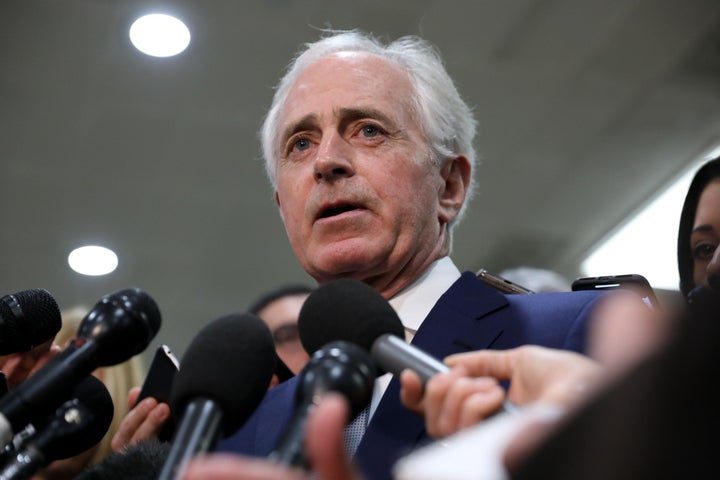 Sen. Bob Corker (R-Tenn.) had "very stark warnings" about the potential partial government shutdown Friday, according to CNN's Manu Raju.
Corker reportedly criticized President Trump's tendency to be controlled by the opinions of talk-radio hosts, equating their influence over the last 24 hours to "tyranny."
Trump changed his mind Thursday and announced that he wouldn't sign the bill passed by the Senate Wednesday, angering many Republicans like Corker in the process.
"We have two talk radio hosts who influenced the president," Corker said, according to Raju. "That's tyranny, isn't it?"
The Friday midnight deadline looms as still no agreement has been reached to avoid a partial government shutdown.
Popular in the Community