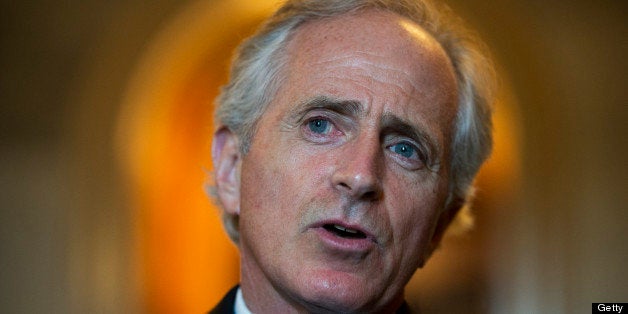 WASHINGTON -- It's up to Congress to restore the Voting Rights Act after the Supreme Court struck down one of its core provisions on Tuesday. But at least one Republican senator is already warning people not to hold their breath.
Sparking outcry among Democrats, the Supreme Court on Tuesday struck down the Voting Rights Act requirement that certain states and localities get advance permission from the Justice Department before making changes to their election processes, on the grounds that those areas have a history of discrimination. The court ruled that Section 4 of the 1965 law was based on an outdated formula and handed Congress the monumental task of coming up with a new one.
Sen. Bob Corker (R-Tenn.), for one, didn't hesitate when asked about the likelihood of lawmakers coming together to restore the Civil Rights-era law.
"In fairness, I doubt that will ever happen," Corker told The Huffington Post. "I just cannot imagine -- I'm just being honest -- Congress ever coming to terms with what they could agree on."
Corker conceded he hadn't spent much time reviewing the court ruling. Still, he said he expected it will have "a pretty big impact" because Congress probably won't do anything in response to it. The problem isn't partisanship, he said, but that a fix would require lawmakers pointing out other lawmakers' problems with racial discrimination back in their localities or states.
"In essence, what I guess would be occurring ... [would be] one group of folks would have to be saying another group of folks have some tendencies in a direction that are not good," Corker said. "I don't know that in 2013 I see that happening."
Other senators said they were at least hopeful, if not somewhat optimistic, that Congress could revive features of the Voting Rights Act.
"I certainly hope that we can," said Sen. Bernie Sanders (I-Vt.). "It's a disastrous ruling."
"Yes," said Sen. Roy Blunt (R-Mo.), after pausing for a few seconds, when asked if he has confidence that lawmakers could come up with a new Voting Rights Act plan.
Nine states were fully covered under the law until Tuesday's ruling: Alabama, Alaska, Arizona, Georgia, Louisiana, Mississippi, South Carolina, Texas and Virginia. In contrast to Democrats' outrage over the ruling, Republican senators from some of those nine states celebrated the decision as a sign that their states are no longer being singled out as hotbeds for racial discrimination at the voting booth.
"I'm just not aware of any discrimination of that kind," said Sen. Jeff Sessions (R-Ala.). "And if it happens, I have no doubt that the Alabama attorney general would prosecute it or the U.S. Department of Justice will."
Sessions said there is a need for laws that guarantee a person's right to vote, but "you don't need a Voting Rights Act if there's not systemic violations." He also dismissed the idea that Shelby County, Ala. -- the county at the center of the Supreme Court case, Shelby County v. Holder -- ever really had a problem with discrimination.
"I don't think [pre-clearance by the Justice Department] should exist in Shelby County," Sessions said. "Shelby County has never had a history of denying votes to my knowledge, and certainly not now."
Similarly, Sen. Lindsey Graham (R-S.C.) said he agreed with the court ruling and said the Voting Rights Act provision that was struck down "is no longer necessary."
"The Supreme Court decision now puts South Carolina on equal footing with every other state in the nation," Graham said. "As a South Carolinian, I'm glad we will no longer be singled out and treated differently than our sister states."
Sen. Ted Cruz (R-Texas) said the court "rightly decided that the statutory standards used decades ago to subject democratically elected state legislatures to second-guessing by unelected federal bureaucrats no longer survives constitutional scrutiny."
Not everyone was eager to weigh in on the court's decision. At least a half-dozen Senate Republicans said they wanted to read more about it before talking. One senator from a state directly affected by the decision, Sen. Thad Cochran (R-Miss.), said he had no idea what the Supreme Court ruled on.
"What did they do?" Cochran asked.
He wasn't particularly moved, either, after a couple of reporters summarized what the court had handed down.
"I don't have any reaction," Cochran said as he slipped into an elevator.
Mike McAuliff contributed reporting.
Before You Go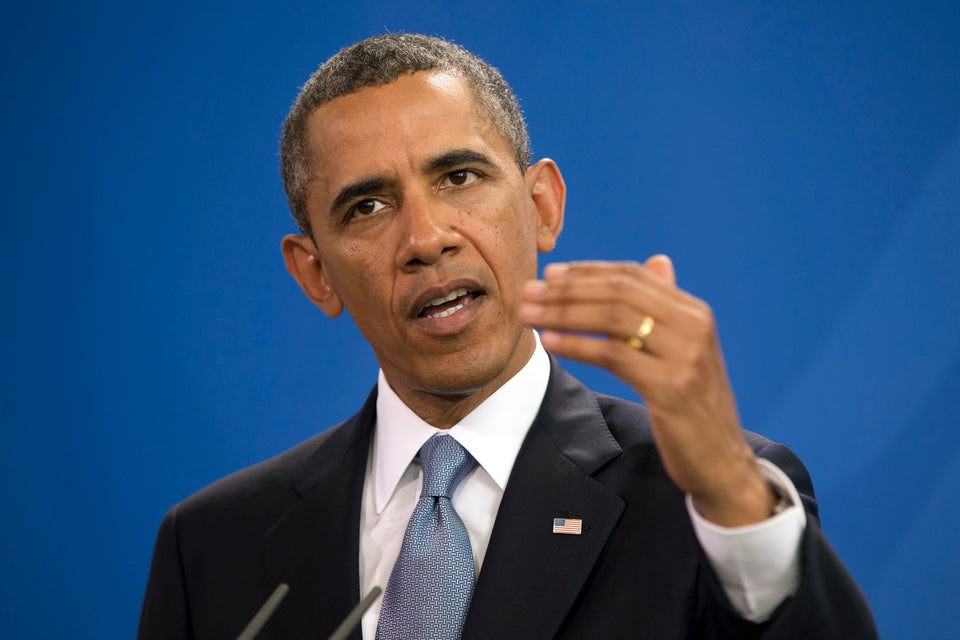 Politicians React To Voting Rights Act Ruling
Popular in the Community