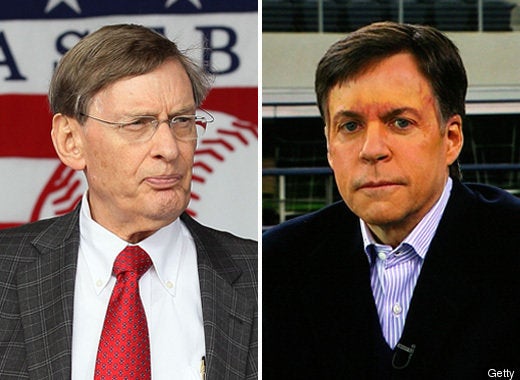 "I like Bud Selig. His explanation on this makes no sense," Costas explained. "This is so illogical that to even mount a defense of it is ridiculous."
Selig said he has to be very sensitive with the notion of instant replay because baseball is a game of pace.
Costas pointed out that umpires can correct a call in a meaningless game in the regular season. But "because of concern about the pace of the game, you're going to want a Don Denkinger call to stand, or a Jim Joyce call to stand in the seventh game of the World Series?"
He also said it doesn't make any sense that there is instant replay in the Little League World Series, but not in the major league baseball.
"They can correct a call in the Little League World Series? A game between 12-year-olds? Which is ridiculous by the way to have that," Costas said. "It's there where it doesn't belong and isn't there where it does belong, which is in baseball's postseason."
You can listen to the entire segment here.
Popular in the Community