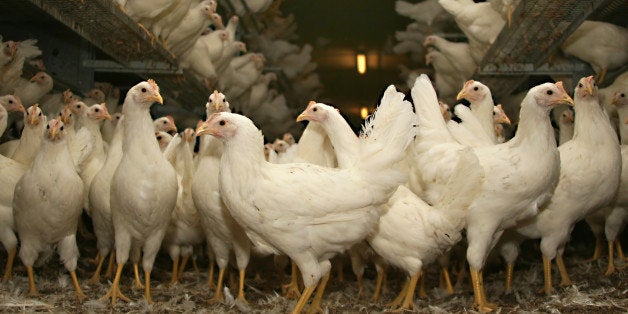 I am so pleased to announce today that two sons of the Midwest, both respected former U.S. senators and decorated veterans who sacrificed for their country, have joined The HSUS as Special Advisors: Kansas Republican Bob Dole and Nebraska Democrat Bob Kerrey.
Both men, so well known for their public service to people, have time and again shown their big hearts for animals, and it's an honor for us to have them involved with us as volunteers. As long-time lawmakers, with Sen. Kerrey also having served as governor of his state prior to moving to the U.S. Senate, they both understand the importance of pushing reforms ahead, even if progress is slow and halting. They also understand the value of building a big tent for the animal protection movement. Like us, Sens. Dole and Kerrey recognize that so many people of conscience -- whether vegetarians or cattle farmers, lawyers or truck drivers, horse show enthusiasts or birdwatchers - have a role to play in making our world better for animals.
Both Sens. Dole and Kerrey were deeply troubled when they read Michael Moss's investigative report, published in January in The New York Times, about ghoulish experiments on farm animals and the misuse of tax dollars at the U.S. Meat Animal Research Center in western Nebraska. For Sen. Kerrey, it hurt him to see this kind of mistreatment in a state he loves so much. And for Sen. Dole, it struck a nerve in a profound way because, during his long career in the House and Senate, he made animal welfare a signature issue. He was the co-author of the 1985 amendments to the Animal Welfare Act, and he's long objected to the idea of excluding farm animals from the protections of federal law. He was also the key architect of the 1978 amendments to the Humane Methods of Slaughter Act, which requires that livestock be rendered insensible to pain prior to slaughter.
Today, we placed an ad in Politico, a newspaper that covers Congress and the executive agencies, announcing the new role of Sens. Dole and Kerrey as Special Advisors to The HSUS. The ad highlights their request that Congress adopt key elements of our federal legislative agenda, including significant reform of the U.S. Meat Animal Research Center.
In particular, they call upon Congress to enact the following reforms, which all enjoy bipartisan support:
We are glad to have Sens. Dole and Kerrey as champions, and we thank them for their passion for animal protection. We hope that lawmakers from both political parties heed their plea to pass these commonsense reforms and to swiftly eliminate unacceptable animal welfare problems in our society.
Calling all HuffPost superfans!
Sign up for membership to become a founding member and help shape HuffPost's next chapter