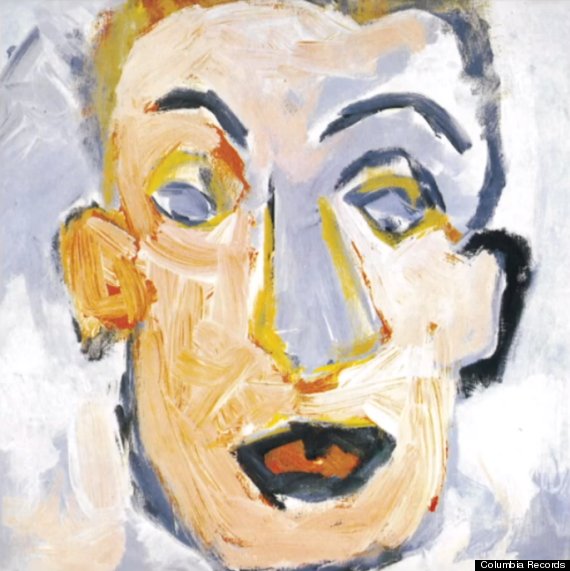 Cover artwork by Bob Dylan, Self Portrait (1970) © Columbia Records
Another Self Portrait features a staggering thirty-five tracks Dylan recorded, but did not release, from 1969 to 1971. His albums of those years were Nashville Skyline (1969), Self Portrait (1970) and New Morning (1970). Another Self Portrait has more of the folk-music qualities of the first two records; Al Kooper, who participated in some of the recordings, says so plainly. Kooper, best known to Dylan fans for supplying the organ riffs and ripples, and following perfectly the lead of Dylan's sky-arching insistent voice, on "Like A Rolling Stone", says "I thought the album would be called 'The Folk Songs of America' or something." From the sound of it, that title would fit Another Self Portrait. Many of the tracks excerpted on the video, and visible in the song titles shown amidst photographs from the recording sessions, and of Dylan at the time (including some of him in Woodstock and New York I've never seen before), are old ballads, airs and love songs.
David Bromberg, who played guitar on many of the tracks being released, recalls that Dylan found him in New York and asked him, sometime in 1970, to come and "try out a studio." This turned out to be recording Self Portrait. Says Bromberg, "It seems to me that he called it Self Portrait because this was the music he came out of." People who were, in Bromberg's words, "very critical of it" included Greil Marcus, whose frustrated Rolling Stone review of the album begins: "What is this shit?" That first line of his review is shown in a glimpse in the video. Marcus has supplied what Dylan's website calls "revisionist liner notes" for the deluxe boxed set edition of Another Self Portrait (which includes Dylan's performance with The Band at the Isle of Wight Festival on August 31, 1969). I wonder what Marcus will have to say, now, about Another Self Portrait, with the benefit of many retrospective years and these stunning new releases of songs you thought you knew -- and songs you've never heard.
The photos in the video show Dylan and his friends happy making music, and the sound of the songs bears out the pleasure they were taking in doing so. The Another Self Portrait version of "Went to See the Gypsy" illustrates beautifully the main strength of what I heard: stripped-down songs featuring two main instruments -- something with strings, and Bob Dylan's light, clear tenor voice. Lush overproduction and backup and background has happily given way to Dylan and a guitar, a fiddle, a banjo, keyboards.
"Bob, let's just take this one," says Dylan to Bob Johnston, his longtime producer by now (and the recipient of Dylan's famous "is it rolling, Bob?" on Nashville Skyline's "To Be Alone With You"). Then he begins his own version of the American folk song "Pretty Saro:" "Down in some lone valley / In a sad lonesome place...." It made me grin that Dylan was having none of the usual lyric "If I was a merchant / And could write a fine hand / I'd write my love a letter / That she could understand." He replaces "merchant" with "poet," making it much more his own. The song has the sound of a beautiful tribute to his wife at the time, Sara; when the song appears on a handwritten tracklist in the film, "Saro" has been changed to "Sara."
"All the Tired Horses," with backup singers leading it off, gives way quickly to an alternate version of "Time Passes Slowly," with its Robert-Burns, William-Blake reference to the red rose (at the time, Dylan was recording Blake poems with Allen Ginsberg). The version of "If Not For You" is also sweet and mellow, with a simple fiddlethread echoing Dylan's voice. "When I Paint My Masterpiece" is my favorite of the new songs available to date. Whether it's Dylan or Leon Russell on the piano, its great playing, and Dylan's assertive voice states the fact that it's not if, but when, he'll paint that masterpiece.
On the track sheets that leaf past in the video, like pages flying off a calendar in an old movie to indicate the passage of time, we see "Thirsty Boots," "Tattle-O-Day," "Railroad Bill," "House Carpenter," "This Evening So Soon," "The Days of 49," "Annie's Going to Sing Her Song," "(Bright Star of) Belle Isle," "Copper Kettle," "Universal Soldier," "These Hands," "It Hurts Me Too Blues," "Little Moses," "Alberta," "Fair and Tender Ladies," "Little Sadie" and "Dock of the Bay." "Wigwam," backed with "Thirsty Boots" -- like "Tattle-O-Day," "Thirsty Boots" was written by Eric Andersen -- was the Dylan single released on April 20, 2013 for Record Store Day.
The video released Monday provided a teaser, but on July 16 the track list was released to Rolling Stone. Another Self Portrait includes the riddle song "Tattle-O-Day;" the scary, lovely "House Carpenter" (moral: don't leave your husband for a sailor); the sad, lyrical "Belle Isle;" and the philosophical, funny "Annie's Going to Sing Her Song," Tom Paxton's saga of a faithless, self-justifying, but very attractive woman whose song goes "take me back again" (and he always will). Expect also to hear George Harrison, playing on the first New Morning session from May, 1970. [For the most complete listing available to date of Dylan's recording sessions from 1969 to 1971, check those dates at Olof Bjorner's website: "Still On The Road" 1969; 1970; and 1971. ]. The Dylan/Harrison version of Harrison's "Working on a Guru" has been much-bootlegged, but never before released. I'm hoping for some Nashville recordings on this album, with Charlie Daniels and Charlie McCoy on fiddle and guitar, and the remarkable Kenny Buttrey, whose drums drive Blonde On Blonde past the edge and beyond.
Some of the tracks from a recording session on September 24, 1971, with Dylan on vocals, harmonica, guitar and piano, and Happy Traum on back-up vocal, banjo, guitar and bass have been released officially over the years. "Only A Hobo," from this session, finally appears on Another Self Portrait: Dylan and Traum, ever in musical compatibility, with a simple, sad story-song.
As Bromberg says of Dylan, "the man can put across a song like no one else can." Give him an instrument or two, a microphone and let him sing. What a present, what a feast, that these songs on Another Self Portrait show just that side of Bob Dylan.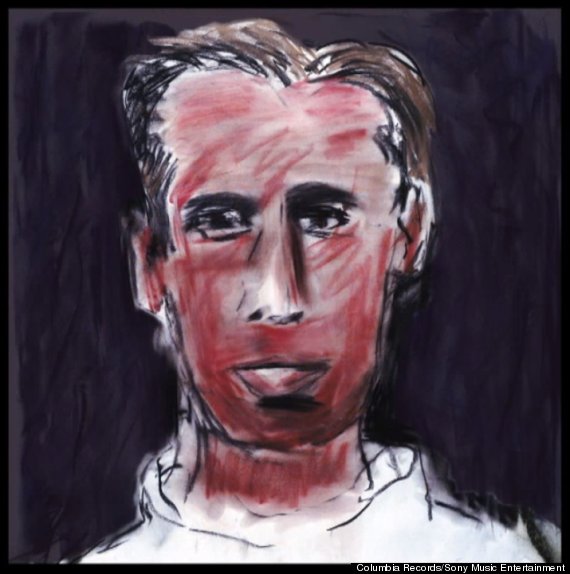 Cover artwork, Another Self Portrait (2013), © Columbia Records/Sony Music Entertainment
Calling all HuffPost superfans!
Sign up for membership to become a founding member and help shape HuffPost's next chapter