— who knew it was the start of something neverending?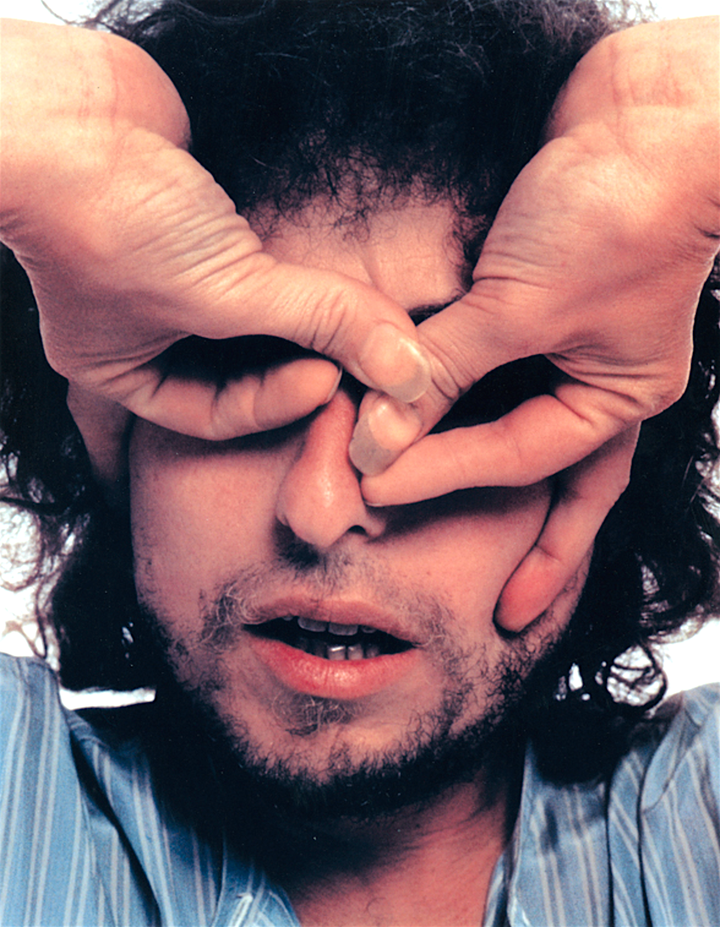 In the summer of 1988, I had my first truly fabulous and lucrative job in a big city: Philadelphia. Dapper in my professional Brooks Brothers suits from Filene's Basement, and sober closed-toed shoes, I was making what seemed (then and now) a silly amount of money. There was no working on the weekends, and airfares from both Philadelphia and Newark were the cost of a nice supper. However, when you were living in Philly you stayed put for the Fourth of July. Right after the holiday, some friends and I decided to go and hear Bob Dylan at the Mann Music Center, up in the park. We rode bikes to get there, and bought tickets at the door.
My first Dylan album, courtesy of a grownup neighbor back home from college, had been Blood On The Tracks. The first I bought with my own money was Infidels. During the summer of 1988, I listened to Infidels with delight. Without really registering the excellence of the musicians on it — Mark Knopfler, Mick Taylor, Sly Dunbar and Robbie Shakespeare, Alan Clark — I loved the sound, and "Jokerman," and the sad, funny, lyrical coda of "Don't Fall Apart on Me Tonight."
None of us in the group had ever heard Dylan live except for Dick, a decade older, who made the rest of us watch The Last Waltz for the first time the night before the show (and yes, he played it loud). We had such a ball at the Mann, despite my being entirely baffled by a long folky song about buffalo, that three of us decided to fly to Montreal a couple of days later, just for larks. We were young and no one was saving for the future out of what David Bromberg so excellently calls those "summer wages." Dylan was playing in some cool places we'd never been before, and we loved the idea of going — being in a place for no reason other than music, and having no reason to stay once the music moved on. Again, we bought tickets, great ones, at the door in Montreal, and for the first time I heard "Tangled Up In Blue," live. Dylan also sang an anthem I didn't know, but immediately loved. It wasn't one of his, yet the crowd knew every word. The refrain was easy to get, and we sang along on every "Hallelujah." Thanks to Dylan, I went off in search of Leonard Cohen's music, and continue to find so much there.
Older friends and relatives had regaled me, and made me envious, since I was a kid with stories of "following the Dead around." The Dead were out on the road too, that summer, but were conveniently in one place for long stretches: I'd gotten tickets to hear them for a string of days in New York that fall. Three of us decided to follow Dylan around on the weekends. Two of us did so without telling our parents (mine, when I told them later, entirely approved). And so, on a hot Saturday night in July, I ended up in Mesa, Arizona with my two friends, kindred spirits happy in the summertime.
The hotel next door was part of the venue. Basic, modern, cleanser-smelling new rooms with unclouded windows, and a fantastic outdoor pattern of pools and palm trees. We basked and splashed that morning, and had lunch in the shade, before heading into the green terraced bowl next door in the early afternoon for front-row seats.
Well, "seats" isn't accurate. There were no seats as such unless you'd brought folding chairs. The front row was defined by a cement-lined ditch about three feet wide, with a shallow stream struggling along the middle. A moat! We had a beach towel and umbrellas you needed under the desert sun. The wave of first arrivals was small and varied: college kids with a beach ball and a boombox full of Bob; gray-haired folks who sat all the way in the back, under the few scantily limbed trees; a hippie couple pushing 40 dressed in expensively distressed rags and tags, hovering over their lovely little boy. He was no more than five, and had bright blue eyes and a little blond Mohawk. His name was Shane. They sunblocked him carefully, and looked on indulgently as he played with his many Matchbox cars. We drove them over our blankets and towels, across the wilting grass and along the edge of the moat. At teatime we drank from each others' coolers, sitting on the broiled cement, with our feet in the bathwater-warm water.
The crowd filled in as the sun set. We sprawled on the cloth, among the rubble of the day, and held our ground. Dick said, "I can't take 'The Spirit of '76' again," and decamped for the men's room as the Alarm came on stage. The rest of us stayed put. Shane climbed into in my lap, and patted his hands on the cement in time to their songs.
The break between the acts was brief, and Shane shouted joyfully at the sight of Kenny Aaronson's stupendous crest of hair. "Mama, like me!" he yelled, dancing. Aaronson saw him, and grinned and waved. Mama had to hold Shane back from a stage rush sparked by his demi-Lacanian moment. G.E. Smith was in golden form, and Dylan looking mighty fine with Dusty-Springfield-thick gray-blue liner around his remarkable, magnetic, drowning-pool eyes, earring swinging. He was loose and relaxed, looking out constantly at the crowd, the alertness and the stage clothes combining for a pirate-captain vibe.
Dick was particularly thrilled by the start: four of his favorite songs in a row. The whistles everyone brought to Dylan shows in those days for "Highway 61 Revisited" rang out just when they ought to, and this seemed to amuse Dylan and the band, rather than annoy them. "Absolutely Sweet Marie" was blazing; on the refrains Dylan sang straight out to the crowd, asking her directly — was Marie right there in Mesa? Then the set slowed way down, with "You're a Big Girl Now," "Driftin' Too Far from the Shore," and a "Joey" that was recorded at 45 and played at 33 1/3.
Shane's mother called out "Frankie Lee and Judas Priest" at every break between songs. The fourth or fifth time she did it, Dylan looked for her, and lingered over her long blonde hair and beseeching face. He saw her partner, and Shane, who was, by then, asleep across his parents. He smiled at them, and shook his head, almost sadly, I thought. She was content with this, and subsided.
"Mr. Tambourine Man" was high-flying and elegant. On the speedy, sassy "Don't Think Twice, It's All Right" something strange happened. Dylan's hands were flying over his guitar, and as he picked his way, his long varnished thumbnail snapped off near the quick. Shane's mother and I sat up straight and gasped, as the little half moon arced through the air and disappeared into the moat. Dylan watched it go too, and stopped his right hand for a moment. He lifted it up and regarded his thumb thoughtfully, then looked over his hand into our faces. I was staring, with my mouth open, and she had one hand clapped over hers. He started laughing, then, and we laughed back. He kept on playing, favoring his thumb, and letting his first three fingers go to town.
The lovely acoustic "Eileen Aroon" showcased a song Dylan had learned from Liam Clancy in the early 1960s. Smith remains as fine a guitarist as Dylan's ever toured with, and particularly on their acoustic duos from that summer's tour — "The Lakes of Pontchartrain" a week or so later, at the Greek Theatre in Los Angeles, was the best I've ever heard Dylan perform it.
We knew we'd get something from the new album, Down In The Groove. We knew it would be "Silvio." Even for the people who'd come to the show — and still come to his shows — wanting only Bob 1965/1966, where's the problem with this? Dylan is singularly alone in being expected to serve as a human jukebox for His Greatest Hits, with adoring fans poised like the little Jack Russell-terrier mix in the old RCA Victor ads, listening for His Master's Voice. Any other artist who releases a new record performs songs from that record on their next tour without comment, because that's what they're supposed to do. "Silvio" was cool to listen to, then and now. A contemporary interjection to anyone complaining that Dylan's 2017 summer tour features some of his songs from Triplicate, his brand-new release of American songbook standards chiefly covered by, among others, Frank Sinatra: hush your fussing and listen. They're grand songs. He'll do something old, of his own, for you too — as I've put it before, Dylan always likes to give you something old, something new, something borrowed and a whole lot of blue....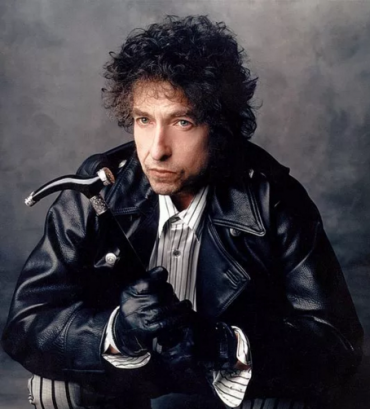 Related
Popular in the Community