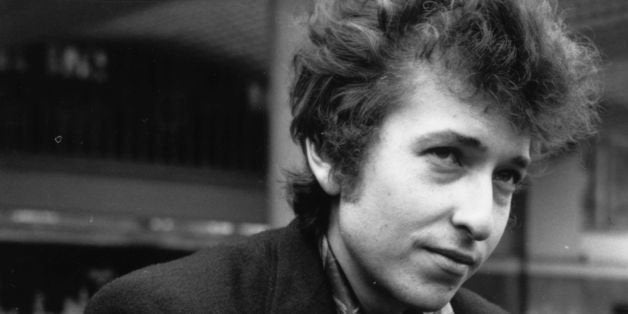 From "Subterranean Homesick Blues" to "Like A Rolling Stone," Bruce Langhorne was there playing along with Bob Dylan. A member of the early Greenwich Village scene along with Joan Baez, Carolyn Hester, and, of course, Dylan, Langhorne was known for his expert guitar playing abilities and his use of a large tambourine-looking drum. This drum led to Dylan nicknaming his friend "Mr. Tambourine Man," and that classic song.
Langhorne's style was inherently unique due to an accident with a rocket in his childhood, the musician recently told The Huffington Post. An explosion caused him to lose his fourth and fifth fingers on his right hand. "Well, at least I won't have to play that stupid violin anymore," Langhorne joked to his worried mother.
When Dr. Martin Luther King Jr. gave his "I Have A Dream" speech, Langhorne played with the musician Odetta as King walked to the Lincoln Memorial's steps. At the time, Langhorne "thought it was just like any other ordinary day," but in hindsight -- as with much of his life -- Langhorne was playing to history.
On April 16, 1962, Bob Dylan debuted his song "Blowin' in the Wind" at Gerde's Folk City in New York, a song which Langhorne was one of the first to cover while backing the Chad Mitchell Trio. Here are a few stories of Mr. Tambourine Man's time with "Bobby":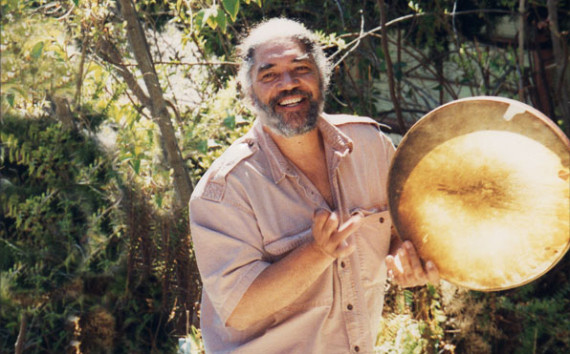 1. Bob Dylan recorded some of his most iconic songs with no rehearsal and just one or two takes.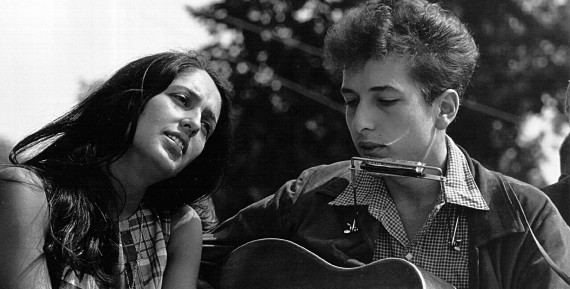 A book by David Hajdu, Positively 4th Street, shares a similar anecdote about that session and how it was mostly accomplished over the course of just one day. The book quotes Langhorne as saying, "There were a whole bunch of studio cats, and we were unrehearsed. No lead sheets. Everyone would just start playin'. I don't even remember Bob runnin' through the songs once."
Langhorne had been recording with Dylan as early as the "The Freewheelin' Bob Dylan" in 1962, including on popular tracks such as "Don't Think Twice, It's All Right" and "Corrina, Corrina." Speaking with HuffPost, Langhorne explained Dylan's style saying, "One thing about playing with Bobby was that we never rehearsed anything." Asked whether songs would only be captured in just one or two takes, Langhorne joked, "or no takes."
As Langhorne tells it, Dylan would start playing and he "would start playing too" and then they had a hit record. "The connection I had with Bobby was telepathic, and when I use that word, I mean it. Between the two of us, that level of communication was always very strong," said Langhorne in that same GQ interview.
2. The inspiration behind "Mr. Tambourine Man" didn't know the song was about him while recording it.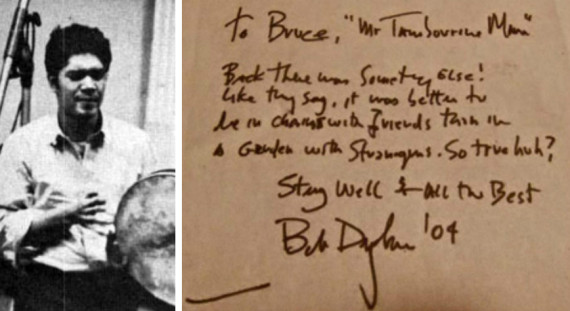 Dylan wrote about the inspiration for "Mr. Tambourine Man" in the liner notes for the 1985 box set release of "Biograph," explaining that it had been Langhorne all along:
"Mr. Tambourine Man," I think, was inspired by Bruce Langhorne. Bruce was playing guitar with me on a bunch of the early records. On one session, [producer] Tom Wilson had asked him to play tambourine. And he had this gigantic tambourine. It was like, really big. It was as big as a wagon-wheel. He was playing, and this vision of him playing this tambourine just stuck in my mind. He was one of those characters ... he was like that. I don't know if I've ever told him that.
June Skinner Sawyers describes in her book, Bob Dylan: New York, that the instrument was a 17-inch Turkish frame drum that Langhorne had purchased at Izzy Young's Folklore Center in Greenwich Village.
In 2004, Dylan wrote a note to Langhorne addressing it to "Mr. Tambourine Man." Talking to HuffPost, Langhorne confirmed "that was something he realized afterwards."
3. Dylan tried to trick an early interviewer into giving him the boots he was wearing.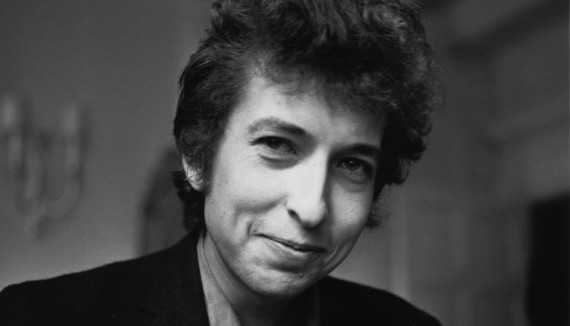 Langhorne used to talk about a funny moment he shared with Dylan that involved the two of them being featured on "The Les Crane Show" in early 1965.
Essentially, Crane was getting frustrated that Dylan wasn't fully answering his questions and then Dylan joked with the interviewer, "That's a nice tie though." Crane responded with surprise that he liked the tie, telling Dylan he never wears those. Dylan agreed and then said, "Once in awhile I do. I watch television in a tie." According to Langhorne's story Crane then jokingly gave him the tie to ease the moment. Then Dylan pushed it one further and said he liked Crane's boots too.
"It was a funny moment," Langhorne told HuffPost.
Crane tried to respond, "Hey Bob, that's a nice harmonica," but with no luck.
4. Even Langhorne didn't think Dylan could sing in those early days.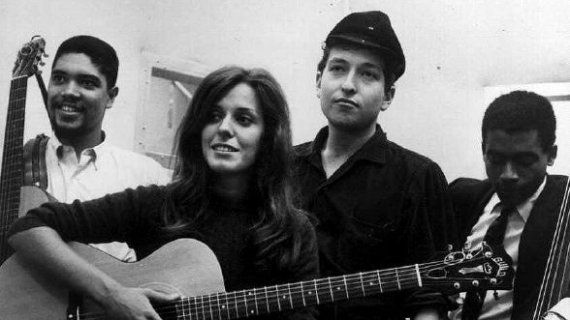 "[Dylan] wasn't really much of a good singer," Langhorne told HuffPost, echoing the sentiment he shared in Hajdu's book:
"I thought he was a terrible singer and a complete fake, and I thought he didn't play harmonica that well. I didn't really start to appreciate Bobby as something unique until he started writing."
5. But Langhorne got a whole new appreciation when he started considering Dylan as a poet -- "It was pretty fucking incredible."
For Langhorne, the turn came when he started focusing on Dylan's words. The lyrics are what convinced him that there was something to this musician he kept working with.
"I realized that he was not a great singer, but he was a wonderful poet," Langhorne told HuffPost, adding that Dylan's poetry "was pretty fucking incredible."
Martin Scorsese's 2005 documentary "No Direction Home: Bob Dylan" quotes Langhorne as saying, "I remember he was different. There's a quality of determination and of will that some people have, that when they are doing something they are really doing it and you know that you have to pay attention to them."
Calling all HuffPost superfans!
Sign up for membership to become a founding member and help shape HuffPost's next chapter
BEFORE YOU GO
PHOTO GALLERY
Bob Dylan Through The Years