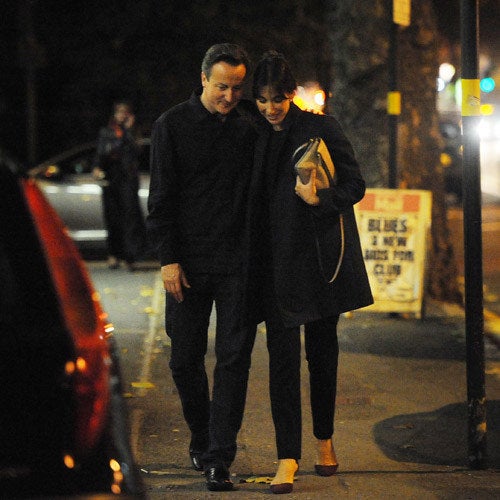 Bob Dylan's new album Tempest adopts the same downbeat tone he's wielded since winning the Grammy's Album of the Year for Time Out of Mind in 1998. Defenders rave about the "coarse realism" and raw fatigue he exudes, while younger ears puzzle at all the fuss paid to so much croak and pretense. The jaunty swing of Tempest's opener, "Duquesne Whistle," feigns at whimsy, but by track four, "Pay in Blood," we're back in Dylan's weary kitbag of thieves, "two-timing Slims," and untweaked clichés. (Who does Dylan accuse when he sings "I pay in blood/but not my own..."? America? Himself? Us?) This gets delivered with either a deathless moan of a wizened 71-year-old man or a has-been on low idle, depending on your sympathies. The accompanying belligerence of his Rolling Stone interview punctures any lingering generosity his better melodies might inspire ("Soon After Midnight," "Long and Wasted Years"): "People have always had bad stuff to say about me. I'll see them all in their graves." So much for gratitude.

Dylan's half-century career falls into three phases: early greatness (1962-76), second act sprawl (1978-1990) and late-period revival (1990-present), with wildly varying opinions on those last three decades. The early stretch has achieved unassailable classic status, a streak of creativity that changed American song and how performers engage their audience, persona and muse. Dylan still anchors most of his live sets with songs from this period: "Don't Think Twice," "Ballad of a Thin Man," "(Like A) Rolling Stone," "All Along the Watchtower," and lately he's been closing with that stale chestnut, "Blowin' in the Wind" (his "White Christmas").

From his first decade, only Self-Portrait, a double-lp fiasco, seemed like a freakish misstep. Then with Street Legal (1977) and Slow Train Coming (1978), middle-period Dylan flailed about with born-again themes, middle-age as a vast desert of indecision and rebuke, with about one album in four grabbing attention to remind you of his former greatness.

With two acoustic albums in first half of the 1990s (Good As I Been To You and World Gone Wrong), Dylan dug deeper into his folk and blues roots than even his 1962 debut. After his meandering, long-winded mid-life slouch, many major critics hailed the return of a stumbling giant who had regained his stride. But even if you gave yourself over to these late-period titles, you had to concede heavy boots had slowed his step. For every Modern Times and Love and Theft there came a Tell Tale Signs, or a Christmas In the Heart, stalling his purpose.

Dylan himself acknowledges this problem. Beginning in 1991, he began releasing the Bootleg Series, meant to stem the tide of illegally published sessions from his great period. The past two decades have brought live concerts, fabled epics and raw masterpieces dating from the 1960s and 1970s that only confirm his long decline. Only after winning that 1998 Grammy did he release his most famous concert, the electric 1966 tour with the Band, which insiders knew harbored some of his most feverishly inspired singing.

And yet each new Dylan album brings hosannas about how this 1960s' master has uncoiled some ingenious new variant on ancient themes of mortality and decay, wistfulness and regret. And with Tempest, he literally piles on the bodies, which to many signifies depth. His historical self-consciousness dwindles down to cheap Frank Sinatra-cum-Ernest Tubb references linked to cheap misogyny: "Set 'em up, Joe, and play 'Walking the Floor'/Play it for my flat-chested junkie whore..."
Tempest dwells in some vague purgatory between sharp and mediocre, gallant and tiresome. The title song's Titanic saga seems indifferently rendered at 45 verses, with the central image doubling for Dylan's career and the larger rock myth. This 14-minute wet rag precedes the closer, "Roll On John," where he falls back on borrowed lyrics that can't sustain the sagging refrain: "Shine your light/Movin' on/You burned so bright/Roll on, John..." Meant as sincere tribute to Lennon, it implies sloth and selfish identification, and provokes more worry.

Dylan's smaller frames sometimes succeed: "Soon After Midnight" rings not quite sly but not unsexy, and "Long and Wasted Years" has a literal sting to it, a lilting dread with a lack of irony that coils back on itself. The late Dylan trait that turns most endearing may be his distinctive sense of foreboding just as the music achieves grace or charm. In his more recent menageries, parties only go on too long, aftertaste overwhelms pleasure. Where you used to be able to measure Dylan's greatness by streaks of humor (think of his Traveling Wilburys numbers), now his jokes ring sour, told with spite. It may be going too far to call him rock's Drunk Uncle, who every so often coughs up a zinger, but he's definitely not the guy you want to encourage at the dinner table.

Tim Riley is the author of Hard Rain: A Dylan Commentary and Lennon: The Man, the Myth, the Muse. He teachers journalism at Emerson College.
Calling all HuffPost superfans!
Sign up for membership to become a founding member and help shape HuffPost's next chapter