One restaurant owner learned recently that it can be a good thing when marijuana activists pass it around -- the wealth, that is.
Erb had passed through the restaurant a few days before on his way to bury his father's ashes. It was then that he learned that Luther has a daughter who was recently diagnosed with cancer.
He stopped at the restaurant again on his way back through Chamberlain. This time, he cut Luther a check with a note urging the restaurant owner to "get out there to see her."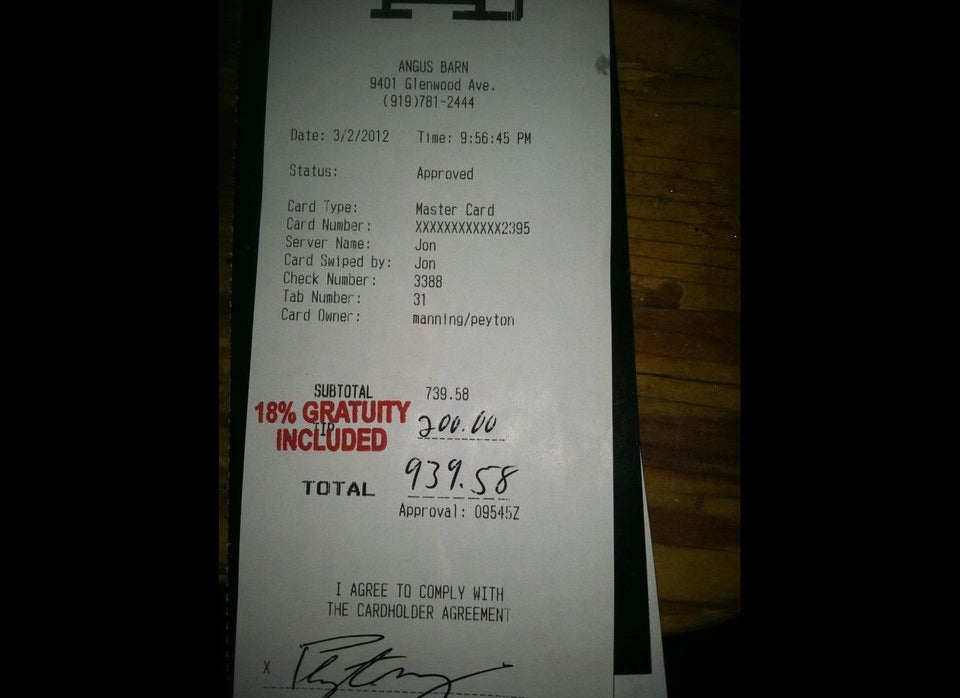 Most Outrageous Tipping Stories
Popular in the Community