(Recasting with meeting of San Diego County Democrats)
SAN DIEGO, July 25 (Reuters) - Democratic Party bosses and elected officials from San Diego County planned to meet on Thursday evening to decide whether to urge embattled Mayor Bob Filner to resign over allegations that he sexually harassed a former aide and at least two other women.
The special meeting of the county's Democratic Party Central Committee, which was expected to vote on a resolution calling for Filner to step down, comes a week after the same panel deadlocked 24-to-24 on a similar censure.
Since then, three women have come forward to publicly accuse the 70-year-old former congressman of making unwanted sexual advances and lewd comments to them, starting with a former press secretary who brought a sexual harassment suit against him.
Approval of a formal rebuke, or a demand for his resignation, by the Democrats' local governing council would be non-binding. Only a recall election or impeachment could remove Filner as mayor of California's second-largest city.
An official call for his ouster by local party leaders and fellow San Diego-area politicians would mark a sharp escalation on the pressure building on Filner to quit.
"The mayor has betrayed the trust of the people of San Diego," county Central Committee Chairwoman Francine Busby said in a statement following last week's vote. "The Democratic Party will continue to monitor this situation and take further steps as warranted."
A number of prominent local Democrats have urged Filner to step down, including San Diego-area U.S. Representatives Susan Davis and Scott Peters and San Diego City Council President Todd Gloria.
Filner's top two aides resigned when the scandal emerged.
A public opinion poll released late Wednesday found that 69 percent of San Diego residents believe Filner should go, up 10 percentage points since the same survey was conducted two weeks ago. Both polls were conducted by SurveyUSA on behalf of the San Diego Union-Tribune and local television station KGTV.

As accusations surfaced against Filner on July 11, even before the alleged victims went public, the mayor admitted to having engaged in inappropriate behavior toward female staff members and said he was seeking professional help. He has so far insisted that he would not resign.
The clamor against him has intensified since his former director of communications at City Hall, Irene McCormack Jackson, filed suit against the mayor, accusing him of unwanted physical contact and suggestive comments. On one occasion, she claimed, Filner asked her to "get naked" and kiss him.
Since then, two other women, school psychologist Morgan Rose and political consultant Laura Fink, have come forward to level similar allegations.
Filner was elected mayor last year after a 20-year career in the U.S. House of Representatives.
He made a rare public appearance on Thursday at a groundbreaking ceremony for a San Diego trolley construction project but declined to address questions about the scandal.
"I see you've found a way to attract media attention to our efforts on the trolley," he said during the event.
Fink, who has said Filner patted her buttocks at an event in 2005, when he was a congressman, described the mayor as "someone who once fought for the powerless and now he is abusing his power."
"I'm a Democrat and I agree with his political values, but if he can't represent his values, he should step down," Fink told Reuters on Thursday.
"This isn't just a personal transgression. He doesn't go after women on equal footing. He goes after women who need something from him, whether it's their jobs or their causes." (Additional reporting by Alex Dobuzinskis; Writing by Steve Gorman; Editing by Dan Whitcomb and Stacey Joyce)

Before You Go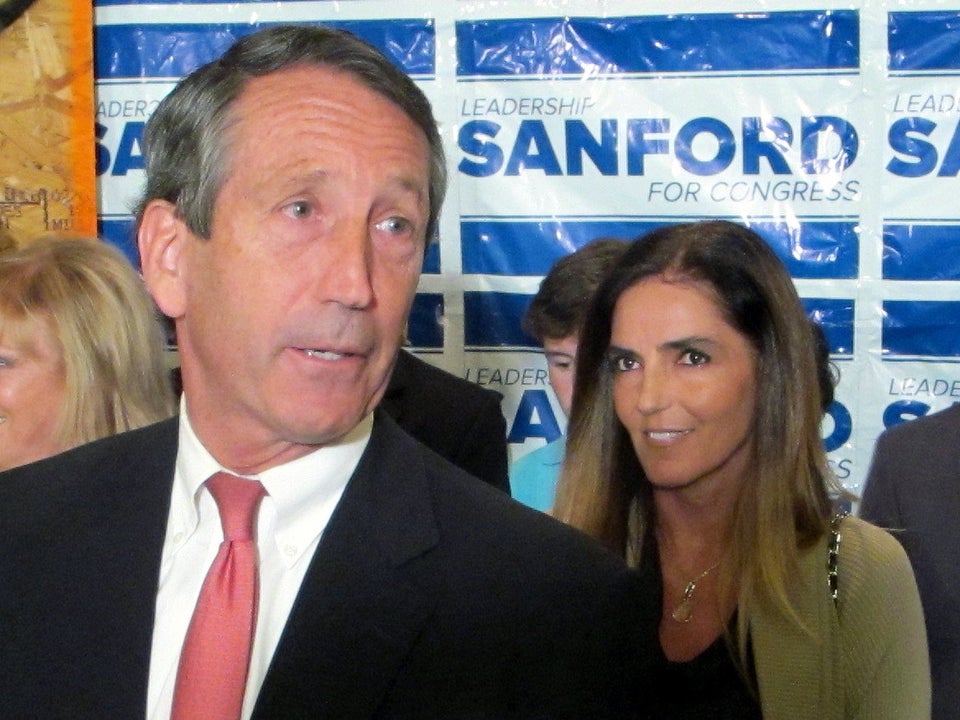 Politicians Who Wanted A Second Chance
Popular in the Community