Former San Diego Mayor Bob Filner was sentenced to three years probation and three months home confinement Monday, according to ABC's 10 News.
Filner pleaded guilty in October to felony false imprisonment and two misdemeanor counts of battery, charges related to placing a woman in a headlock, kissing another woman and grabbing the buttocks of a third.
ABC 10 News also reports Filner will be barred from ever seeking or holding public office again, and will be required to undergo mental health treatment.
Filner, who resigned in August, apologized in a statement to the court and said that he looks "forward to making further contributions to the city that I love."
SAN DIEGO (AP) — Bob Filner was sentenced Monday to three months of home confinement and three years of probation for harassing women while he was mayor of San Diego, completing the fall of the former 10-term congressman who barely a year ago achieved his long dream of being elected leader of the nation's eighth-largest city.
Filner, who resigned amid widespread allegations of sexual harassment, pleaded guilty in October to one felony and two misdemeanors for placing a woman in a headlock, kissing another woman and grabbing the buttocks of a third.
Superior Court Judge Robert Trentacosta's sentence was the same as what prosecutors recommended in a plea agreement with Filner. The 71-year-old former mayor faced a maximum penalty of three years in prison for the felony and one year in jail for each misdemeanor.
The judge specified the Filner may not seek or hold elective office during the term of his probation.
Filner, who is divorced, was convicted of felony false imprisonment for restraining a woman against her will at a fund-raiser on March 6 and applying additional force when she resisted. His attorney, Jerry Coughlan, has said it was a headlock.
The misdemeanor counts of battery were for kissing a woman on the lips without permission at a "Meet the Mayor" event on April 6 and grabbing another woman's buttocks at a May 25 rally to clean up Fiesta Island in Mission Bay. None of the victims have been identified.
Nearly 20 women have publicly identified themselves as targets of Filner's unwanted advances, including kissing, groping and requests for dates. His accusers include a retired Navy rear admiral, a San Diego State University dean and a great-grandmother who volunteers answering senior citizens' questions at City Hall.
The charges do not involve Filner's former communications director, Irene McCormack Jackson, who expedited the mayor's downfall by becoming the first to go public with sexual harassment allegations in July. She has filed a lawsuit against Filner and the city, claiming her boss asked her to work without panties, demanded kisses, told her he wanted to see her naked and dragged her in a headlock while whispering in her ear.
Filner disappeared from public view after leaving office Aug. 30, less than nine months into a four-year term. He said little when he resurfaced six weeks later to plead guilty in San Diego Superior Court, but his attorney told reporters then that the former mayor "profusely apologizes" for his behavior.
The former mayor devoted himself to jogging, getting therapy and talking to friends after leaving office, his attorney said in October. Television news crews hoping for a glimpse of Filner were disappointed when he showed up at jail a day earlier than expected for booking.
Filner was elected San Diego's first Democratic mayor in 20 years, promising to put neglected neighborhoods ahead of entrenched downtown business interests. Two city councilmen seeking to replace him in a special election runoff — Republican Kevin Faulconer and Democrat David Alvarez — have embraced Filner's neighborhoods-first mantra while scarcely mentioning the former mayor by name.
Before You Go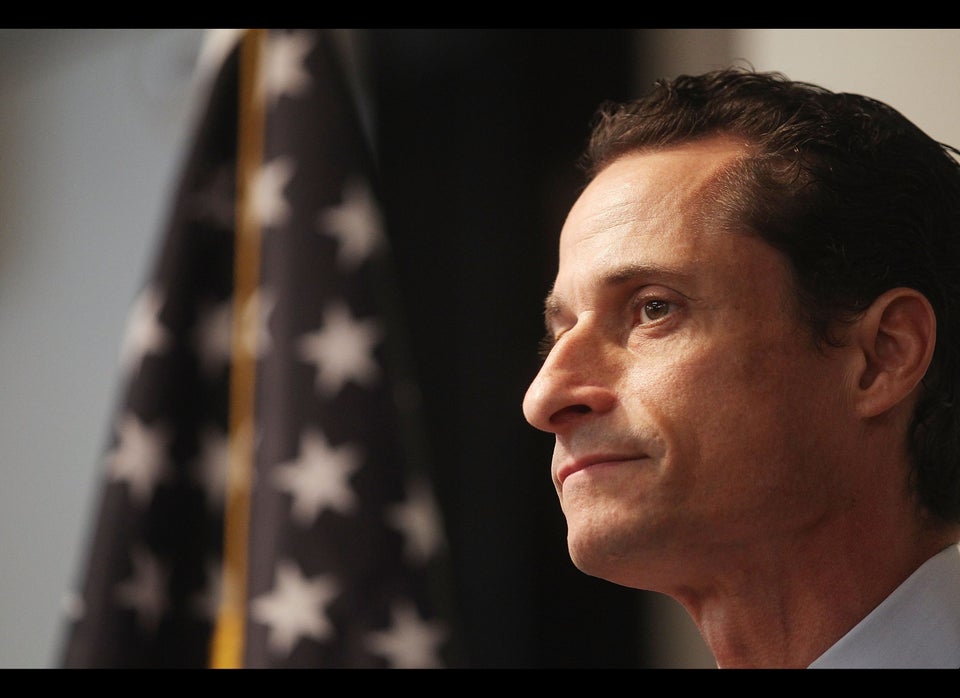 Political Sex Scandals
Popular in the Community